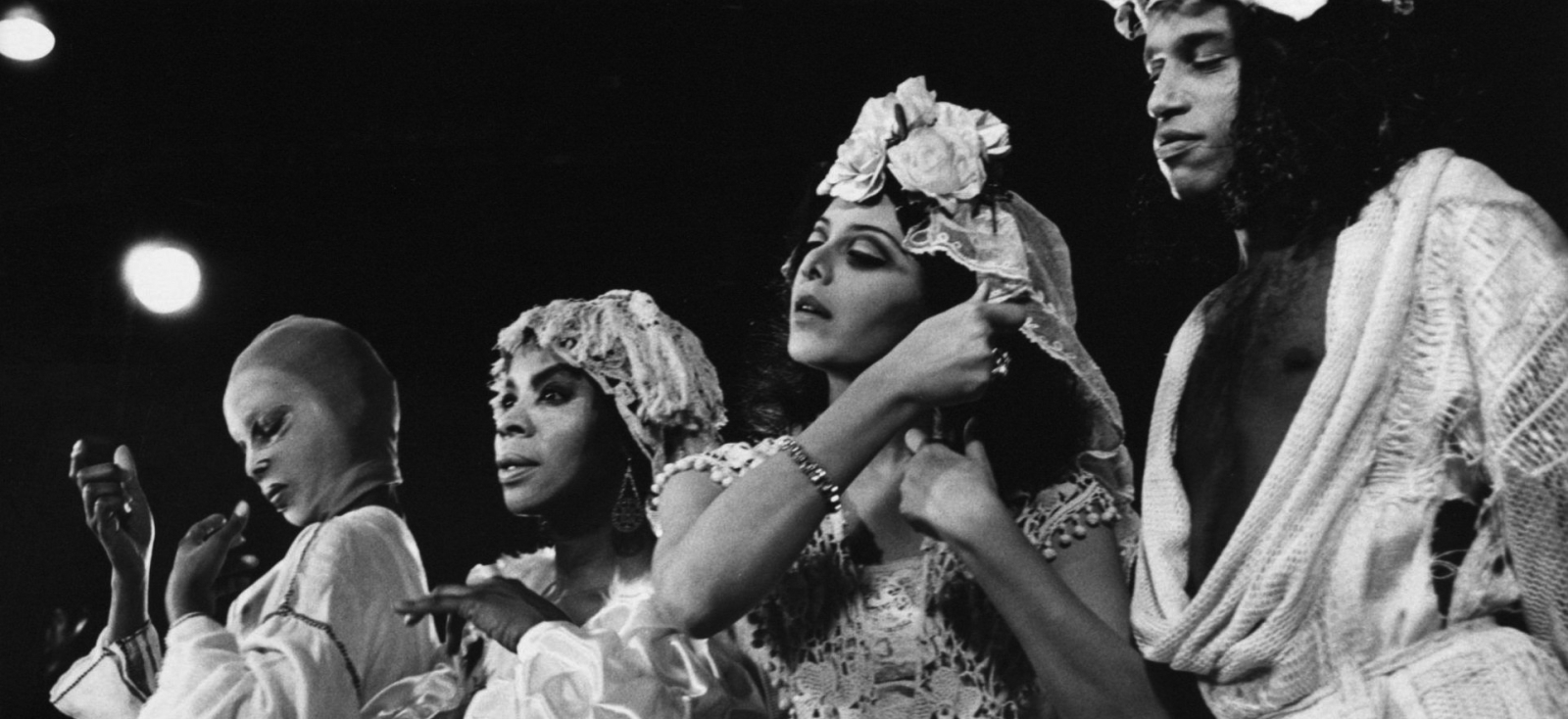 Alix Jeffry (1929-1993) photographed some 250 Off Broadway shows between 1952 and 1967. In many cases, her images are only visual record of groundbreaking new plays.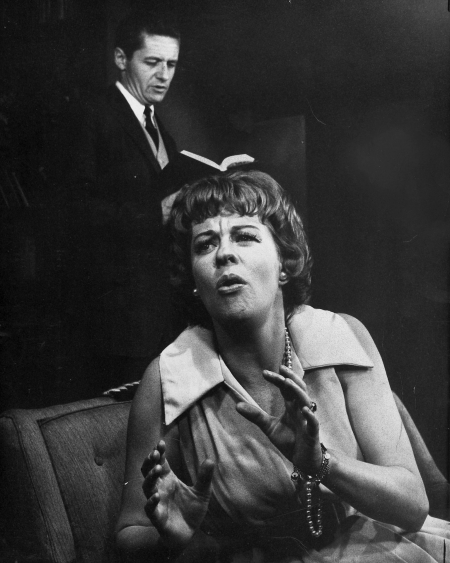 The Alix Jeffry archive consists of over 60,000 negatives, contact sheets, prints, and slides documenting the work of famous playwrights like Edward Albee, Amiri Baraka (previously known as LeRoi Jones), Samuel Beckett, John Guare, Adrienne Kennedy, Sam Shepard, and Lanford Wilson.
History
Born Evelyn Fish in 1929, Alix Jeffry arrived in New York City in 1952 and began photographing the Off Broadway theater scene. At the time, budgets didn't allow for more than a few pre-opening publicity shots—much less for filming. But Jeffry used her camera to document shows from beginning to end.
Jeffry photographed productions by the Artists' Theatre, The Living Theatre, Terese Hayden's Theatre de Lys, New York City Center, as well as plays by emerging dramatists produced by the Playwrights Unit.
Jeffry later worked for the New York Times, photographing celebrities for feature articles in the Arts and Leisure section from 1968 to 1980. There are approximately 20,000 portraits in the collection.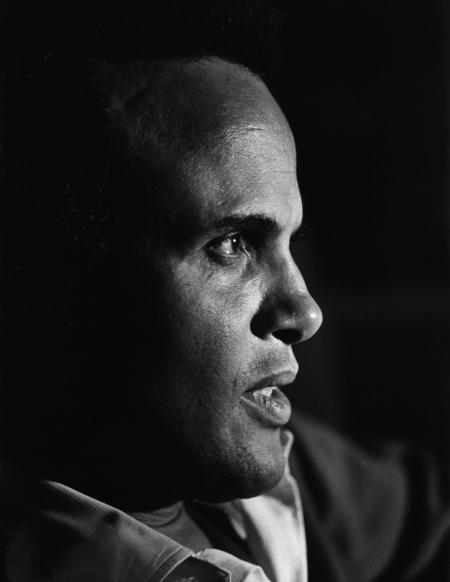 Her photographs have also appeared in The New Met in Profile (1974) by Stephen E. Rubin, Mary C. Henderson's Broadway Ballyhoo (1989), and were the subject of a 2001 exhibition at the Harvard Theatre Collection.
Harvard acquired the archive along with the copyright to Jeffry's photographs in 1981. Additional prints, correspondence, and drafts of unpublished writings were later donated by her partner Mary Alice Morris.
Diversity
Among the people Jeffry photographed are many performers of color, including Billie Allen, Marian Anderson, Harry Belafonte, Tamara Dobson, Al Freeman Jr., Lena Horne, James Earl Jones, Betty Lane, Mabel Mercer, Leontyne Price, Harold Scott, Billy Short, Shirley Varette, and Flip Wilson.
Jeffry also captured the world premieres of Dutchman (1964) by LeRoi Jones and Funnyhouse of a Negro (1964) by Adrienne Kennedy, including its all-Black cast.
Accessing These Materials
All material is available for use in Houghton Library's reading room.
Reproductions and Permissions
To obtain publishable-quality images, please consult Harvard Library's Reproductions page. Researchers must also notify the library before reproducing photographs by Alix Jeffry. When contacting us, please reference the Alix Jeffry archive and the image's call number.