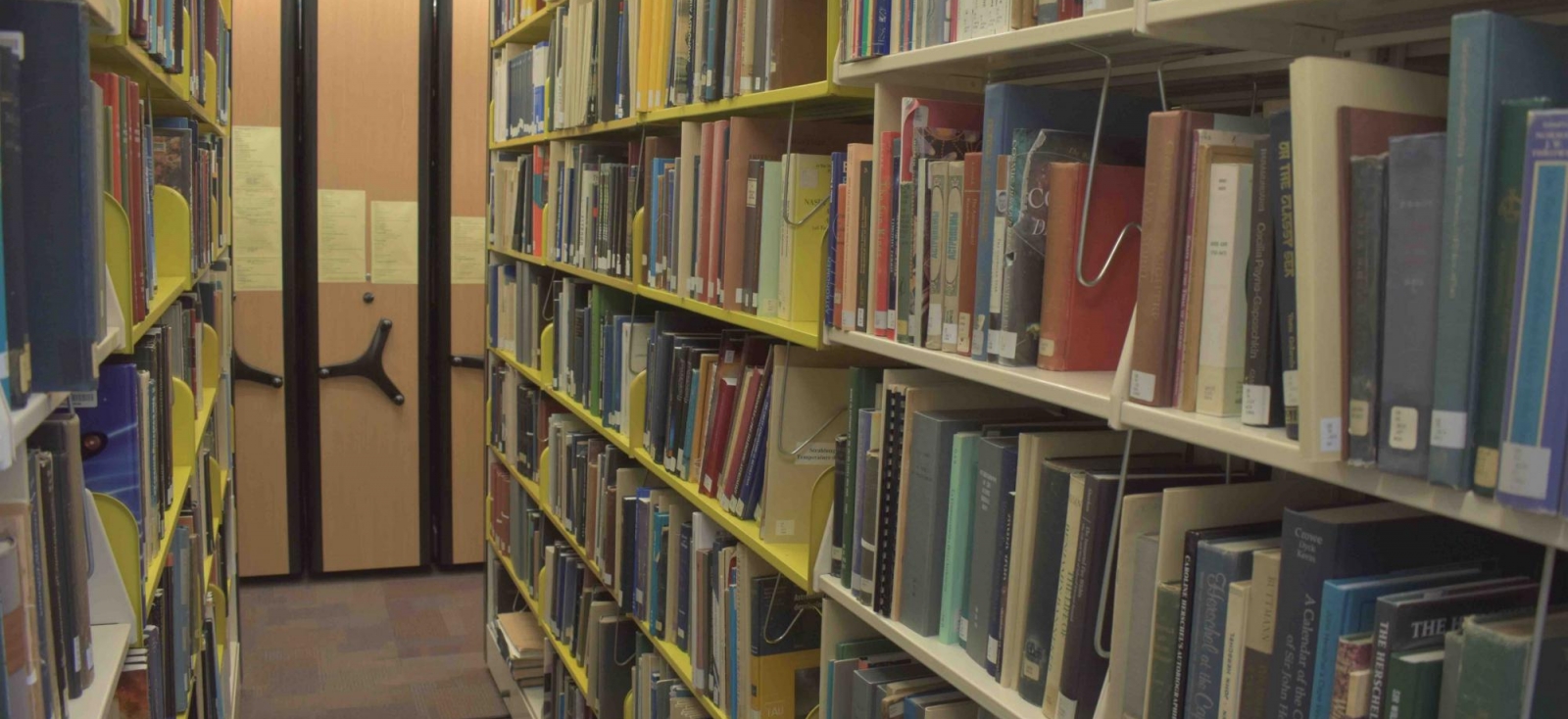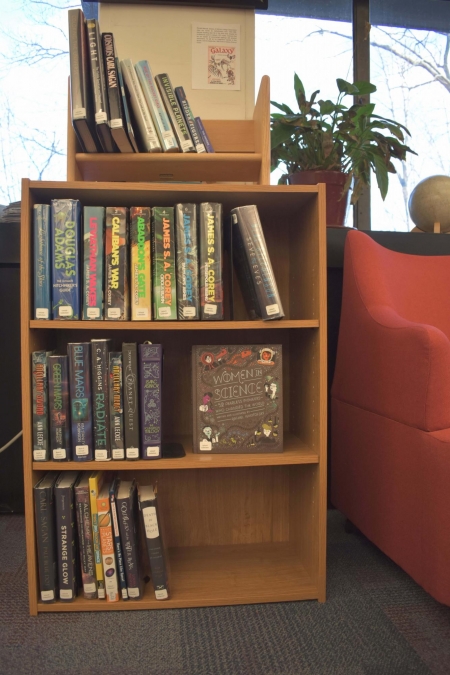 Wolbach Library holds the collections of the Harvard College Observatory and Smithsonian Astrophysical Observatory, and serves the research community of the Harvard-Smithsonian Center for Astrophysics (CfA). Primary research areas include: Atomic and Molecular Physics; High Energy Astrophysics; Optical and Infrared Astronomy; Radio and Geoastronomy; Solar, Stellar, and Planetary Sciences; Theoretical Astrophysics; and Science Education.
Our physical collection includes textbooks, monographs, journals, maps and charts, microforms, and audio-visual resources. We collect astronomy material mostly in the QB subheading according to the Library of Congress classification scheme, and in other areas spanning Q (General Science), QC (Physics), and T (Technology). Ultimately, the Library collection is finely tuned to cater to the needs of the CfA community.
Patrons are free to browse our stacks, located on the lower level of the library. We also maintain a Leisure Collection, filled with our favorite Science Fiction!
Accessing These Materials
Circulating items in our collection are cataloged in HOLLIS. Stacks are open to the public, but only SAO, Harvard ID holders, and CfA affiliates can check out materials. For assistance accessing these materials, contact Wolbach Library.