Upper case, lower case, points and fonts. They have a long and interesting history!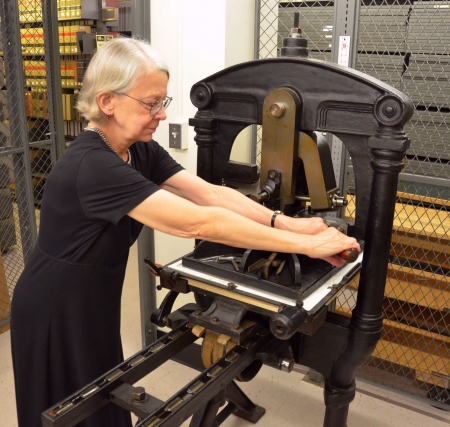 Discover how printing was done from the middle of the 15th century until well into the 19th in a series of workshops open to all Harvard affiliates.
In each 2-hour, hands-on session participants will learn about the history and technology of moveable type and set type themselves. Then, using the iron handpress in the Houghton Library Printing Room, print a keepsake to take away with them.
The workshop series is taught by Hope Mayo, Lecturer for Houghton Library.
All workshops present the same content. Enrollment in each workshop is limited to eight. To register, click on the date.
Spring 2020 semester workshop dates: