Overview
Peer Research Fellows (PRFs) are undergrads who can connect you to library services you might not even know exist and provide basic research help.
Each House neighborhood — River Central, River East, River West, and Quad — has a Peer Research Fellow who provides:
Personalized student-to-student research help
Referrals to librarians with relevant expertise
Weekly newsletters about library services, research tools, and more
Advice on issues regarding academic integrity
Weekly study breaks and other research related House events 
Each Peer Research Fellow is trained and mentored by a librarian who is dedicated to their neighborhood and has expertise in research, teaching, and learning.
Harvard Library Passport
Pick up your Harvard Library Passport, fill it with puzzle piece stickers when you visit participating libraries, and when your journey is complete you can enter to win raffle prizes.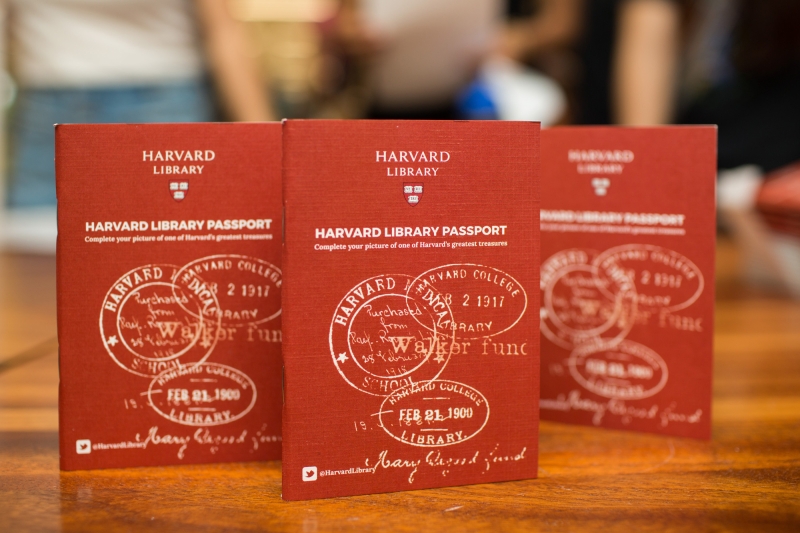 Who can participate?
Everyone in the Harvard community is invited to participate.
Where do I get a passport?
Pick up your passport at the reference desk in the Atkins Room of Widener Library, located on the second floor.
How do I enter the raffle?
When you've filled your passport, contact the Peer Research Fellows at libraryprf@fas.harvard.edu and you'll be entered to win raffle prizes in December and May.  
About the Harvard Library Passport
The Harvard Library Passport is a way to explore the library's spaces and collections and find out how our services can help you research, study, create, and discover something that inspires you.
Your passport includes:
Unique library facts
A wayfinding map
Puzzle-piece images of beautiful library buildings and collections

Collect the missing puzzle piece stickers when you visit participating libraries and place them in your passport to complete the picture of what each library has to offer.
Inspired by a Harvard student's idea, the passports are modeled after the U.S. National Park Service's passport program and sponsored by the Peer Research Fellows at Harvard Library.