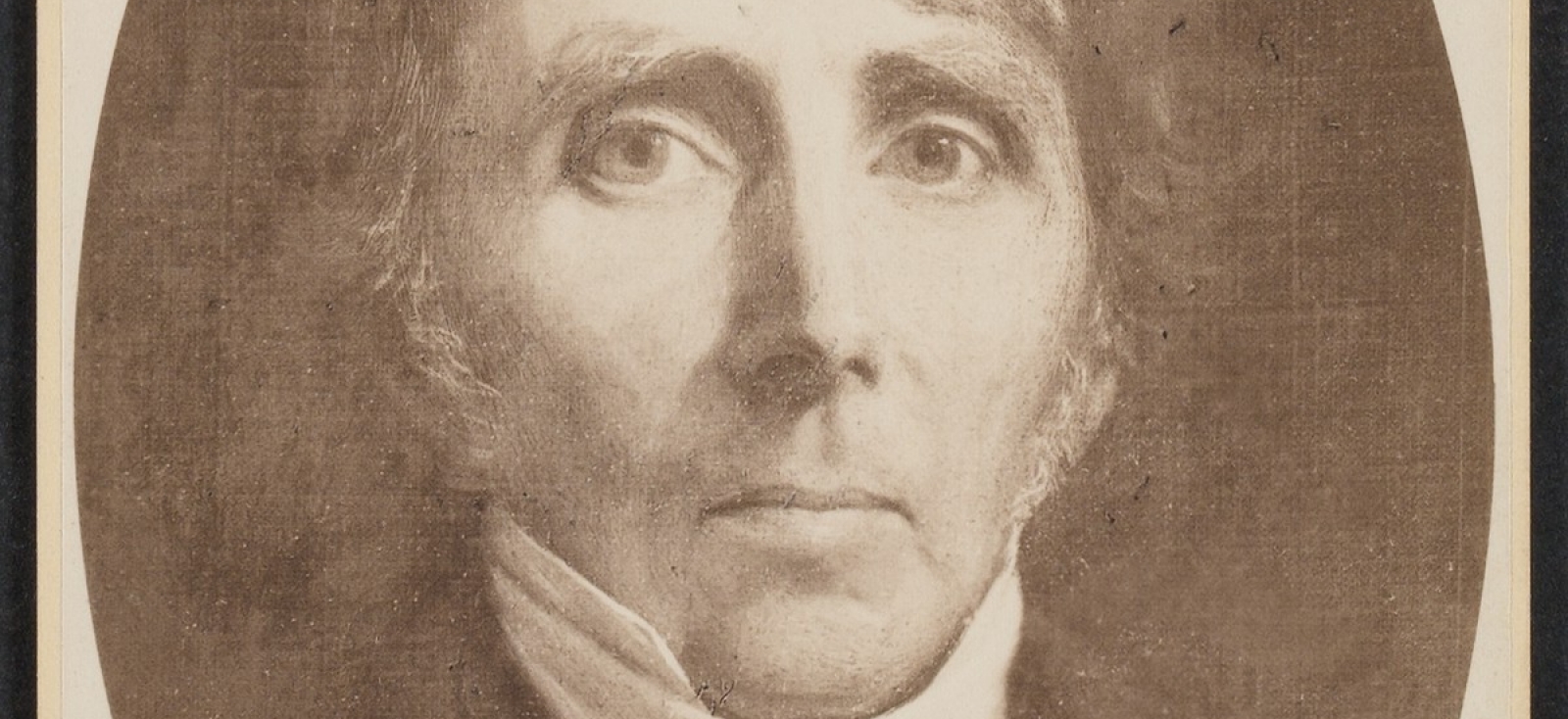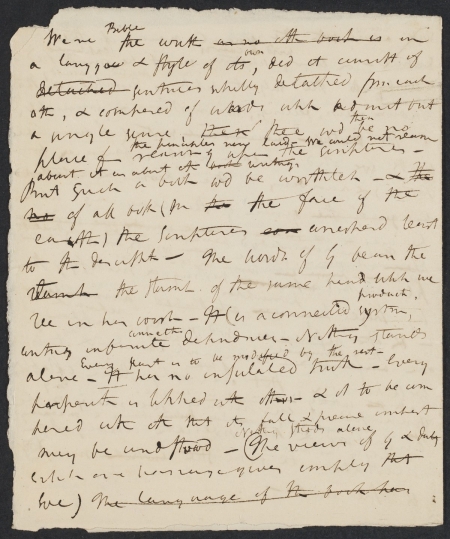 Comprised of Channing's sermons, lectures, addresses, and correspondence, the collection's notable contents include:
Two unpublished drafts of "Unitarian Christianity" (1819) 
Material related to his ministry at Federal Street Church, Boston (now known as the Arlington Street Church)
More than 75 letters written by and to Channing (1803-1840)
Published sermons and addresses
16 Channing manuscripts (1814-1837)
Memorials and services for Channing
Photographs of Channing and his wife
Channing's papers offer a glimpse into his thinking and his writing process, and their impact on American history.
Accessing These Materials
The digitized materials are accessible through the finding aids for the two parts of the collection, bMS 100 and bMS 480. Access to the full collection is available upon request by contacting the library or submitting a request for specific material via HOLLIS Special Request.
Special Collections at Andover-Harvard Theological Library preserves and makes accessible primary source materials documenting the history of religion and theology, with particular historical emphasis on American liberal religious traditions. Though the historical strengths of the collections have been in the field of Christianity, other religious traditions are increasingly reflected, in step with Harvard Divinity School's evolving focus on global religious studies.
Contact
Andover-Harvard Theological Library Special Collections