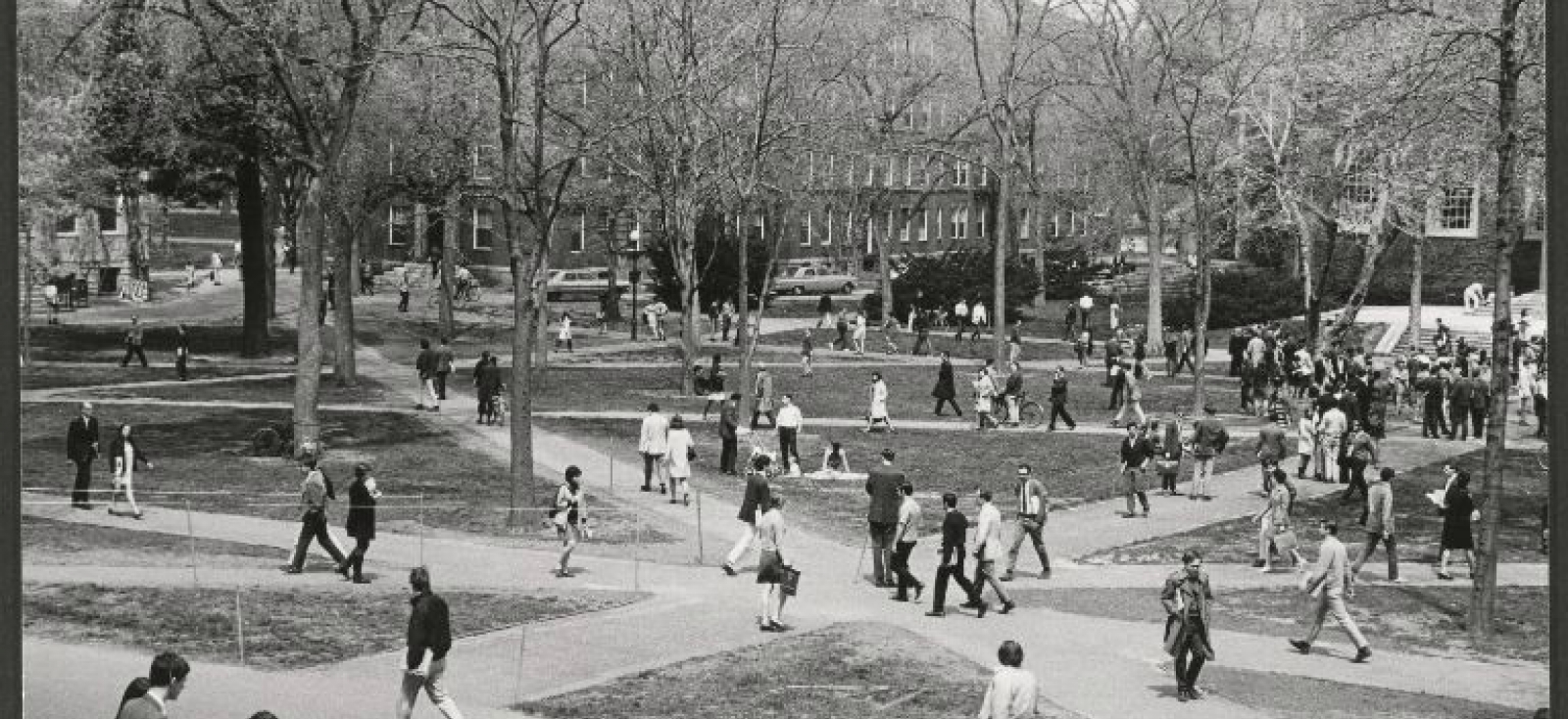 Throughout the Harvard Library website redesign project we've been using a variety of user research methods to better understand what users need and want from the updated site. You might argue that nowhere is that work more important than the site's main navigation menu. 
We launched our beta site with a small amount of content and a placeholder navigation system. Now that we have a better understanding of what our entire universe of content will look like, we're asking users to help us create a navigation that makes sense to them. 
To do this we used two methods: card sorting and tree testing.
Card Sorting: In a card sort, users are given a list of "cards." Each card represents an area of content on the website. Cards can represent a large area of content, such as "Exhibits." Or cards could represent a single page, like a specific tool, such as "Library Bookmarklet." We then ask users to group cards they view as similar and give each group a label. 
Tree Testing: In a tree test, participants are given several tasks and presented with a clickable navigation tree which they use to complete each task as best they can.
A specific question the Web Team had was around a brand new content type we're calling "How Tos." How Tos will answer the question "how can Harvard Library help me with..." For example, a page titled "How To Get Teaching Support" would pull together all the tools and services related to teaching that we offer.

We wanted to know whether users would group all of the How To pages together or whether they would group them with similar content. The results of our card sorting test showed the How To pages are more helpful if they're grouped with similar content, rather than having the navigation menu present them as a long list of How Tos.
One of the other major findings from our card sort testing is that almost every participant used the word "Visit" as a top-level grouping label. Other popular sub-group labels included "Borrowing," "Research," "Media & Technology," and "Teaching." 
These card sort results helped the Web Team create two potential navigation setups. To understand which one worked best, we moved onto the tree test. We used the Harvard Library User Research Center's email list of graduate and undergraduate students to complete the tree test. Half of the 400-person list received Tree Test A, which contained one navigation setup, and the other half received Tree Test B, which contained the other navigation setup. Users were then asked to complete a set of tasks, such as:

You used HOLLIS to ask for a book chapter to be scanned and emailed to you. Where can you go to find out how long it will take to be sent to you? 
Using the tree testing tool Treejack we could easily see which navigation scheme worked best for each task. 
Using the results of the tree test we took the best aspects of our two navigation setups to create our new navigation menu. Our new headers will include: 
Help With… 
Visit
Explore Collections
About Us 
During our navigation testing we received interesting user feedback that confirmed that this work was needed. Here's a sampling: 
"I didn't realize that all of these resources are available through the library. I wish I had known about them sooner." 
 
"This made me realize that I don't use the libraries as much as I could." 
We are currently working on the design of the navigation menu and look forward to unveiling it on the beta site soon. Once this navigation launches we will continue to collect feedback and refine. 
(See the above photo -- and find others -- via HOLLIS Images)