Brenda Bernier has been named the Malloy-Rabinowitz Preservation Librarian at Harvard Library. She will lead efforts in preservation and conservation for both physical items such as books and manuscripts, as well as digital materials. This serves the overall goal of providing long-term access to all of Harvard's collections. The complex role combines technical skills with administrative and managerial know-how to navigate innovations in the field, head the Harvard Library preservation community, and collaborate with peer organizations around the U.S.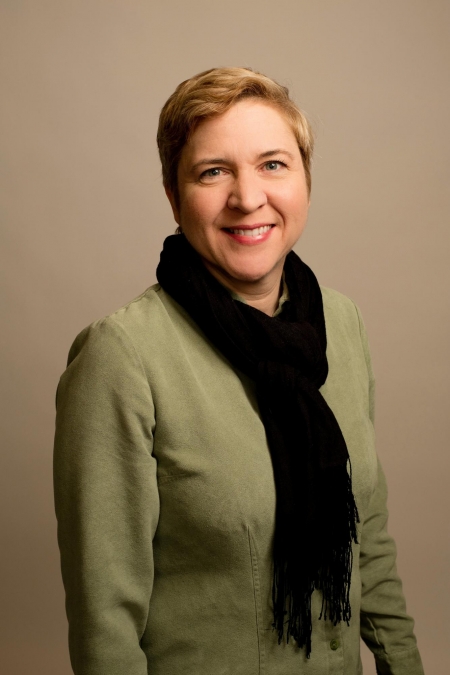 She is the fourth librarian to be named in the role, following Carolyn Morrow, Jan Merrill-Oldham and Franziska Frey. This is an endowed position established from a gift by philanthropists Edwin A. Malloy, '49, LL.B. '52 and his wife, Susan Rabinowitz Malloy, through the Sun Hill Foundation.
Bernier has served many roles at Harvard Library, including as James Needham Chief Conservator, Head of Weissman Preservation Center, and head of Collections Care in Preservation Services; she has also served as the Paul M. and Harriet L. Weissman Senior Photograph Conservator and was named as one of Harvard Library's Heroes in 2017 for exceptional service to the University.
Her detailed experience heading the conservation efforts of both the library's circulating collections and special collections gives her a unique perspective in an ever-changing field. Before arriving at Harvard in 2005, she held conservation positions at the National Archives and Records Administration, the United States Holocaust Memorial Museum, and the Baltimore Museum of Art. She holds an MS in conservation of photographic materials from the Winterthur/University of Delaware Program in Art Conservation and a BA in art history from Virginia Commonwealth University.
"Brenda is a very skilled manager. She brings different groups of people together, making sure they move forward collaboratively," said Franziska Frey, Chief of Staff and Senior Advisor for University Library Strategy, Planning and Assessment. Noting the unique challenges conservators face across all different mediums—print, digital, audio, video, and more—Frey emphasized that the Malloy-Rabinowitz role serves as an important connection among these fields. "As we're building and using these collections, we need the knowledge and skills to take care of them," she continued. "It doesn't matter if you take care of an illuminated manuscript or a digital file— the tools are different, but the goal is the same."
"Preservation is embedded in the Harvard Library mission itself," said Bernier. "The Malloy- Rabinowitz role not only enables preservation services staff to fulfill this mission, but it helps all library staff embrace their stewardship role, whatever that might be."
One of Bernier's most thrilling moments at Harvard was in 2016, when Harvard University won the Ross Merrill Award for Outstanding Commitment to Collections. "That was an exciting moment for the conservation and preservation community at Harvard, which extends across the libraries and the museums," she said. "Our staff are nationally and internationally respected, and it was gratifying to see how powerfully we support the University's mission."
In this new role, Bernier looks forward to building on her prior work to strengthen national collaborations with organizations such as the American Institute for Conservation and Ivy Plus libraries.
She also looks forward to the opportunities of connecting the threads of preservation work that are woven throughout libraries. "I find the scale of Harvard exciting" said Bernier. "It's challenging and incredibly interesting. I look forward to continue advocating for Harvard's collections."