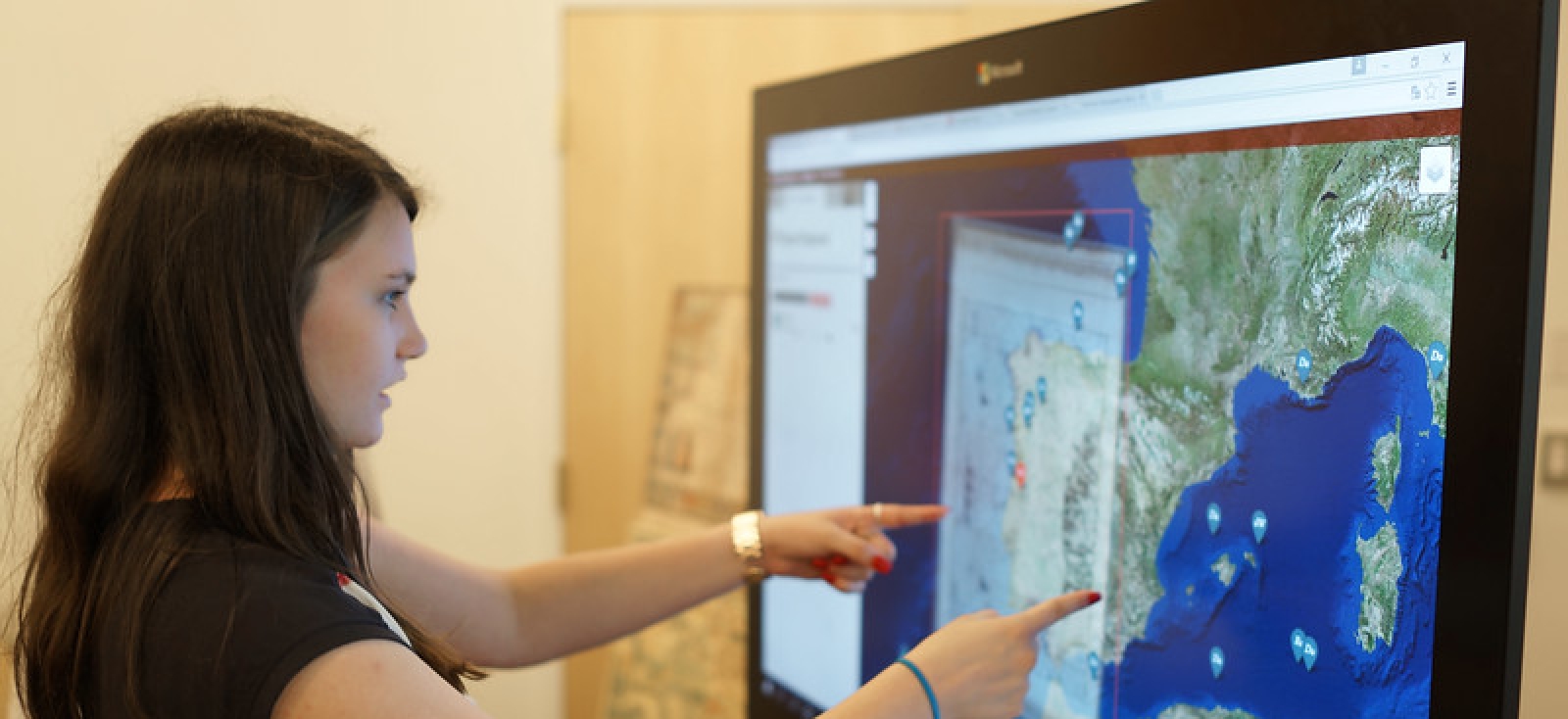 There are many reasons why Lamont remains a constant presence in the daily routines of Harvard students. Students hang out in the café, find quiet places to study, and create projects using the latest digital tools all in one place. This semester, Lamont is evolving into a new kind of community space for sharing ideas and expertise around tools and resources for digital learning. 
Librarians at Lamont are always thinking about new ways to enhance the services they offer so that everyone has what they need. That's why a number of improvements are taking place this fall to strengthen the user experience at Lamont Library. 
Updated Hours
Based on data collected from circulation, head counts, and turnstiles, users are eager to have a space to get their work done in the late evening, and Lamont remains a popular place to study between the hours of 12 am and 9 am. The data also shows that circulation and reserves are in much higher demand between the hours of 9 am and midnight — these are the peak hours that library users are interacting with staff to check out books, ask questions in person, or get research help. 
Lamont has updated its schedule based on this user data:
While the library will still be open 24 hours from 9 am Sunday through 9 am Friday, Access Services will be staffing the Lamont service point from 9 am until midnight, Sunday through Thursday, and from 9 am until 10 pm on Fridays and Saturdays. 
 
Service points will be staffed during the hours that get the most activity. Like Cabot Library, Lamont will remain open 24 hours from 9 am Sunday through 9 am Friday, but Access Services points will now close at midnight. The updated hours maintain access to study spaces in the late evening — a service that students count on at Lamont. Self-checkout stations are available for checking out books during the evening.  
Media Lab  
The Lamont Media Lab on Level B invites students and researchers to imagine all they can accomplish, and accomplish all they can imagine. The Lab has changed its approach from a traditional service desk model to a collaborative community space. Here you can create and edit with digital video, audio and photo/imaging tools, as well as work with data sets and create data visualizations that tell a story.   
Library experts are also available at the Media Lab to offer consultations, teach workshops, and provide one-on-one help and training on a broad range of multimedia tools and topics, such as: 
taming and visualizing datasets 
learning the fundamental tools and principles for effective multimedia projects 
harnessing the power of geographic information systems data 
tapping into a growing network of technical and subject expertise
Whether you're brainstorming and inventing a new project with your class, or learning how to create data visualizations, Lamont is a place to bring your outside-the-box ideas and turn them into reality.
Stay tuned for more information on these services and more. Lamont wants to make sure that users are getting what they need from services and study spaces. If you have any questions, feedback, or new ideas, please contact harvard_library@harvard.edu.