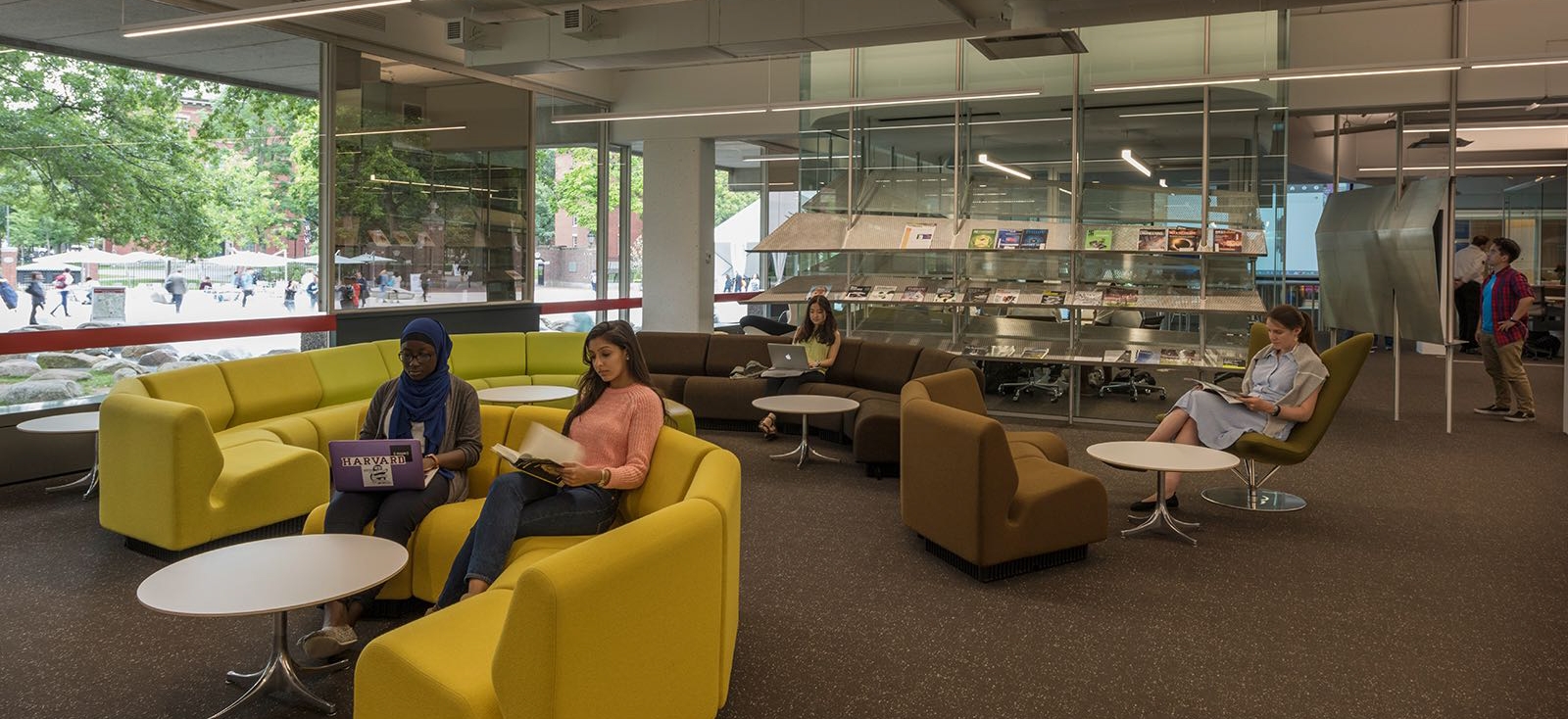 In search of a quiet place to study late at night on the weekend? Do you need a space to host a meeting for your group project—and the only time everyone can get together is very late on a Friday night? Harvard Library users can now head to Cabot Science Library, which has extended its hours until 1 AM on Fridays and Saturdays.  
The expanded hours on Friday and Saturday evenings are a response to user feedback from Harvard's Undergraduate Council. Students are looking for increased access to study spaces during the weekend, and they connected with Access Services staff at Harvard Library to request extended hours. The pilot program is part of Harvard Library's strategy to find new ways to improve the library user experience on campus and offer services that meet the needs of the Harvard community. 
While service desk hours will remain the same, the expanded hours for the building are being piloted for the Spring 2019 semester and may continue into the Fall.