Dear Harvard Library colleagues,
I am delighted to announce that Dr. Jerome Offord Jr. will be joining Harvard Library as Associate University Librarian (AUL) for Antiracism on April 19, 2021. Jerome brings to this role an exceptional combination of experience with diversity initiatives, libraries, and senior leadership in complex environments, and a reputation as a collaborative, trusted colleague.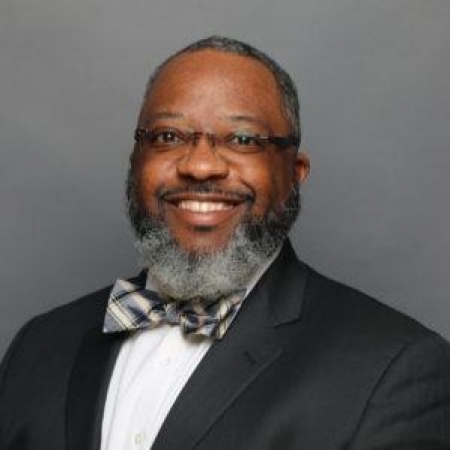 The AUL for Antiracism is a new, pivotal role for Harvard Library and the research library community at large. It was created to embed antiracism into the foundation of Harvard Library's vision for Advancing Open Knowledge. Expanding upon the Library's strong record of diversity initiatives, the AUL for Antiracism will collaborate extensively to lead the development of strategies for systemic change through our workforce, services, collections, and spaces. We aspire to be global leaders in expanding world knowledge and intellectual exploration, and that starts on our campus, where we are a center for knowledge supporting our faculty and students in pursuing antiracism through their research, teaching, and learning. It also extends to our partnerships and collaborative networks, where we aim to support equitable access to a diversity of content, easy engagement with trustworthy information, and thoughtful preservation for the future.
Jerome currently serves as Vice President for Business and Administration with DeEtta Jones & Associates (DJA), a consulting and training firm that "guides leaders and organizations on a journey that builds capacity, strengthens innovation, and increases organizational performance by creating a more equitable, diverse, and inclusive environment." In this role, Jerome leads DJA operations and its consulting capacity.
Before joining DJA, Jerome held senior cabinet positions at Lincoln University in Missouri, a Historically Black College and University (HBCU), over a span of eight years. Initially hired as Dean of Library Services and Archives, he was soon asked to serve as Interim Provost and Interim Chief Information Officer. He was subsequently appointed Chief of Staff to the President, and then Dean of Administration and Student Affairs. Jerome's other professional experiences include serving as Diversity Officer and Corporate Inclusion Manager at OCLC; Director of Diversity Initiatives at the Association of Research Libraries; Director of Finance and Development at Us Helping Us, People Into Living; and in student affairs roles at Colorado State University, George Washington University, and American University.
Jerome's educational credentials include a Ph.D. in Library and Information Science, with an emphasis in Managerial Leadership, from Simmons College in Boston; master's degrees in Library and Information Science from the Catholic University of America and in Student Affairs in Higher Education from Colorado State University; and a Bachelor of Science in Agriculture from Lincoln University.
This appointment is the result of a broad search that attracted a strong and diverse pool of candidates. I would like to thank the members of the search advisory committee for their deep engagement, astute analysis, and strong commitment to equity and diversity throughout the process: Kaylie Ackerman, Bassey Irele, Lars Klint, Lee LaFleur, Rebecca Martin, Ross Mulcare, and Vaughn Waters, with Marybeth Godwin as our Human Resources specialist. I would also like to thank all the individuals who engaged with candidates for the position, and all those who provided input prior to the search. The creation of the position itself followed extensive consultation regarding the leadership and organizational support required to advance equity, diversity, inclusion, belonging, and antiracism at Harvard Library.
Please join me in welcoming Jerome to Harvard! I know we will all look forward to working with him in the years ahead.
Sincerely,
Martha Whitehead
Vice President for the Harvard Library and University Librarian
Roy E. Larsen Librarian for the Faculty of Arts and Sciences