We asked, and boy, did they answer! Library staff share 23 of their favorite summer reads — including novels set all around the world, translated memoirs, history deep-dives, and even children's books — most of which are available through HOLLIS.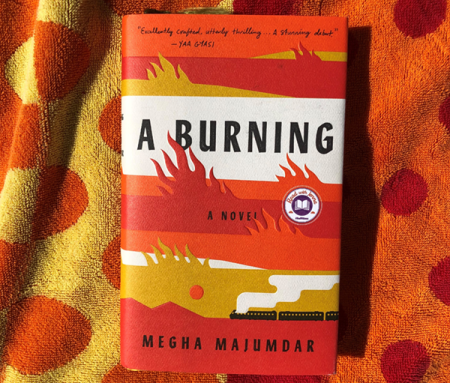 Immersive International Fiction
"I think the best summer reading is totally immersive, and that's exactly the word I'd use to describe A Burning. Set in India, it shows how easy it is to get caught up in turbulent forces beyond our control. Cracking it open was like being caught in a swiftly moving stream—the story pulled me along, and I loved every minute of it. (And, the author is a Harvard alum!)"
- Clare O'Keeffe, Editor and Content Strategist
"The story of a friendship between a Palestinian man and an Israeli man who lose children to violence. The narrative is complex and engaging, reflecting on the article's title, a shape with a countably infinite number of sides, and will pull the reader in many different directions. I enjoyed the many perspectives and different ways the story branched into many spaces, from the story of the fathers to reflections on birds and many other topics."
- Debbie Ginsberg, Faculty Services Manager
"A friend recommended this novel, so I thought I'd pay it forward and offer this recommendation too, because I absolutely loved this story about a Japanese American writer on a remote island in the Pacific Northwest, who finds herself drawn into the diary of a Japanese girl in Tokyo when the diary washes up on the beach."
- Jonathan Paulo, Online Learning and Reference Librarian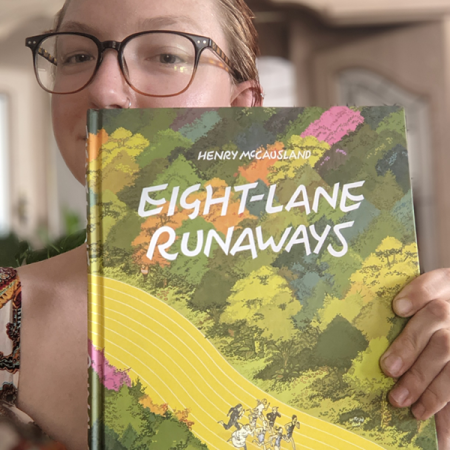 Graphic Novels and Manga
Eight-Lane Runaways by Henry McCausland
"Even though it's less than a hundred pages, I still think about this graphic novel often almost a year after I read it. It's a beautifully written and illustrated surreal story about journeys, about letting go, about taking responsibility, about friendships and relationships, and choosing your own path. I envy anyone who gets to read it for the first time!"
- Katarzyna Maciak, E-Resources Unit
She and Her Cat by Makoto Shinkai (creator) and Tsubasa Yamaguchi (illustrator)
"A simple, beautiful story of Miyu and Chobi, as Miyu learns how to navigate the world as a young adult, and Chobi tries to help, best he can. Much of the story is from the point of view of the cat – a very fun character to follow. The art is light, but suits the story well."
- Debbie Ginsberg, Faculty Services Manager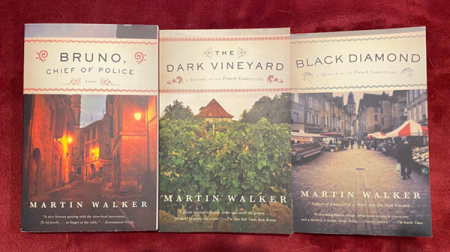 Mysteries and Page-Turners
"A mystery series focused on Bruno Courrèges, the chief of police (in fact, the only police officer) in the small town of St. Denis in the Périgord region of southwestern France. Walker brings his knowledge both as a journalist and as a resident of St. Denis to these pages, as he explores the culture and socio-economic changes occurring in contemporary rural France. A great way to learn about French culture, and just a good 'summer read.'"
- Edward Copenhagen, Reference Archivist
"The book I'm enthusiastically recommending to nearly everyone I know (and meet). It's an entertaining, 'wait, what?!' page turner to the very end."
- Jane Skoric, Serials Acquisitions and Management
"A fun summer beach read that centers topics as diverse as identity, neurodivergence, social status, and family, all without losing sight of what makes a good romance novel."
- Kai Fay, Collections Digitization Assistant
The Girl in the Boston Box by Chuck Latovich
"A well-written, fast-paced mystery with two sympathetic central characters whose stories intersect (hence the subtitle, "A Mystery Times Two"). Part of the enjoyment of the book comes from the way it combines contemporary Boston and Harvard locations with local history, both real and imagined."
- Steve Kuehler, Research Librarian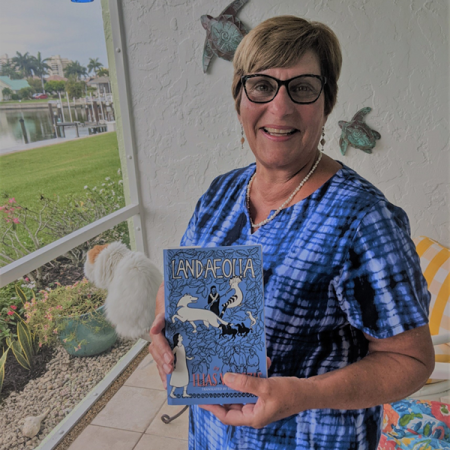 Memoirs
Land of Aeolia by Ilias Venezis, translated by Therese Sellers
"The author writes of his idyllic childhood summers in Anatolia, before the horrors of WWI, the Greco-Turkish war, and the ultimate loss of his homeland. This is a beautiful novel that transcends language and country and evokes nostalgia for a lost world. I have found some English translations of modern Greek literature wanting in their ability to express the nuances of the richness of the Greek language, but Sellers captures in English Venezis' playful and magical language beautifully. This is a joy to read!"
- Rhea Lesage, Librarian for Hellenic Studies
"One that I recommend to everyone because I enjoyed it so much. I actually just heard they're making it into a movie. (We'll see how that goes!)"
- Samantha DeWitt, Resource Sharing
Histories, Large and Small
"A light but fascinating read on the history of the ball and its role across many cultures."
- Clayton Scoble, Multimedia Specialist
"Menand looks at mid-century America through the lens of the Cold War and how transatlantic thinkers, writers and artists shaped mid-century America. In a dizzying synthesis of intellectual and cultural history, the book hopscotches between George Kennan and the Beatles, Jean Paul Sartre and Bob Dylan, James Baldwin and Betty Freidan, with lively biographies, anecdotes and explanations of even the most obscure concepts (existentialism, anyone?) And my search for traces of our collections at Widener was amply rewarded!"   
- Carol Chiodo, Librarian for Collections and Digital Scholarship
"I've read a lot of the information in this book in other places, but this really puts together what the United States looks like from the perspective of many Indigenous people. An important read."
- Debbie Ginsberg, Faculty Services Manager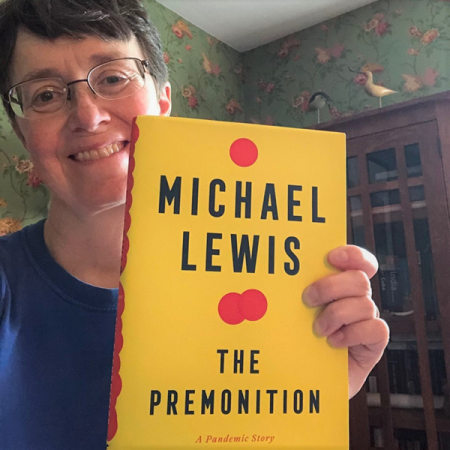 Non-Fiction on the Modern World
"A gripping narrative with highly personal stories of committed professionals who passionately pursue the science of communicable diseases and navigate the politics of public health to save lives, sometimes at the peril of their own careers and livelihood. It's inspiring to see the impact of single individuals, as well as the change that can be achieved when small groups of people come together for common purposes."
- Michelle Durocher, Metadata Management
"Thorp is a data artist who is probably best known for designing the algorithm to place nearly 3,000 names on the 9/11 Memorial in Manhattan. Unlike the breathless urgency that journalists bring to data science, or the dry as dust prose of many data scientists, his thoughtful reflections on our current obsession carry you along like a raft along a slow moving river, reminding you that data representation of any kind is first and foremost a human act with human choices."
- Carol Chiodo, Librarian for Collections and Digital Scholarship
"A really thought-provoking volume that challenges us to recognize and refuse the imperial violence inherent in museums and archives, with a particular emphasis on photographs – not just the content itself, but in the way collections are created, managed and preserved, classified and shared."
- Sarah Demb, Senior Records Manager and Archivist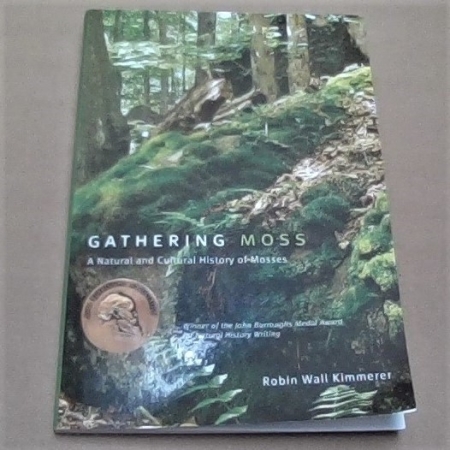 Non-Fiction on Nature
"Creates a beautiful rendition of the world of moss. Kimmerer's experience as a teacher, scientist and writer of Native American heritage comes through in her writing. Her clarity and enthusiasm are inspiring!"
- Anne Corrsin, Conservation Technician for Special Collections
"A treasure trove of practical, heartfelt Indigenous wisdom and insight. I wish everyone hoping to start a home garden could read the chapter 'The Three Sisters.' The subject is the marvelous trio of corn, beans, and squash. The author, an authority on plant biology amongst other topics, describes how the three work and play together. She expertly conveys a sense of the mystery and beauty of the everyday. And in a caring, empathic way, she reminds readers how much we could all still learn from our Indigenous sisters and brothers."
- Steve Shutt, Bibliographic Assistant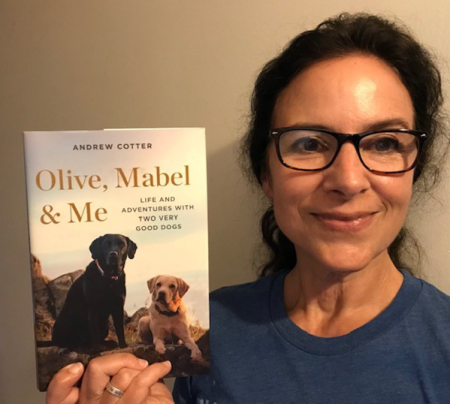 Humor
"A hilarious telling of how a sports commentator turned his two labs into internet sensations during lockdown. If you've seen any of the videos of these dogs, and laughed your butt off, the book provides the same deadpan humor, along with wonderful pictures of dogs and the Scottish highlands. Let's face it, who doesn't need a good belly laugh, and pictures of labs?"
- Isabel Quintana, Technical Services Librarian
Family Read-Alouds
Eragon by Christopher Paolini
"Beautifully written dragons and magic fantasy, probably appropriate up to mid-teens. Highly recommended by my nine-year-old!"
- Clayton Scoble, Multimedia Specialist
"We lost Eric Carle this year, but his sweet stories accompanied me and my own little caterpillars in their journey to butterflies. This summer I am now reading the board book to a new generation of caterpillars, and at the end of each reading, I thank Eric Carle for brightening our journey."
- Carol Chiodo, Librarian for Collections and Digital Scholarship
"An incredibly moving and lovely tale. My kid did not cry – but I sure did."
- Clayton Scoble, Multimedia Specialist