On April 16, 2021, four students were named winners of the Visiting Committee Prize for Undergraduate Book Collecting.
Devonne Pitts '21 was awarded first prize of $3,000 for her entry "Reading Plays to Write Plays: A Collection of Black Dramatic Writing." Ruva Chigwedere '21 was awarded second prize of $1,500 for her entry "Ubuntu: A Look at the Women Who Raised Me." Nosa Lawani '24 and Avril Saavedra '21 were co-awarded third prizes of $750 each for their entries "A Foreign Nostalgia: Collecting Greek and Latin Texts in the 21st Century" and "Searching for Peri Rossi in the World," respectively.
"Reading each student's essay was like reading a good detective story," said research librarian Stephen Kuehler, one of the five judges who reviewed the submissions. "Building a book collection around a personal interest involves following clues to what your next acquisition might be — what might make your collection more complete — and where it might be found. Surprise and serendipity are always part of the process."
Established in 1977, the Visiting Committee Prize for Undergraduate Book Collecting is awarded annually to recognize and encourage book collecting by undergraduates at Harvard. It is sponsored by the Members of the Board of Overseers' Committee to Visit the Harvard Library. Students competing for the book-collecting prize submit an annotated bibliography and an essay on their collecting efforts; the influence of mentors; the experience of searching for, organizing and caring for items; and the future direction of the collection. Entries are judged on the purpose, consistency, and quality of the collection and the presentation of the essay and bibliography, not the collection's size, cost or rarity.
The judges this year were:
Stephen Kuehler, research librarian, Services for Academic Programs
Mitch Nakaue, scholarly communication librarian, Harvard Library Administration
Steven Riel, manager of serials cataloging, Harvard Library Information and Technical Services
Lynn Sayers, administration and events coordinator, Maps and Media Services
Gretchen Wade, reference/collection development librarian, Botany Libraries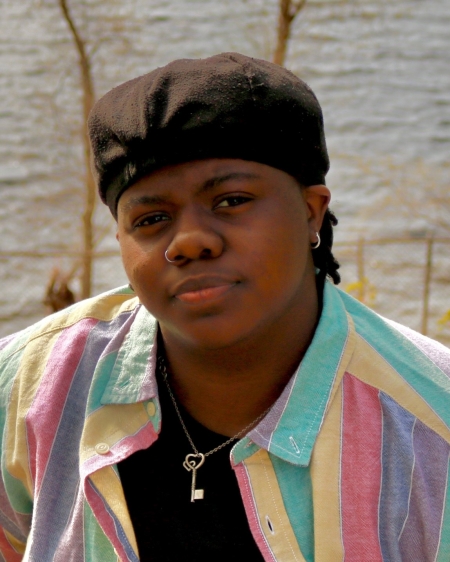 "Reading Plays to Write Plays: A Collection of Black Dramatic Writing"
Devonne Pitts '21
For Devonne Pitts, curating plays by Black authors proved to be both a historical project that countered the almost complete erasure of Black dramatic literature from her education and the basis for her own artistic practice. She writes: "My collection then exists as the syllabus for an independent education on the history of Black theater and drama…"
The plays in her collection date from the mid-19th century to plays produced and published last year. About a third of the books in her collection were purchased during visits to used bookstores and library warehouse book sales during the years 2017-2019. It wasn't until she began to write her senior playwriting thesis in Theater, Dance, and Media and received funds to purchase books that she was able to curate the bulk of her collection. "Whenever possible I specifically set out to purchase books for the collection from independently owned bookstores," writes Pitts. "Uncovering the understudied and underrecognized works within the canon of Black dramatic writing reminded me of how many local and independent bookstores go unappreciated."
An important aspect of selecting which edition of a book she added to her collection was the cover image. "The expressive art covers allow for this collection to also double as my own personal art museum." She notes that playbill images for the staged productions of the plays were used in the cover art of many of the books. "As a result, these images also serve as an archive of the production history for each show and represent the dual function of published plays as literature and the basis for theatrical staging."
In addition to continuing to build her "plays by Black dramatists" collection, Pitts is currently collecting all of James Baldwin's published works and has an ongoing collection of Black feminist writing.
"Ubuntu: A Look at the Women Who Raised Me"
Ruva Chigwedere '21
Ruva Chigwedere's collection began in middle school. During her childhood, she had encountered many of her favorite books through school. It was her desire to revisit the stories that resonated most with her that led her to begin her "own personal library."
Since then, she has built a collection that spans multiple genres, including fiction, theory, and self-help. All of the authors are women, and the vast majority are Black women. "This is significant because I did not grow up having many Black women around me who I could talk to about my experiences. It is the deepest consolation to know that someone, anyone, from a fictional character in a sappy young adult romance to the former First Lady of the United States, has experienced some of the same pains, embarrassments, joys, and triumphs that I have, and during my childhood especially, my books helped me to feel less alone. There is a southern African phrase, ubuntu, which translates to 'I am because we are.' It points to the fact that all of our humanity is interconnected, and our communities shape who we are. Reading gave me the wider community that I needed to develop into who I am."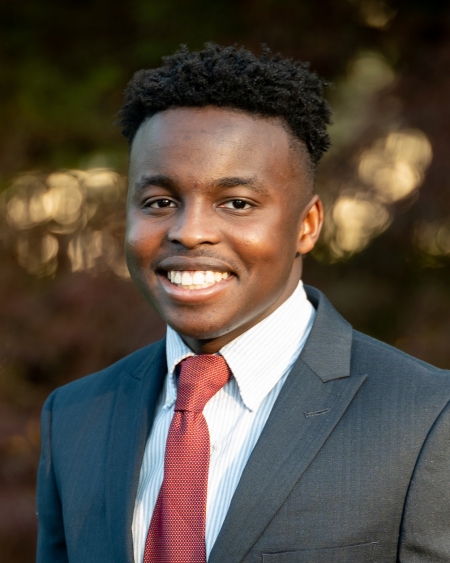 "A Foreign Nostalgia: Collecting Greek and Latin Texts in the 21st Century"
Nosa Lawani '24
Nosa Lawani tells of more than one start of his Classical books collection. One was a dream formed by his study of the Classics of a "personal home library," with books with hardcovers in muted tones, browning pages, and occasional flashes of gilt trim. Another was a gift from his eight grade Latin teacher and his love for Vergil that grew from it.
In tenth grade, when he went online to find a full, non-student edition of Vergil's Aeneid, what he found was what he has since termed his "pocket Vergil," shorter than his iPhone and containing not just the Aeneid but all the works of Vergil. In his essay, he describes his experience discovering this book and the many that followed, with a focus on the challenges he has encountered in trying to form such a collection in today's world. The limited quantity, the often high prices, and the far easier option of simply resorting to online copies has made him question the value of these texts, which it often seems much of the world has forgotten.
He explores the desire in himself, a 21st-century teenager and son of first-generation immigrants to the West, to own these texts in traditional physical form, and eloquently relates stories of the camaraderie and connections that have formed around them, and the gifts both given and received. He writes: "I have found these less expressible reasons in the teachers and friends who share a love for these works. Those outside love to tease about our obsession with a 'dead' language… Yet with every type of book in this collection, starting from the language and ideas I share with these humans from long ago, and radiating into the laughs, debates, lessons, memories from those around me — I know there is much that is still alive."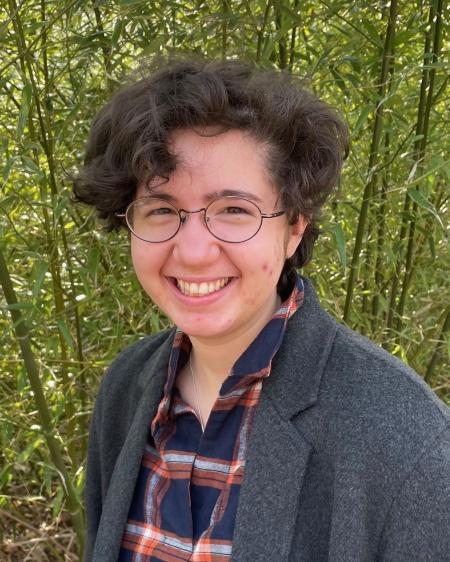 "Searching for Peri Rossi in the World"
Avril Saavedra '21
Avril Saavedra's collection encompasses the growth of the Uruguayan author Cristina Peri Rossi, who was exiled to Spain in the 1970s for her political activism. "Novelist, poet, essayist, memoirist, journalist, and activist, her published work spans from 1963 to [present], but so much of it is scattered, lost, nearly unattainable."
In her entry, Saavedra describes her discovery of Rossi's poetry three years ago, her decision to translate Rossi's collected poems for her senior thesis in Comparative Literature, and her experiences gathering Rossi's work from its earliest days to its most recent, piecing together editions published and banned in pre/post-dictatorship Uruguay, those published in Franco-era Spain, in modern Spain, and a few of her translated American publications.
Fortunately for Saavedra, she was able to spend her Senior fall in Uruguay, where she could not only reconnect with family that lived there, but was able to find first-edition copies of Rossi's works and talk to people who knew her. "…she's the only writer I've read who feels utterly, absolutely, painfully, and earnestly human. Like reading her is staring into a void of reality in which I see myself reflected but also all of humanity… My next great adventure in book collecting, I think, will require a visit to Spain, wherein to look for the living memories of Peri Rossi, to meet the people, the streets, the librerias that carry on that legacy of literature and life intertwined, as fleeting a life as it may be."