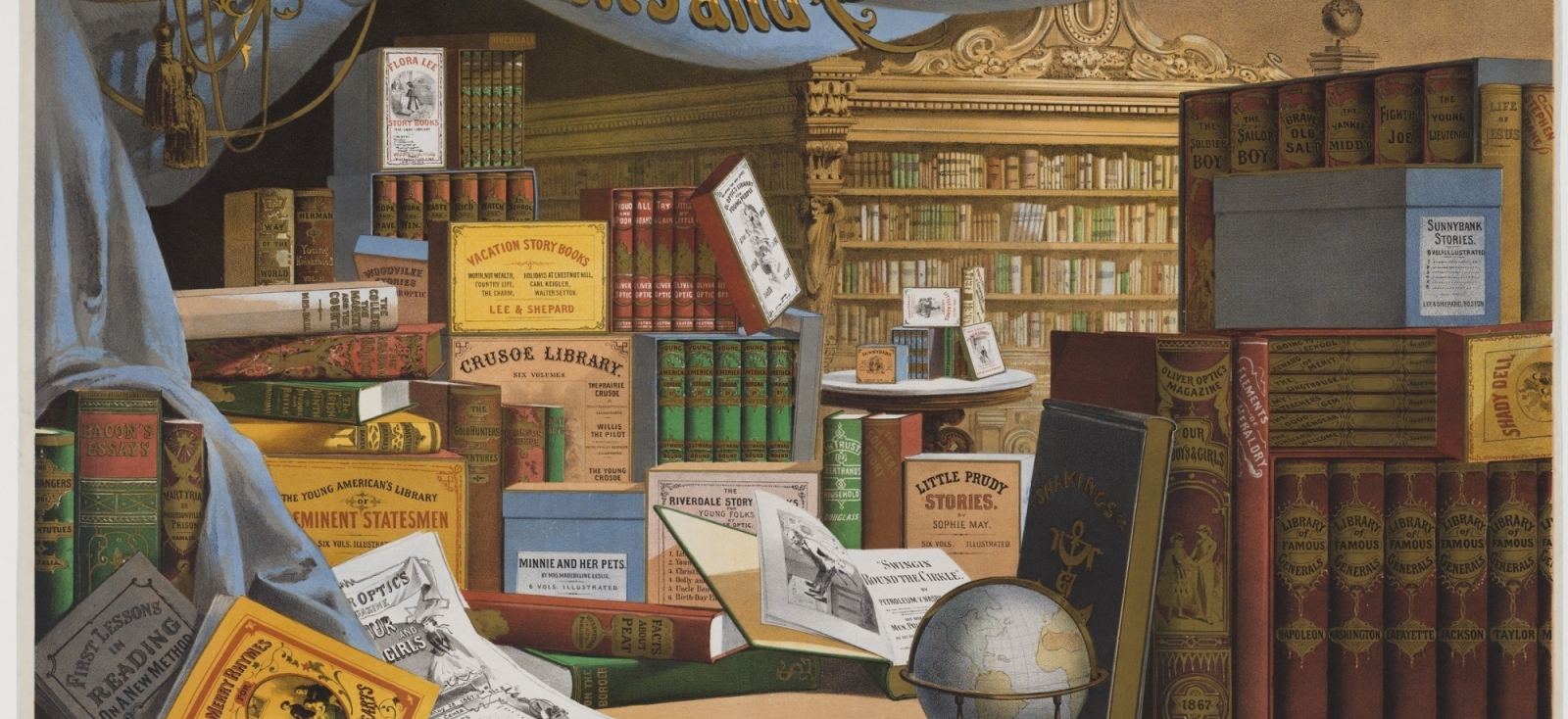 Modern American advertising burst onto the economic and cultural landscape after the Civil War. Capitalizing on the growing industries of advertising and printing, companies with products to sell reached wholesalers, retailers, and home consumers through media of all shapes, sizes, colors, and imagery.
The emerging advertising profession represents a marketing revolution in which technology, creativity, and art were marshaled together to serve commercial ends. Our collections illustrate the role advertising played in marketing mass-produced products to the evolving American consumer culture and are an excellent resource to study representations of gender, race, and ethnicity during the late nineteenth and early twentieth centuries.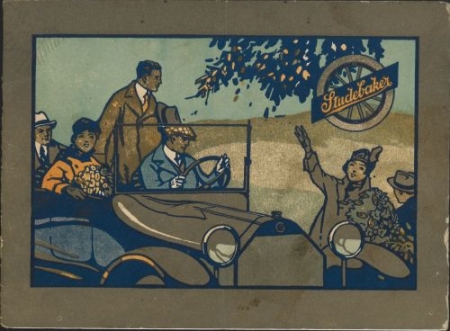 Trade Catalogs
Our rich and diversified collection of trade catalogs covers a wide array of subject areas, including:
Agriculture

Textile manufacturing

Hardware and machine tools

Railroads, automobiles, and aviation

Consumer products, household furnishings, and leisure goods

S

cientific and optical instruments
They date from the early nineteenth century through the first half of the twentieth century, with the greatest concentration of materials falling between 1870 and 1900. There is a strong representation of New England industry and trade, particularly in eastern Massachusetts. A selection of catalogs are available online.
Trade Card Collection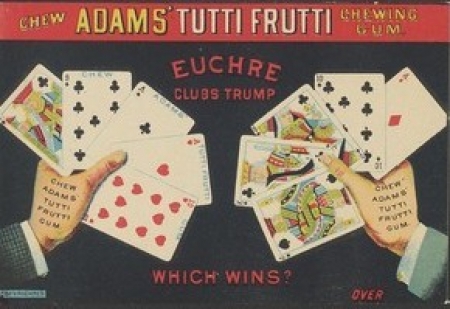 We have more than 8,000 trade cards, over 1,100 of which are available online, representing the full range of products and businesses advertised through this medium from the 1870s through the 1890s.
The Bates trade card collection includes an additional 500 trade cards, primarily from companies in the Boston area. Both the Advertising Ephemera and Bates Collections include souvenir publications, almanacs, brochures, business cards, novelty items, scrapbooks, and advertising posters.
Clipper Ship Card Collection
Clipper ship cards were used to announce the sailing of clipper ships, and our advertising ephemera collection includes 283 of these cards, most of which are available online. Most of cards in our collection announce the departure of ships from Boston bound for San Francisco.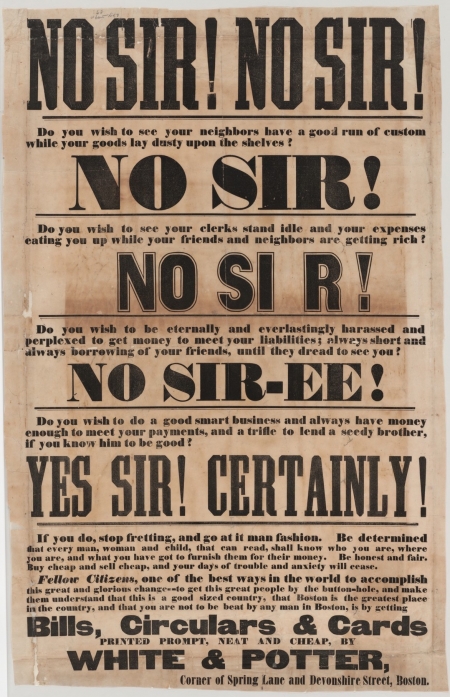 Advertising Posters Collection
Within the Advertising ephemera collection, is a discreet collection of nineteenth and early twentieth century American advertising posters and broadsides, most of which are available online.
This collection includes 37 Italian advertising posters from the 1950s, with advertisements for:
Olivetti typewriters

Singer Sewing Machines

Various food products

Travel
Related Materials
Accessing These Materials
All materials are available for use in Baker Library's de Gaspé Beaubien Reading Room. Contact us to learn more about using the collections or obtaining reproductions.
Contact
Baker Library Special Collections