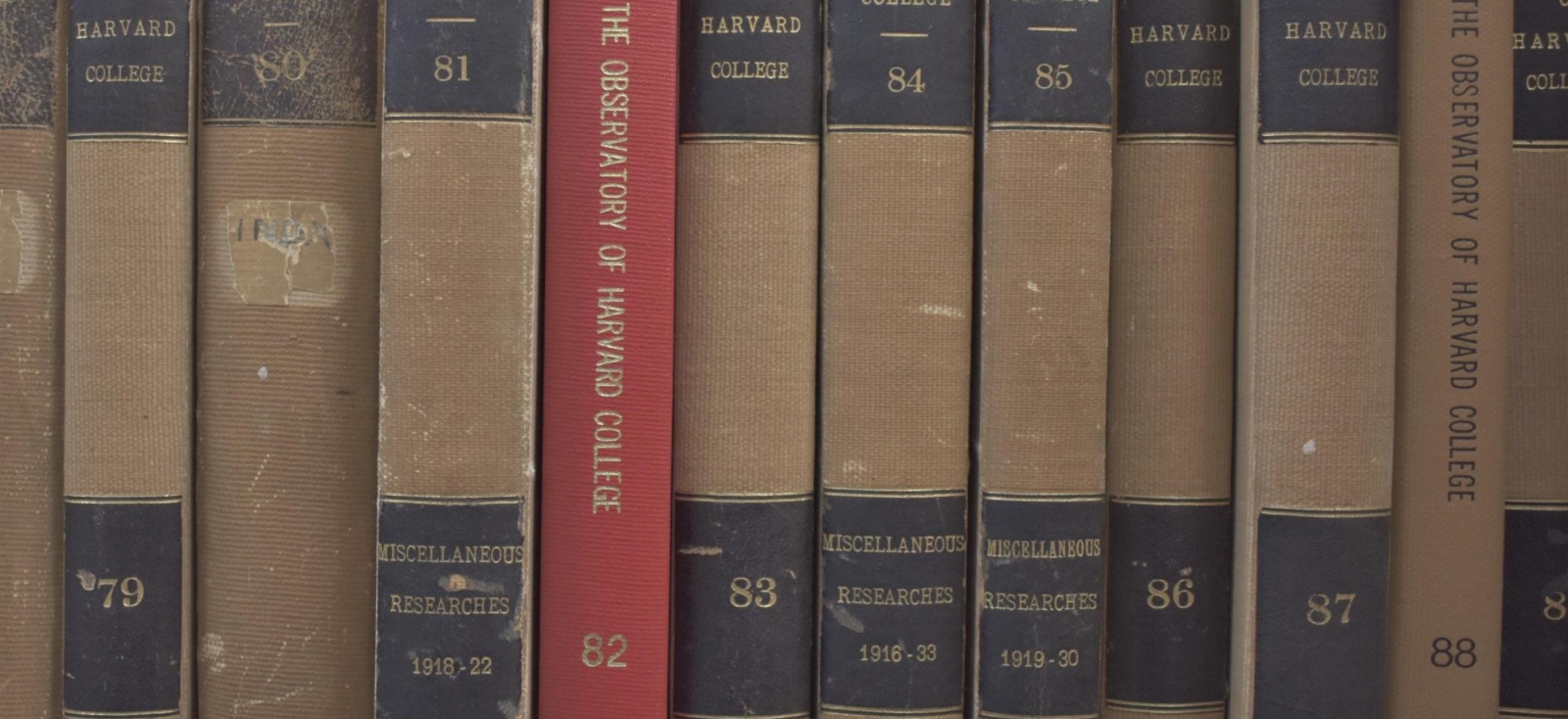 The Astronomical Institutions (AI) collection at Wolbach houses the Harvard College Observatory's collection of astronomical literature collected from their inception in 1839. These materials, published and distributed by international observatories, include astronomical and meteorological observation notices, research papers, institutional reports, and bulletins. Along with the Naval Observatory in Washington, DC, Wolbach holds the most complete AI collection in the U.S. Many of these publications are unique.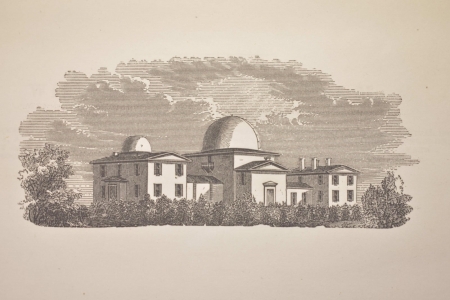 Featured in our AI collection are the publications from Harvard College Observatory (HCO). The Annals of the HCO document the bulk of astronomy research at Harvard, in 120 volumes published between 1855-1950. The Circulars, issued irregularly throughout 1895-1951, provide smaller research updates and reports. The HCO Annual Reports document the observatory staff members, activities, discoveries, and research directions.
This collection was originally housed in the Phillips Library, formed in 1848, but was moved to Wolbach Library with the construction of the Perkin Building in 1975. 
Accessing These Materials
The AI collection is integrated in the HOLLIS catalog. Many of these materials have been scanned, and are accessible via NASA-ADS (link). Please contact Wolbach Library for additional access requests.