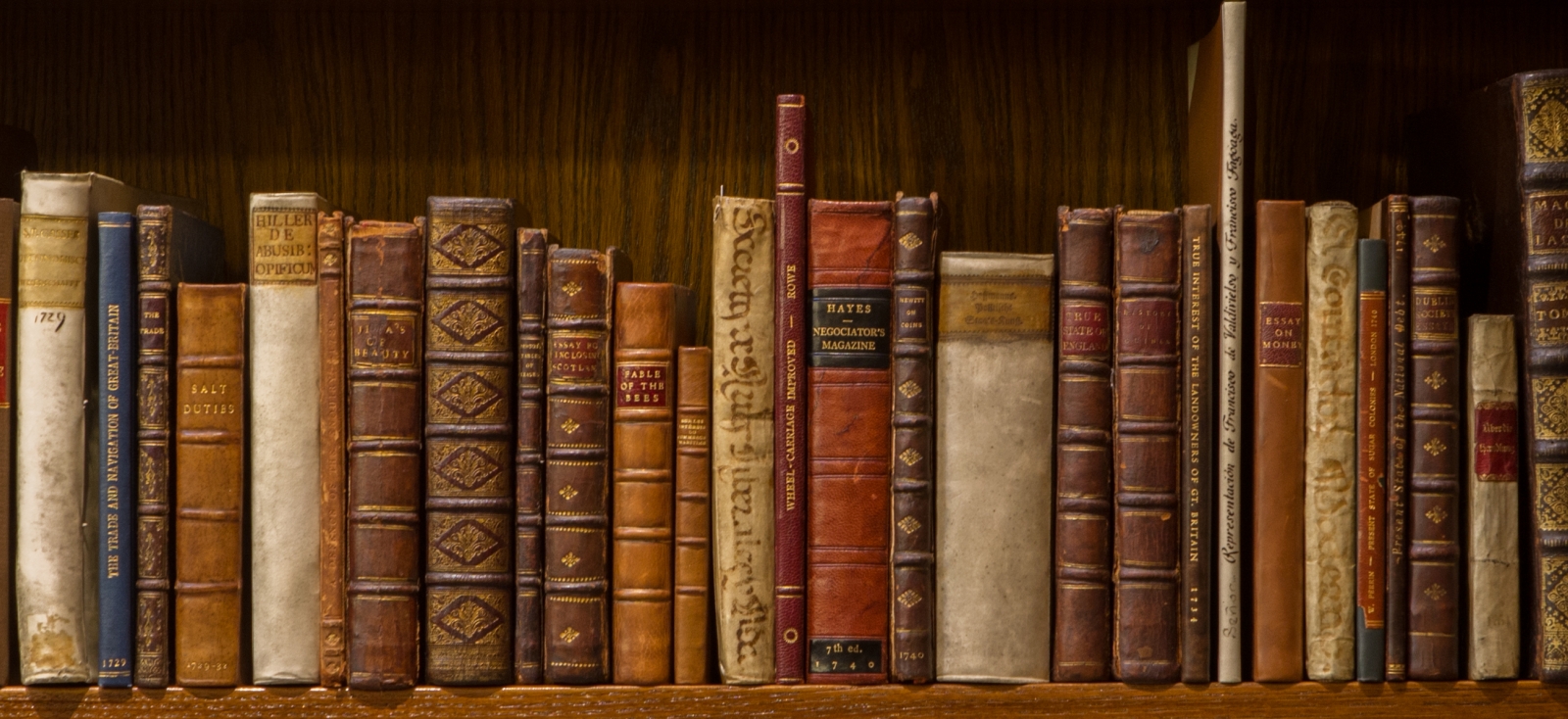 The Kress Collection includes rare books, pamphlets, broadsides, manuscripts, and prints, most of which date from 1474 to 1850. Of particular note are materials related to the history of political economy, economic philosophy, finance, agriculture, and trades and manufactures.
New directions in research continue to bring to light valuable resources within the collection that concern an expanding range of disciplines, including the history of technology, African American and gender studies, and social and cultural history.
These works were gathered through the collecting efforts of the British economist Herbert Somerton Foxwell and acquired by HBS in the 1930s through the generous donation of Claude Washington Kress
Adam Smith—Vanderblue Collection
This comprehensive collection of the works of Adam Smith has a special focus on The Wealth of Nations. It includes:
Virtually all published editions in English of

The Wealth of Nations, 

The Theory of Moral Sentiments, 

and 

Essays on Philosophical Subjects

 

Translations into Chinese, French, Russian, and numerous other languages

Many of Smith's other published materials, manuscript letters, and several volumes from Smith's own library
Harvard Business School Professor Homer B. Vanderblue donated the collection in 1939, and it is cataloged in the Vanderblue Memorial Collection of Smithiana.
South Sea Bubble—Bancroft Collection
The South Sea Bubble Collection is a group of specialized research resources focused on the South Sea Bubble stock market crisis and the speculative mania that swept Europe in the early part of the 18th century. One part history and one part cautionary tale, the South Sea Bubble financial crisis continues to intrigue scholars and warn investors nearly 300 years after it occurred. The collection includes:
Books, broadsides, and pamphlets

Parliamentary documents

Manuscripts and ephemera
Bleichröder Print Collection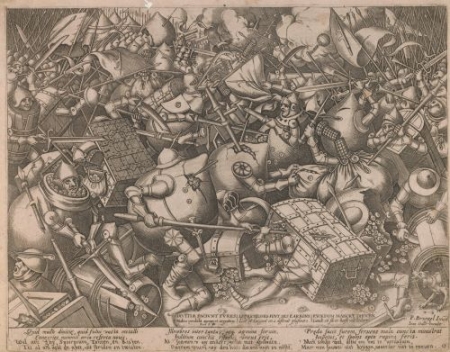 Containing more than 1,000 woodcuts, engravings, etchings, and lithographs ranging in date from the 16th to the 19th century, this collection features work from prominent artists, like Breughel, Goltzius, Rembrandt, Hogarth, and Gillray. Some of the subjects include:
Views of stock exchanges, banks, mints, and treasuries

Portraits of bankers, statesmen, and financiers

Political and personal satires

National finance and taxation, speculation, and credit
Many items from the collection are available digitally in the online exhibit Coin and Conscience.
Making of the Modern World
Available to the Harvard community, this online resource combines the strengths of the Kress Collection and the Goldsmiths' Library of Economic Literature at the University of London Library to provide images from 61,000 works of literature on economic and business published from 1450 through 1850. Full-text searching provides researchers access to material on commerce, finance, social conditions, politics, trade and transport.
Accessing These Materials
All materials are available for use in Baker Library's de Gaspé Beaubien Reading Room. 
Please note that due to the fragility of some pieces, you may be asked to begin your research with digitized versions of content.
Contact
Baker Library Special Collections