Fanny Howe (b. 1940) is the award-winning author of over 50 books, including Manimal Woe (2021), Love and I (2019), Needle's Eye: Passing Through Youth (2016), The Winter Sun: Notes on a Vocation (2009), The Wedding Dress: Meditations on Word and Life (2003) and Indivisible (2000).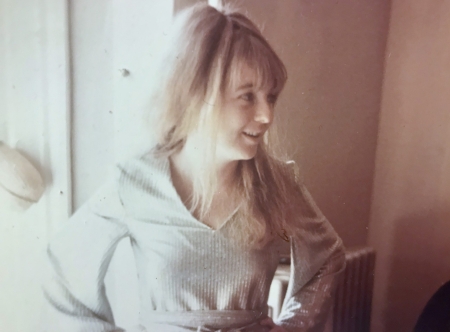 The Poetry Room's collection of Fanny Howe notebooks is composed over 110 notebooks and diaries that span over 50 years of the author's personal and writing life.
The notebooks and diaries intersperse personal reflections about life events with a range of literary, spiritual, and philosophical observations; notes on books, films, and lectures; drafts of poems; sketches; and research for specific projects (among them, Indivisible, Nod, Saving History, The Winter Sun, Come and See, and Selected Poems). Included are also references to friends and family.
Biographical Note 
Howe was born in Buffalo, New York, in 1940, and raised in Cambridge, Massachusetts. Her father Mark De Wolfe Howe was a professor at Harvard Law School, a WWII veteran, an active civil rights lawyer, and the first Charles Warren Professor in the History of American Law. Her mother Mary Manning Howe acted in the Gate Theatre, Dublin, before emigrating to the United States, where she founded the experimental Poets' Theatre in Cambridge. Fanny Howe's sisters — Susan Howe and Helen Howe Braider — are also artists.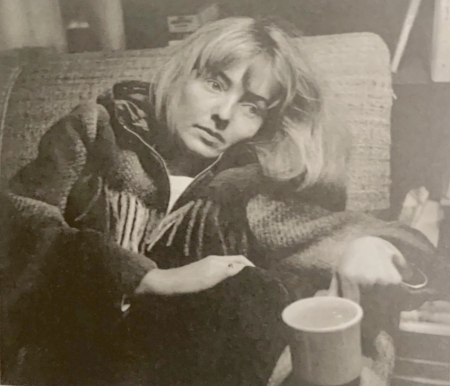 The materials in this collection begin in the Boston area, around the time of her father's death (in 1967) and her marriage to writer and civil rights activist Carl Senna (in 1968). The notebooks and diaries proceed to document the births and raising of her three children (Ann Lucien, Danzy, and Maceo Senna), the development of her philosophical, political, and spiritual ideas — including her first encounters with the work of Simone Weil (in 1970) and her conversion to Catholicism (in 1982) — and the research and thinking behind a range of Howe's poetry, novels, essay collections, and films.
The notebooks follow Howe over the course of her peripatetic writing life and career. Beginning several years after Howe's undergraduate experience at Stanford University (which houses the bulk of her papers), the Poetry Room's collection includes references to her teaching stints at Tufts University, Emerson College, Kenyon College, Columbia University, Yale University, Massachusetts Institute of Technology, and Georgetown University.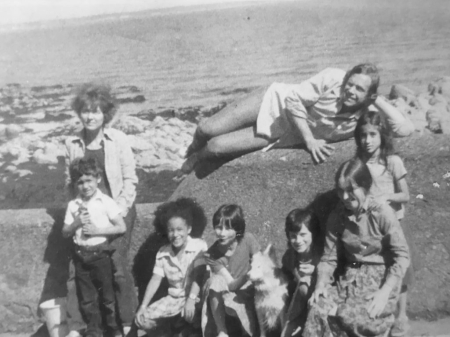 The notebooks also offer deep insights into Howe's time in San Diego, where she assumed a tenured faculty position at UCSD (in 1989) and her subsequent return to the East Coast after her retirement in 2000. 
After UCSD, she spent several years traveling, teaching, and writing in such locations as West Tisbury (Martha's Vineyard, where she purchased a cottage in 1998; later sold in 2015), New York City, Providence, Washington, DC, London, and as an annual resident (for over 22 years) at Glenstal Abbey, County Limerick, Ireland. From 2010 through the time of this donation in 2022, she resided in West Cambridge, Massachusetts.
The collection was organized and described with the assistance of Poetry Room curator Christina Davis.
Accessing These Materials
All materials in this collection (with the exception of two restricted notebooks) are available for use in Houghton Library's reading room.