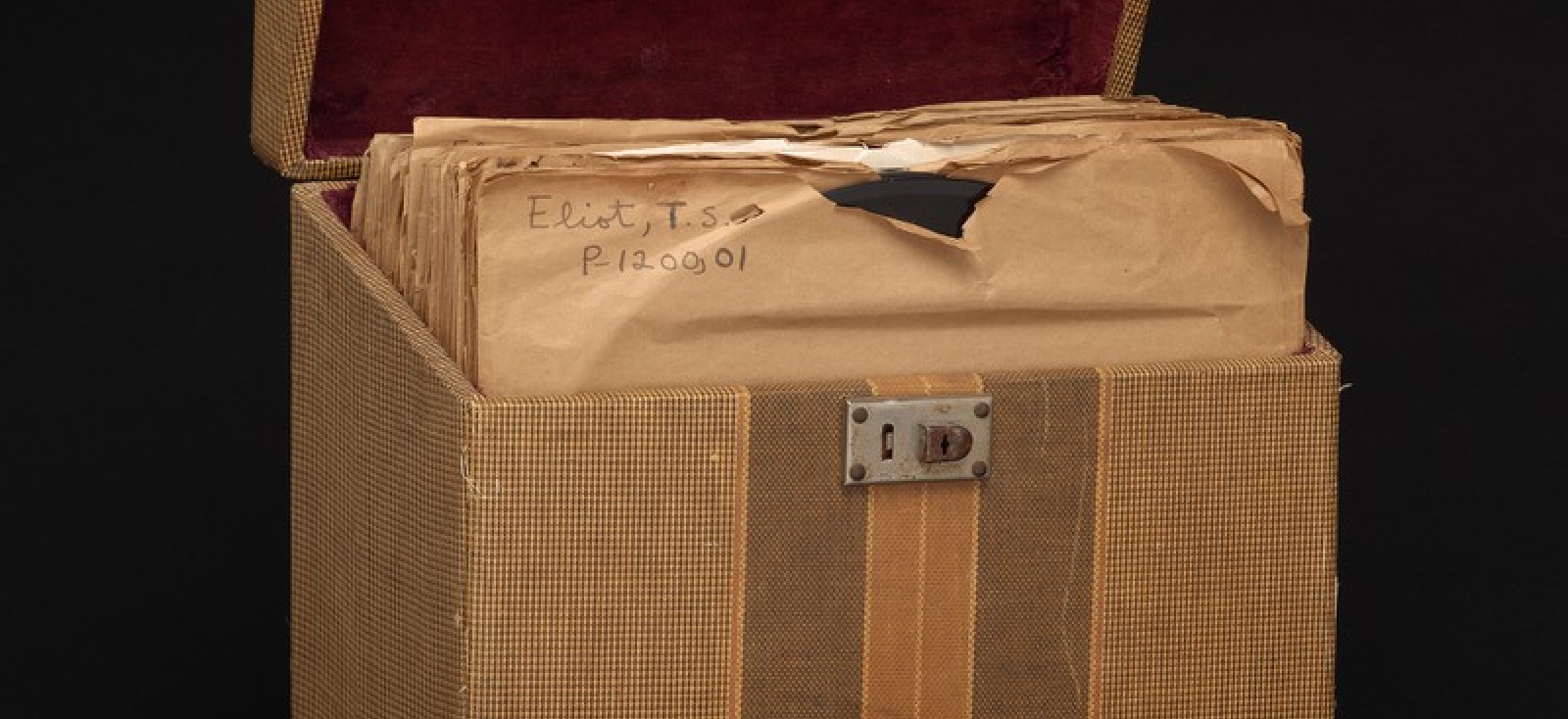 The Packard Collection constitutes the single-largest aggregate of Prof. Frederick C. Packard, Jr.'s spoken literature recordings created in conjunction with the Harvard Vocarium record label and as a part of his pioneering vision for a "library of voices" at Harvard University.
From the early-1930s, until the university discontinued its affiliation with the Vocarium in 1955, Packard made and, in many cases commercially released, the first (or earliest extant) recordings by Elizabeth Bishop, T. S. Eliot, Randall Jarrell, Robinson Jeffers, Weldon Kees, Robert Lowell, Archibald MacLeish, Marianne Moore, Vladimir Nabokov, Anais Nin, Ezra Pound, Muriel Rukeyser, May Sarton, Robert Penn Warren, and Tennessee Williams.
In addition to his commercial poetry venture, Packard actively recorded, commissioned, collected, and created recordings of language lessons, surgeries, theatrical performances, political speeches, and radio plays. The breadth of languages he recorded in is equally remarkable—among them, Afrikaans, Catalan, Haitian Creole, Chinese, Danish, French, German, Russian, Sanskrit, Spanish, and Yiddish. 
The collection also includes listening copies that Packard and Woodberry Poetry Room curator John Lincoln Sweeney created based on war-time (and post-War) exchanges they arranged with the Library of Congress, the British Broadcasting Corporation, the Canadian Broadcasting Corporation, and Radio Éireann. 

In addition to its literary significance the collection is also a significant document in the study of material history, containing a substantial number of discs from all stages of the recording and production process. 

The material formats represented are as follows: lacquer on metal substrate, lacquer on glass substrate, aluminum transcription, metal parts (masters, mothers, and stampers), test pressings, shellac, and vinyl discs.
Accessing These Materials
To explore the collection, visit HOLLIS for Archival Discovery. For access to undigitized materials or to view recordings in their original format(s) an appointment with the curatorial staff is required. Please contact Christina Davis or Mary Walker Graham at poetryrm@fas.harvard.edu
Contact
Christina Davis and Mary Walker Graham