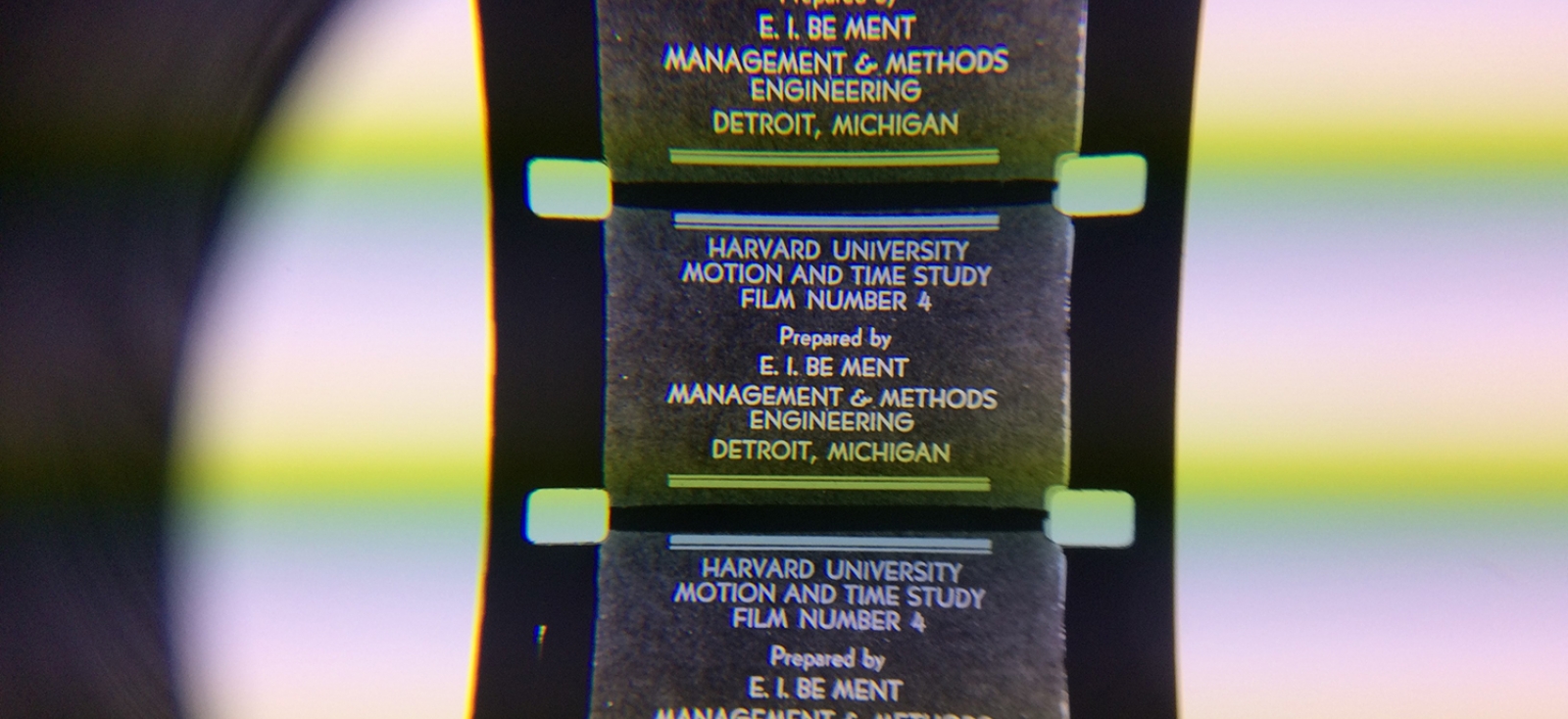 Partnering with the Harvard University Film Foundation, Harvard Business School (HBS) began actively collecting industrial films in the 1920s for teaching and learning with the goal of "contributing a background that will hold the discussion closer to the real facts of the case, and for that reasons enhance its value." 
The Industrial Film collection includes a range of industrial films including time-motion studies and demonstrations of manufacturing shop processes. 
In addition to industrial films, the collection includes films produced by HBS for teaching on topics like labor relations, the human aspect of administration, business policy, and management. Cases were filmed both on-campus and on-location at business sites, and often portrayed actual business situations. They were created with the help of an educational advisor from the HBS faculty and scripted to include problems without resolution in order to stimulate student discussions of possible solutions or outcomes. Of note is a series titled "Marketing on the Move" which was co-produced by HBS and WGBH. Each episode features a roundtable discussion by business leaders in the field focused on marketing.
Related Materials:
Accessing These Materials
Due to the fragility of audiovisual materials and the difficulty with playback, researchers must work with digital surrogates rather than with the original recordings. To learn more about access to digitized content, options for digitizing additional materials, or obtaining use copies please contact us prior to visiting the library.
Contact
Baker Library Special Collections