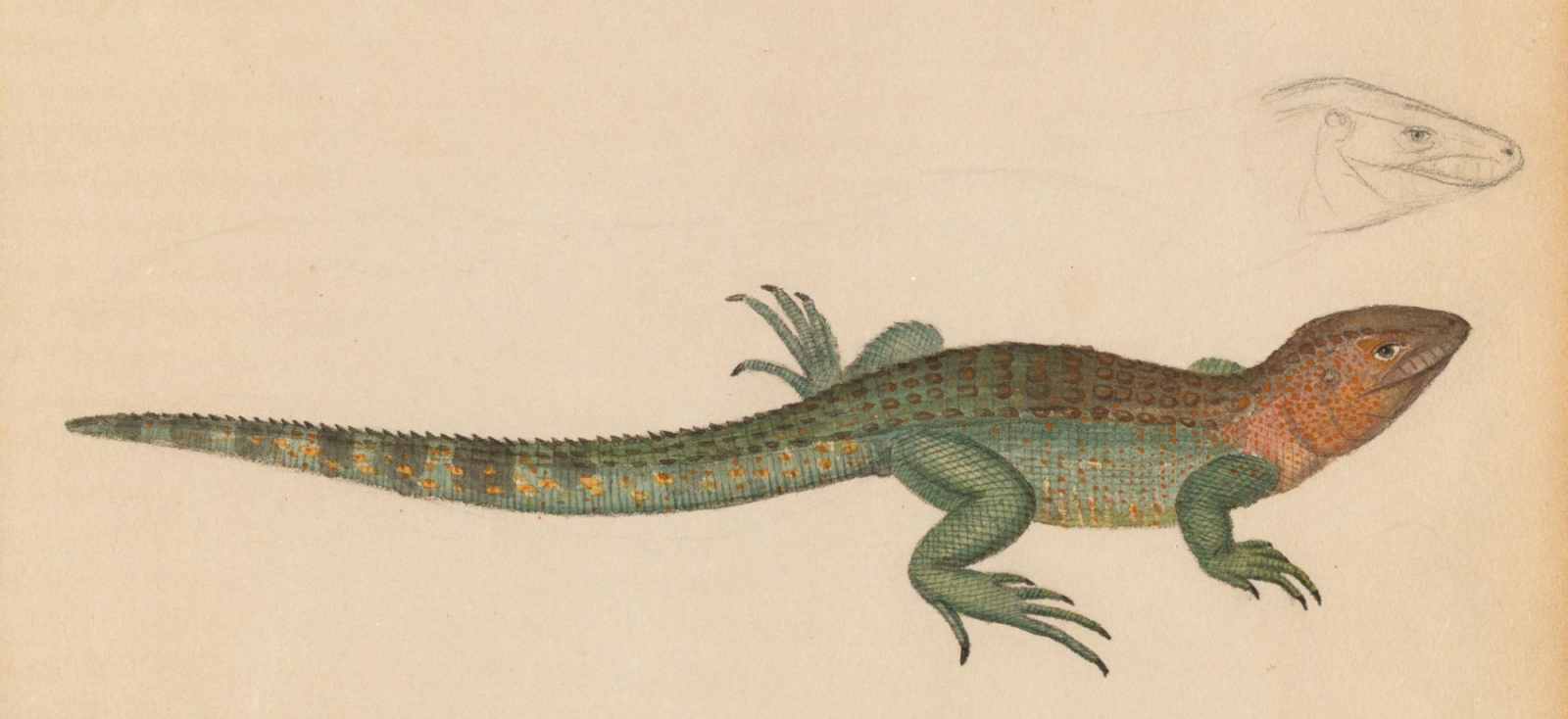 In April 1865, Museum of Comparative Zoology founder and director Louis Agassiz set off for Brazil with his wife Elizabeth and a dozen assistants on a 15-month collecting expedition financed by Boston banker Nathaniel Thayer.
Agassiz's primary goal was to investigate the distribution of Brazil's freshwater fish species.
Among the assistants on the journey was Louis Agassiz's personal and principal artist, Jacques Burkhardt.
Born circa 1808, Burkhardt studied in Munich and Rome and served as Agassiz's full-time artist in Neuchatel in the early 1840s. After Agassiz left for America, Burkhardt reunited with him in New York in 1847. He spent most of his career drawing under the MCZ founder's supervision.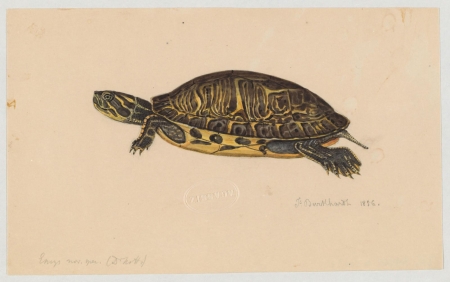 Burkhardt's turtle illustrations for Agassiz's quintessential work, Contributions to the Natural History of the United States — widely considered the most elaborate American zoological publication of the era — helped establish Burkhardt's reputation within the natural history community.
Burkhardt's zoological drawings and landscapes produced during the Thayer Expedition (1865-1866) were the culmination of a brilliant although unpublicized career. He passed away 10 months after returning to Cambridge due to an illness aggravated by Brazil's hot climate.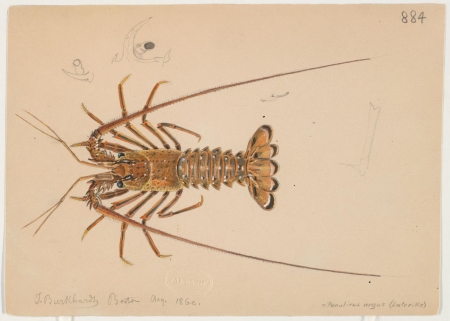 This Ernst Mayr Library collection's 976 scientific drawings consist of:
518 watercolor and/or pencil drawings of fishes and miscellaneous vertebrates and invertebrates;
original color drawings adapted on stone by lithographer A. Sonrel (including Burkhardt's classic turtle series) for Agassiz's Contributions;
and 458 fish watercolors and/or pencil drawings from the Thayer Expedition, most drawn from life.
Most of the scientific drawings include pencilled manuscript annotations, many by Louis Agassiz and Joao Martins da Silva Coutinho, an engineer and naturalist who joined the expedition upon its arrival in Brazil.
Agassiz's anatomical observations illustrate his focus on species differentiation in his study of Brazilian fish distribution.