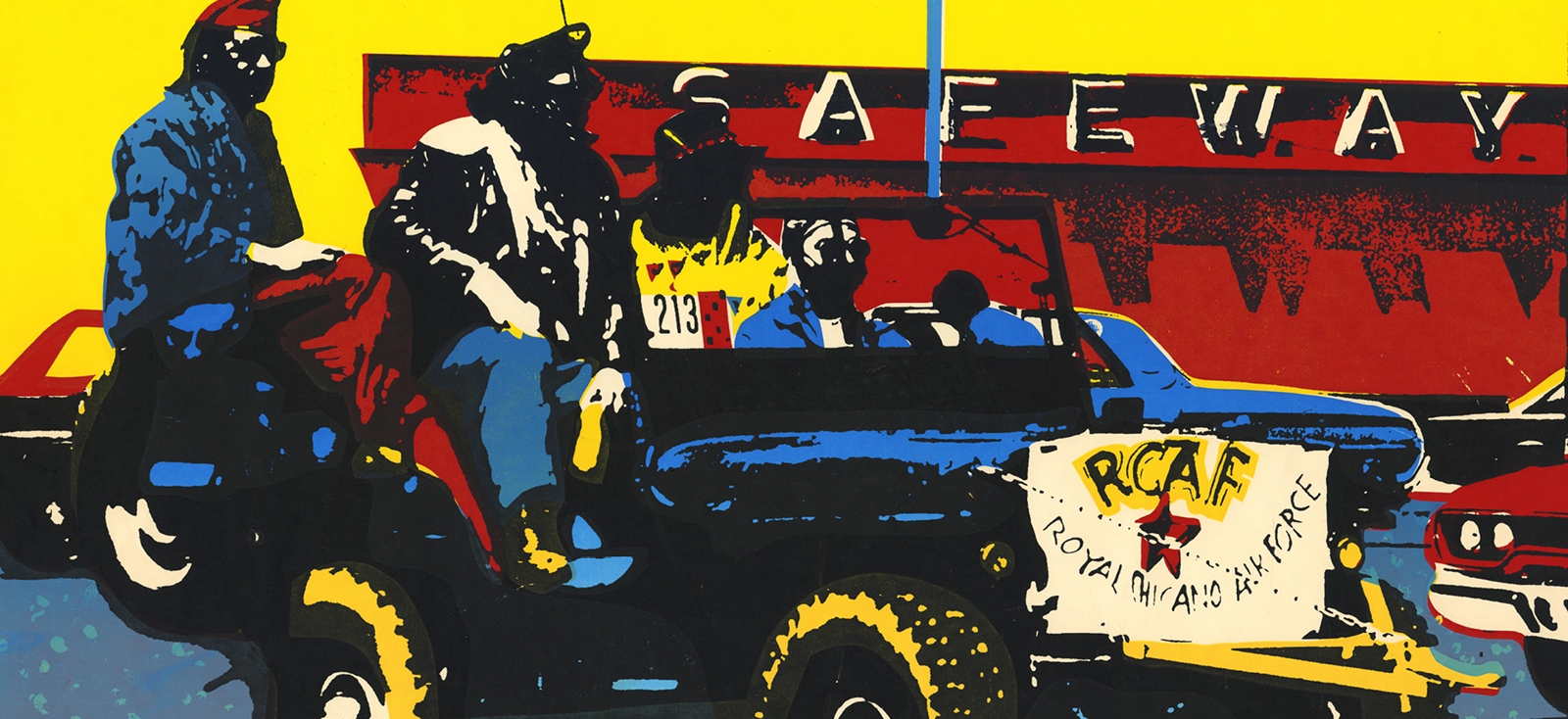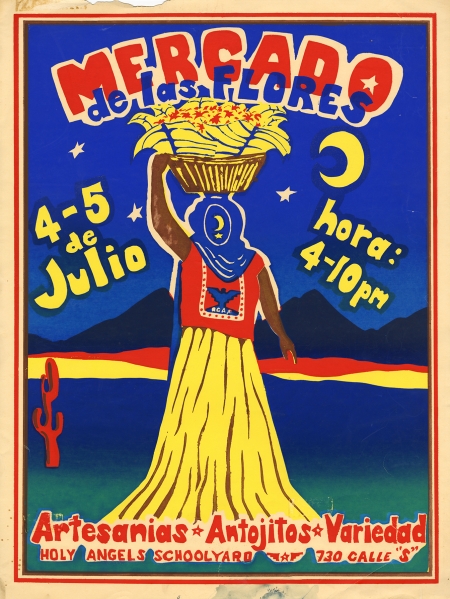 Formed in 1970, the Royal Chicano Air Force (RCAF) is a collective of Sacramento-based artists and activists best known for poster and mural making. Their work continues to draw attention to the social justice issues facing the Chicanx and Latinx communities.
The David Rasul collection includes over 50 silkscreen posters announcing labor strikes and boycotts as well as art-based social programs and community celebrations. David Rasul is a longtime member of the RCAF's Cultural Affairs Committee, which organized a variety of local events ranging from poetry readings and disco dance parties to revivals of indigenous festivals. These events forged a shared cultural and political consciousness among Chicanos and reclaimed public spaces in the wake of gentrification.
The collection also includes printed ephemera, including chapbooks, serials, and community publications, many of them relating to the events advertised in the posters and flyers.
History
The RCAF's eye-popping graphics helped to galvanize people of Mexican ancestry into a potent social and political force at the height of the United Farm Workers struggle and the fight for Chicano civil rights in the 1970s. The acronym RCAF initially stood for the "Rebel Chicano Arts Front." But when people mistook it for the Royal Canadian Air Force, the group's founders embraced the irony and adopted the name Royal Chicano Air Force instead. Guided by the mantra "la locura lo cura"—"craziness is its own cure"—their work has since featured a sardonic blend of military imagery and wry humor.
In 1972, the RCAF established the Centro de Artistas Chicanos in the Southside Park neighborhood of Sacramento. There they offered free workshops on printmaking and muralism. The Centro also served as the base of operations for the RCAF's many outreach programs, like the Barrio Arts Program, which sent college students into schools and senior centers to teach art classes, and Breakfast for Niños, modeled on the free breakfast program of the Black Panther Party.
The RCAF also served as the official poster makers of the United Farm Workers union in Sacramento. The UFW campaigned for fair wages and humane working conditions for migrant farmworkers, many of whom were Mexican American. The RCAF adopted the stylized black eagle of the UFW in solidarity with the union's fight for labor equality, and because it played into their subversive air force persona.
Further Reading