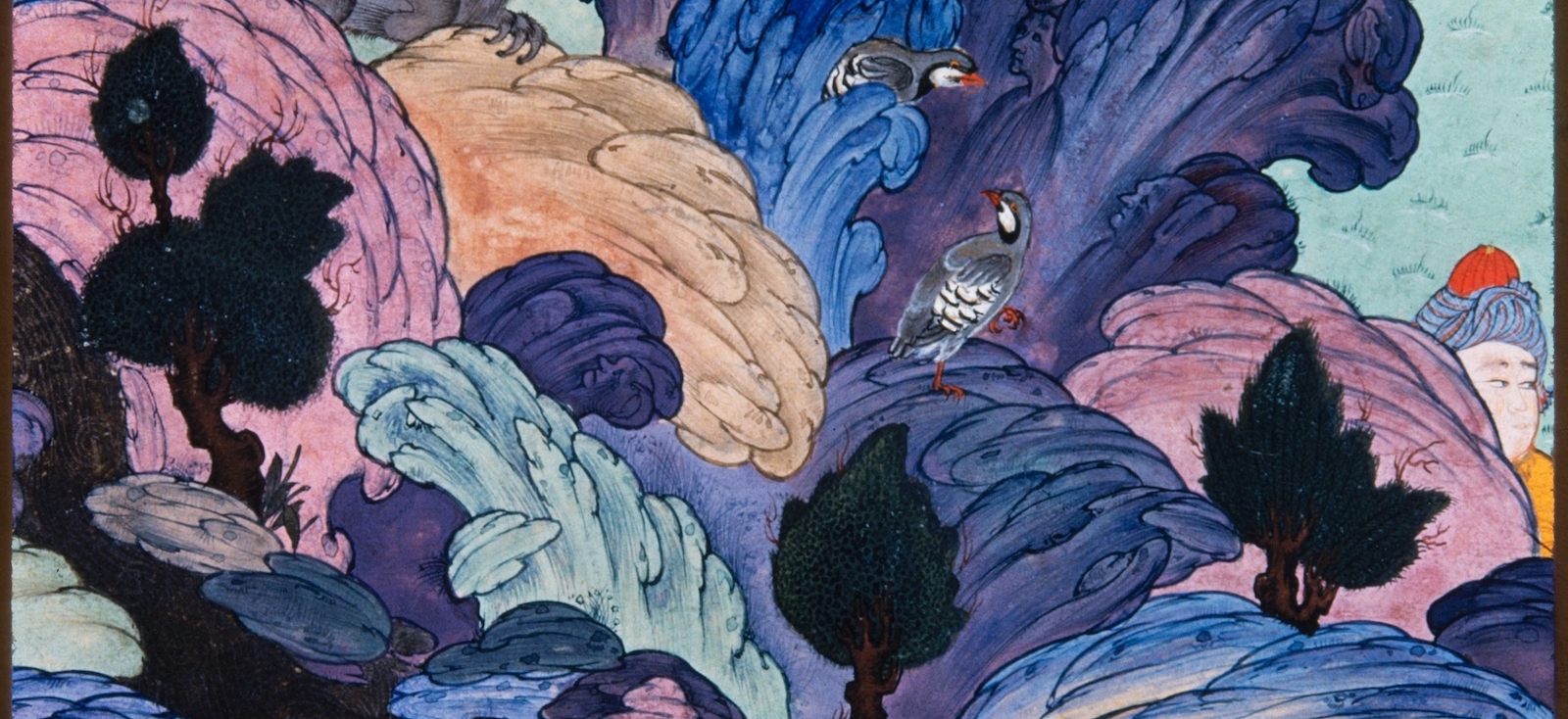 Stuart Cary Welch, Jr. (1928-2008) was a celebrated curator, lecturer, and collector of Islamic and Indian art. His professional positions included special consultant in charge of the Department of Islamic Art at The Metropolitan Museum of Art, a post he held from 1979 to 1987, and honorary keeper, then curator of Islamic art at Harvard University's Fogg Museum from 1956 to 2008.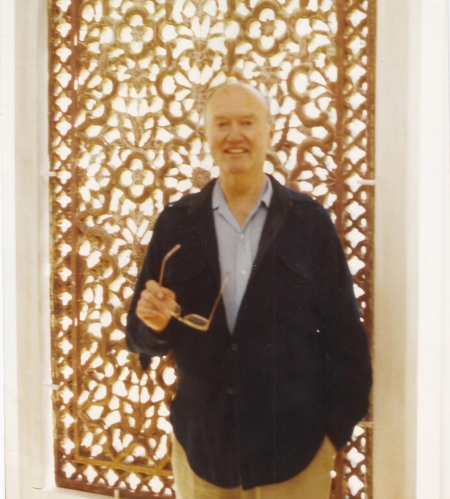 In the course of his long career in the latter half of the 20th century, Welch assembled over 60,000 35mm slides for his research and teaching, documenting his unique access to private and public art collections from across the world. 
This includes the photographs he used to create his most famous work, a two-volume concordance of the now-dispersed Shahnama of Shah Tahmasp (colloquially known as the Houghton Shahnama). Though his final publication contained few color images, most of the manuscript paintings are reproduced in full color, and sometimes in situ, in the collection now held by the Fine Arts Library.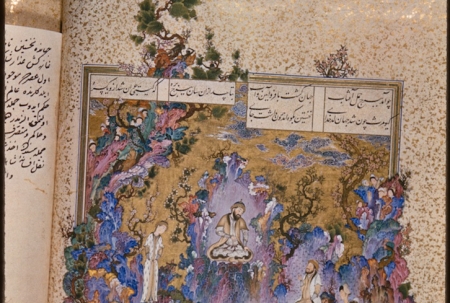 The Fine Arts Library is currently in the process of digitizing, color-correcting, and cataloging this important collection, which is made available open access as it is completed. View the images currently cataloged.
For more information about the collection, see the entries in the Fine Arts Library blog, our ArchNet exhibition exploring some key images and themes, or this video introduction from Amanda Hannoosh Steinberg, our Visual Resources Librarian for Islamic Art and Architecture. For something a little more fun, feel free to download the coloring book showcasing beautiful images from the collection.
The Welch Collection consists mostly of high-resolution photographs of Persian and South Asian paintings and drawings from the 14th-17th centuries, but it also contains reproductions of historical photographs, sculpture, and architecture.
Accessing These Materials
Contact
Amanda Hannoosh Steinberg