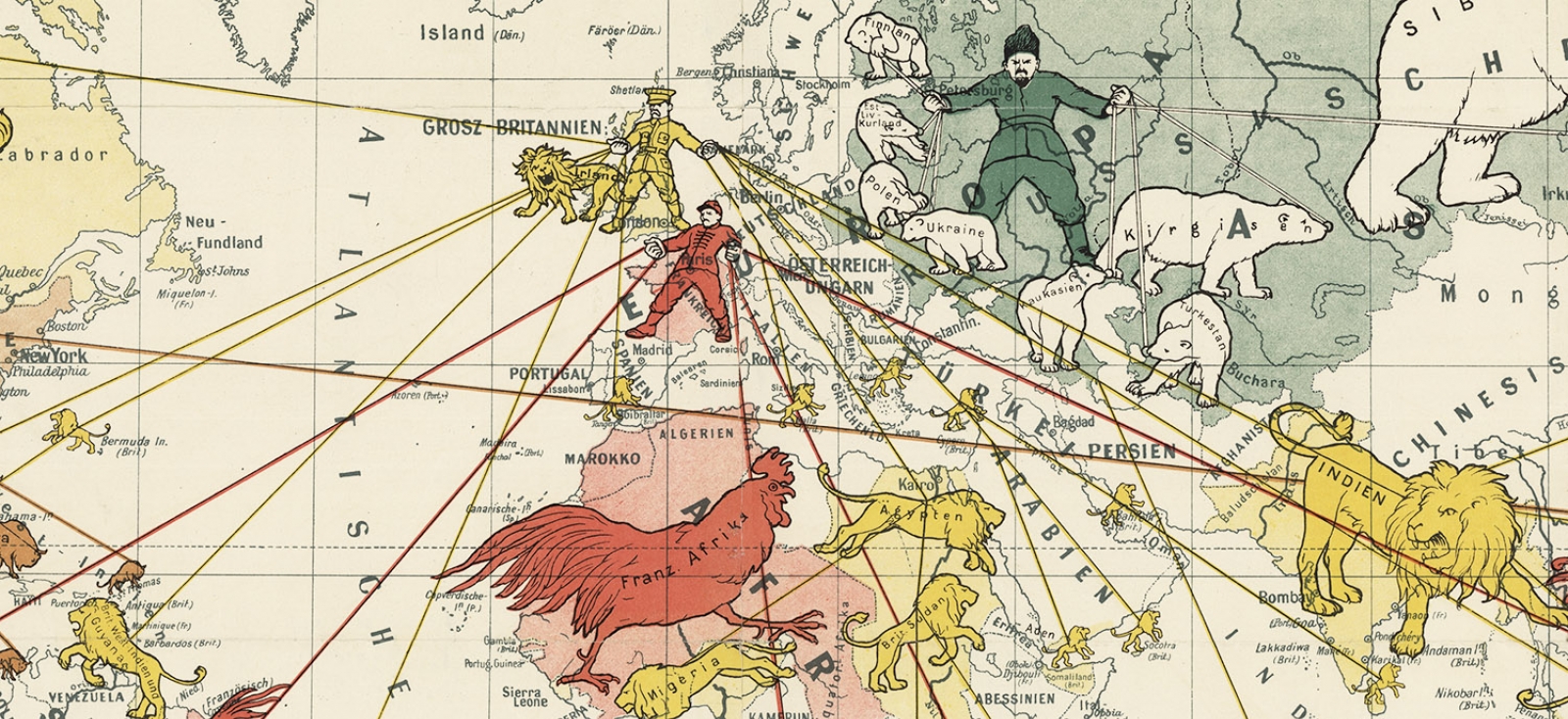 Thematic maps depict a particular theme or idea spatially. They became most common after the end of the 18th century, and they range in form and content from propaganda to urban planning to humor and satire.
The Map Collection maintains an extensive collection of thematic maps at the world, national, and local level from all periods.
Accessing These Materials
Although some of our thematic maps exist as sheet maps, many are found within atlases, particularly the national atlases published by many nations. You can find such items by searching HOLLIS.