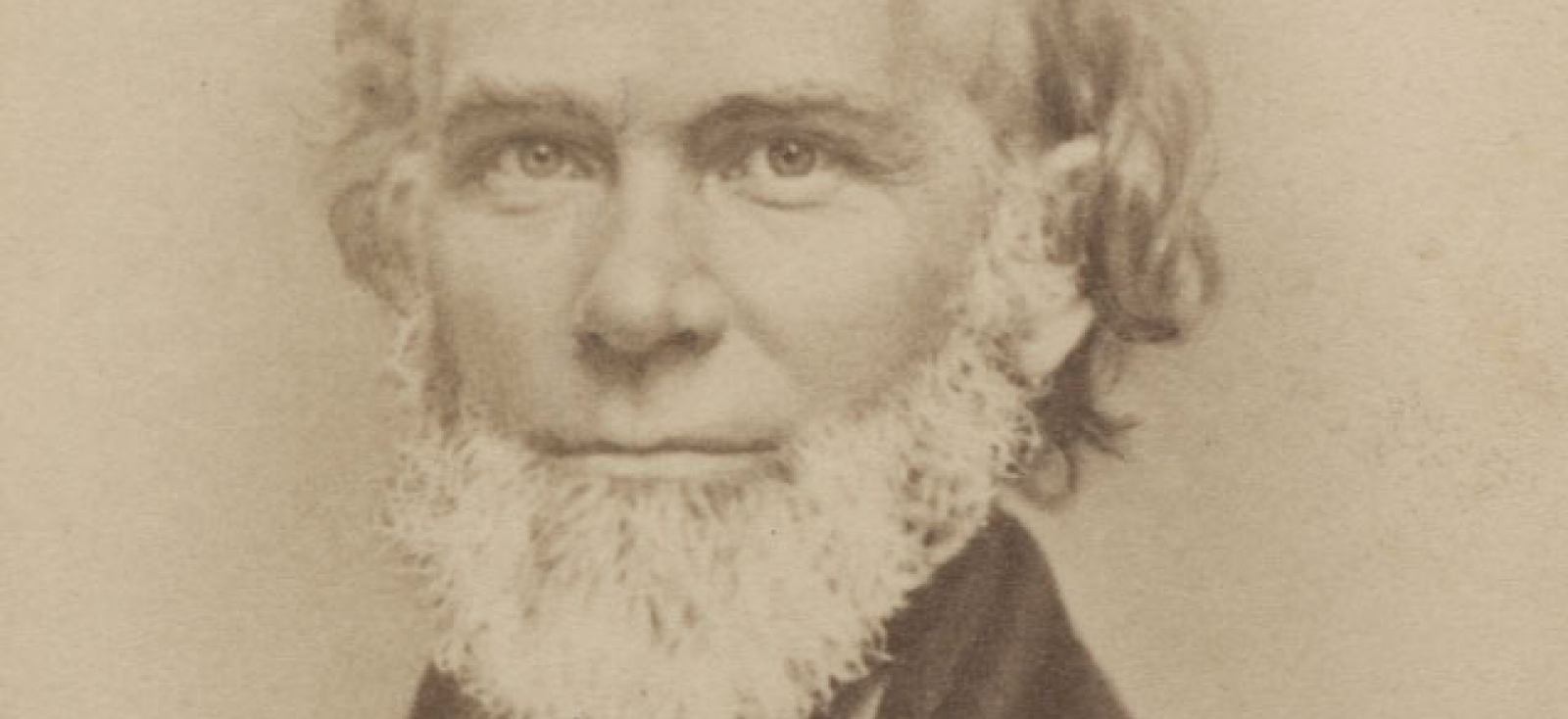 About Theodore Parker 
Theodore Parker (1810-1860) graduated from Harvard Divinity School in 1836 and was ordained to the West Roxbury, Massachusetts, Unitarian Church in 1837. He played a pivotal role in moving Unitarianism away from a Bible-centered faith, and in 1841, when he gave an ordination sermon entitled "A Discourse on the Transient and Permanent in Christianity," he emerged as a major figure in the Transcendentalist movement.
Following the sermon, Parker was barred from the majority of Unitarian pulpits because a majority of Unitarian lay people and clergy found his ideas to be non-Christian. He continued his speaking engagements and became more and more controversial. In 1845, his followers, known as Parker-ites, established the Twenty-Eighth Congregational Society (Boston) and Parker became pastor of the church until the end of his life.
Parker was a major figure in the abolitionist movement, leading the Boston opposition to the Fugitive Slave Act of 1850, and serving as minister-at-large to fugitive slaves in Boston. Parker was also a proponent of women's suffrage and delivered a well-known sermon, "On the Public Function of Woman," in 1853. He died in 1860 and was buried in Florence, Italy.
The majority of Theodore Parker Papers, spanning 1836-1862 has been digitized. Access the digitized material through the finding aid (bMS 101. Andover-Harvard Theological Library, Harvard Divinity School) or use the following links: 
Journals
Sermons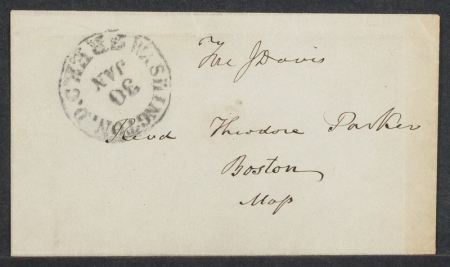 Letters
Additional Miscellaneous material,  Parker correspondence, Manuscript translation and Biographical material can be explored through Hollis for Archival Discovery.
Associated Manuscript Collections: 
Further Reading:
Accessing These Materials
All materials in AHTL's Special Collections are available for research to students, faculty, visiting scholars, and others with interest. Please contact Special Collections in advance of your visit to ensure access to collections stored offsite.
Contact the Special Collections for access to physical materials.
Parker, Theodore, 1810-1860. Papers, 1836-1862. bMS 101. Andover-Harvard Theological Library, Harvard Divinity School, Harvard University.