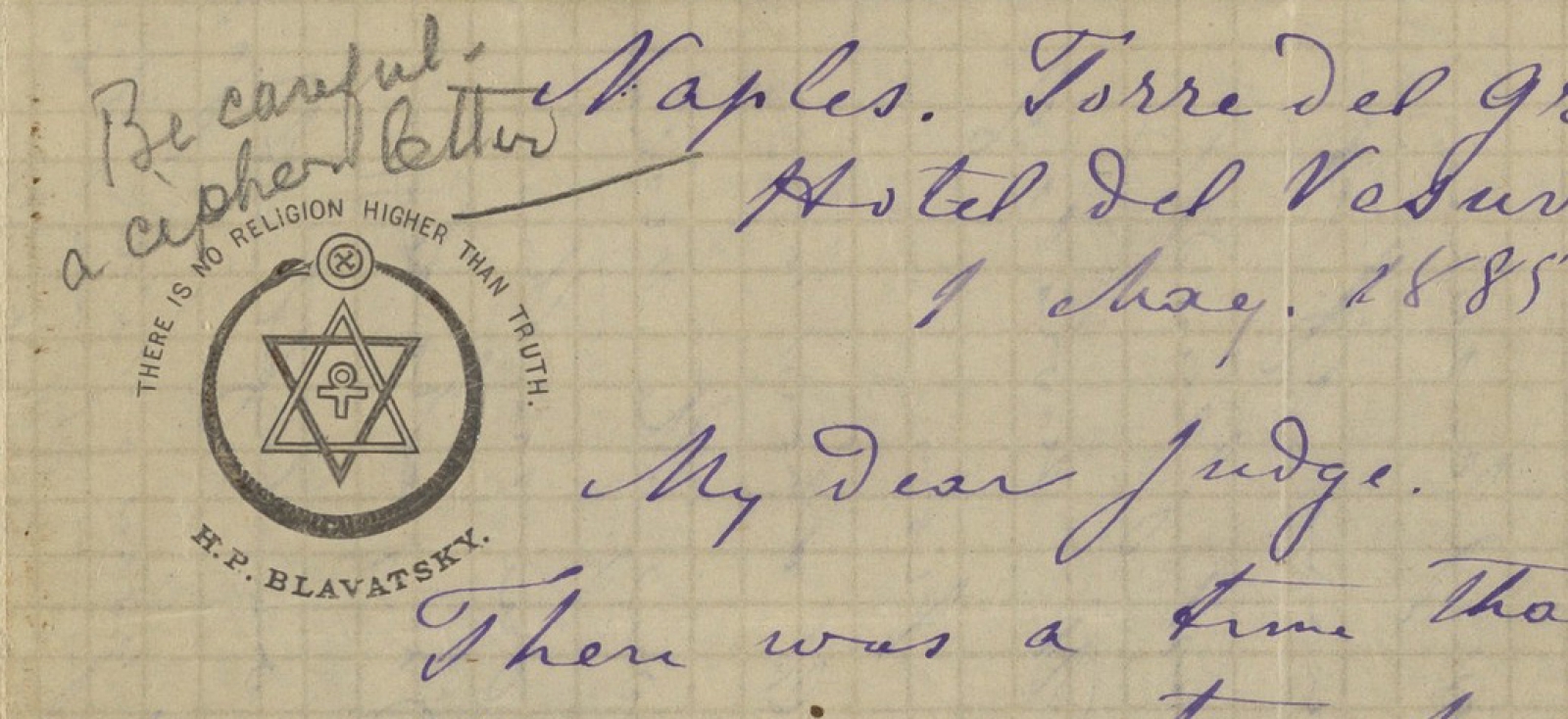 Helena Petrovna Blavatsky (1831-1891) was born in Russia and was one of the most influential writers in the occult world. In 1875, along with Henry Olcott and William Quan Judge, she founded the Theosophical Society to promote universal brotherhood, investigate laws of nature and latent human powers, and study comparative religion, philosophy, and science.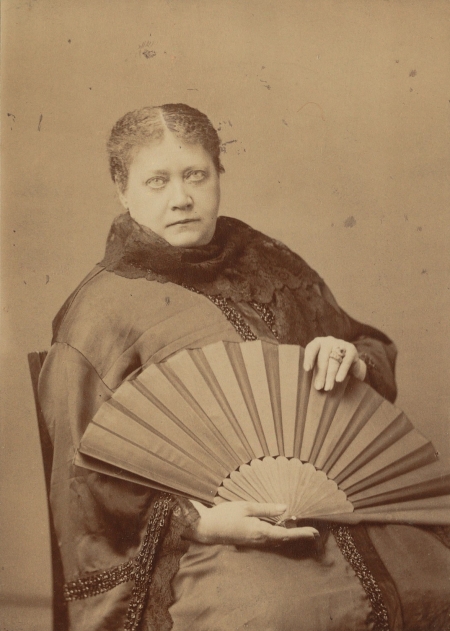 Blavatsky, H.P. (Helena Petrovna) Letters, 1885-1890
Madame Blavatsky, as she is known, studied the occult for nearly 25 years and claimed to be able to perform mental and physical feats such as levitation, clairvoyance, and telepathy. She wrote the primary text of the Theosophical Society, Isis Unveiled, in 1877. 
This collection includes correspondence between Madame Blavatsky and William Quan Judge, who was general secretary of the American Section of the Theosophical Society.
Background information about these letters was published in the October-January, 1992-1993, double issue of Theosophical History, and the letters themselves were transcribed and published in volumes 5-6, 1994-1996, of this publication. 
Skinner, J. Ralston Papers
James Ralston Skinner (1830-1893) was an attorney, freemason, and kabbalist from Cincinnati, Ohio. Ralston wrote A Key to the Hebrew-Egyptian Mystery in the Source of Measures (1875) and other books and pamphlets that were influential to early Theosophists.
His papers, 1863-1887, include six letters (1887) by Helena Petrovna Blavatsky and six (1871-1880) by James A. Garfield.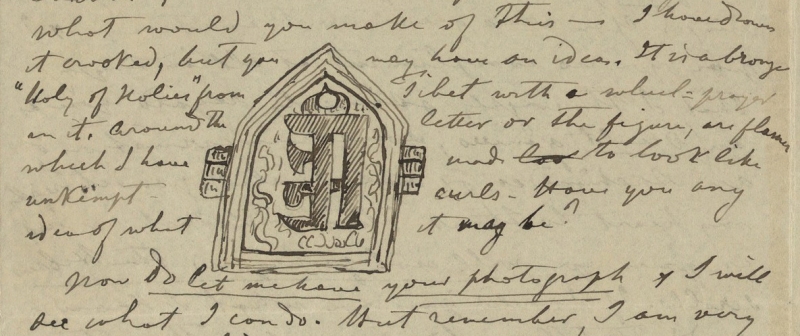 Rare Books on Theosophy
By Timothy Delong Jr., MDiv '20
Our collection features various books that contain inscriptions from important figures in the history of theosophy. Some of the books come from the personal collection of Ernest Temple (E.T.) Hargrove. Hargrove was born in 1870 in London and moved to New York to work as a journalist in 1892. He became acquainted with theosophy through August Nereheimer, whose daughter Hargrove married in 1899. He was William Quan Judge's personal secretary in the last year of Judge's life.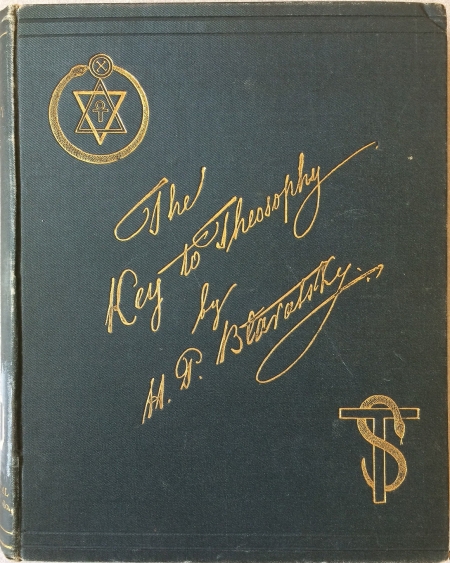 Following a series of schisms in the theosophical movement, in 1898 Hargrove broke away from Katherine Tingley's Universal Brotherhood and Theosophical Society to form the New York-based Theosophical Society in America. The society, the name of which was changed to Theosophical Society in 1908, enjoyed the company of many prominent theosophists including Archibald and Julia Keightley, Clement Action Griscom Jr. and his wife Genevieve (Cave), Charles and Vera Johnston, and Henry Bedinger Mitchell.
Hargrove passed away in 1939 and his theosophical society, which at one point had branches throughout North America and across the globe, disbanded in the 1940s. Some of his books in the collection include extensive annotations, presumably from Hargrove himself. A small portion include inscriptions to Hargrove from other theosophists such as H.P. Blavatsky and Henry Bedinger Mitchell.
The following examples are just a few of the books in the collection, all of which are cataloged in HOLLIS. Of particular interest is our copy of The Key to Theosophy. This edition of Helena Petrovna Blavatsky's work on Theosophy (which the author also refers to as the "Wisdom Religion" in her preface) bears the the symbols of the Theosophical Society on its cover. Our copy has a presentation inscription by H.P.B. herself.
Accessing These Materials
Harvard Divinity School Library special collections are available to students, faculty, visiting scholars, and other researchers with interest. Use HOLLIS Special Request to request reproductions or view materials in our secure reading room.