As education in the United States has evolved over the years, one consistent – and significant – factor has been anti-Black racism.
 
Centuries of slavery and oppression led to a dual school system in which Black Americans were systematically denied access to quality education. The landmark 1954 Supreme Court decision, Brown v. Board of Education, famously declared that "separate is not equal," but generations of Black Americans both before and after this decision were forced to defy laws and structural barriers to receive an education even close to equal.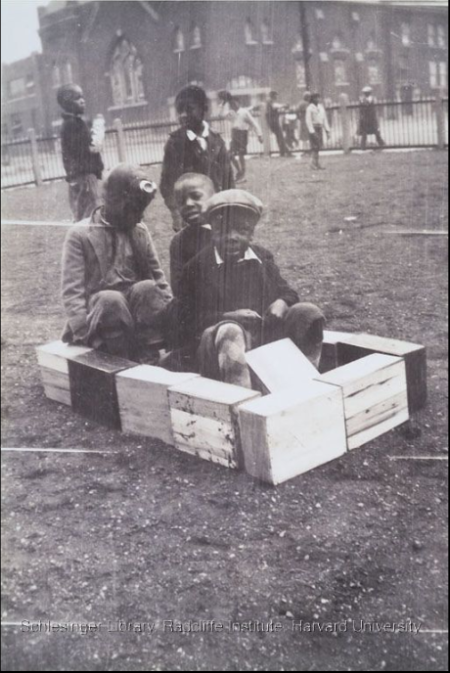 Between 1740 and 1867, anti-literacy laws in the United States prohibited enslaved, and sometimes free, Black Americans from learning to read or write. White elites viewed Black literacy as a threat to the institution of slavery – it facilitated escape, uprisings, and the sharing of information and ideas among enslaved people. Indeed, literacy undermined the false foundation slavery was built on: the intellectual inferiority and inhumanity of African-descended people.
 
The small percentage of enslaved people who became literate did so at great risk – those who were caught were often violently punished, sold, or even killed. Because of the danger, enslaved people had to be strategic and resourceful in learning to read and write. They attended secret informal schools taught by free Blacks at night, covertly learned from white enslavers' children, or found opportunities when enslavers were away.
 
Northern states were little better. Black education was generally viewed with suspicion and suppressed through legislation and threat of violence. For instance, when white schoolteacher Prudence Crandall opened a boarding school for Black girls in 1832 Connecticut, the state promptly passed a law requiring written permission from town officials for anyone seeking to teach Black students from other states. This empowered anti-Black racism on a local level and, facing escalating harassment and vandalism, Crandall closed the school after only two years.
 
After the Civil War, emancipated Black Americans who'd been denied educational access for centuries made learning a priority. They established schools at their own expense and advocated for universal public education. The development of Southern public schools for students of all races is indebted to Black voters and legislators of the Reconstruction era. Education was embraced as a safeguard of Black liberation, self-determination, and rights as citizens.  
Unfortunately, strides made during this era were cut short by racism and white supremacy.
Southern schoolhouses and teachers, regardless of race, were targets of racist violence. Between 1864 and 1876, over 630 southern Black schools were significantly damaged or destroyed. Black Americans who moved to Northern urban centers, meanwhile, were segregated by anti-Black laws, policies, and cultural practices that denied them equitable access to schools.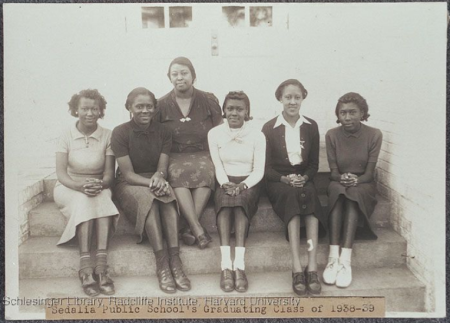 Across the country, state governments used their power to reinforce school segregation and to fund white schools at the expense of Black ones. Black students were left with dilapidated school buildings, fewer teachers and programs, and limited curriculum options. Facing these injustices, Black educators countered by receiving exceptional academic credentials to provide Black students with quality education.
 
Although Brown v. Board of Education ended legal segregation in public schools, it did not end racial inequality in education. Freedom of Choice plans, private school vouchers, and white flight into suburbs perpetuated segregation and further concentrated wealth and school resources into predominantly white areas. In addition, many federal rulings after the Brown decision dismantled desegregation policies and strategies, and public schools today remain highly segregated by race, ethnicity, and socioeconomic status.
 
Black students face an uphill battle against a system built on centuries of racism, divestment, and denied opportunities. Improved educational outcomes for Black students today can only be achieved by addressing these historic, race-based inequities.
Explore a curated sample of Harvard research and resources related to anti-Black racism in education below.
Citations for Section Overview
Anderson, James D. 2010. The Education of Blacks in the South, 1860-1935. Chapel Hill: The University of North Carolina Press. http://muse.jhu.edu/book/43951.
Ansalone, George. 2009. "Tracking, Schooling and the Equality of Educational Opportunity." Race, Gender & Class 16 (3/4): 174–84.
Caldera, Altheria. 2020. "Eradicating Anti-Black Racism in U.S. Schools: A Call-to-Action for School Leaders." Diversity, Social Justice, and the Educational Leader 4 (1). https://scholarworks.uttyler.edu/dsjel/vol4/iss1/3.
Dumas, Michael J. 2014. "Contesting White Accumulation in Seattle: Toward a Materialist Antiracist Analysis of School Desegregation." In The Pursuit of Racial and Ethnic Equality in American Public Schools. Michigan State University Press. https://doi.org/10.14321/j.ctt13x0p5t.24.
Dumas, Michael J. 2016. "Against the Dark: Antiblackness in Education Policy and Discourse." Theory Into Practice 55 (1): 11–19. https://doi.org/10.1080/00405841.2016.1116852.
Erickson, Ansley T., and Ernest Morrell. 2019. Educating Harlem: A Century of Schooling and Resistance in a Black Community. New York: Columbia University Press. https://doi.org/10.7312/eric18220.
Feagin, Joe R, and Bernice McNair Barnett. 2004. "Success and Failure: How Systemic Racism Trumped the Brown V. Board of Education Decision." UNIVERSITY OF ILLINOIS LAW REVIEW 2004 (5): 32.
Fenwick, Leslie T. 2022. Jim Crow's Pink Slip: The Untold Story of Black Principal and Teacher Leadership. Race and Education Series. Cambridge, MA: Harvard Education Press.
Givens, Jarvis R. 2021. Fugitive Pedagogy: Carter G. Woodson and the Art of Black Teaching. Cambridge, Massachusetts: Harvard University Press.
Perrillo, Jonna. 2012. Uncivil Rights: Teachers, Unions, and Race in the Battle for School Equity. Chicago: University of Chicago Press.
Rasmussen, Birgit Brander. 2010. "'Attended with Great Inconveniences': Slave Literacy and the 1740 South Carolina Negro Act." PMLA/Publications of the Modern Language Association of America 125 (1): 201–3. https://doi.org/10.1632/pmla.2010.125.1.201.
Rose, Deondra. 2022. "Race, Post-Reconstruction Politics, and the Birth of Federal Support for Black Colleges." Journal of Policy History 34 (1): 25–59. https://doi.org/10.1017/S0898030621000270.
Scribner, Campbell F. 2020. "Surveying the Destruction of African American Schoolhouses in the South, 1864–1876." Journal of the Civil War Era 10 (4): 469–94.
Span, Christopher M. 2015. "Post-Slavery? Post-Segregation? Post-Racial? A History of the Impact of Slavery, Segregation, and Racism on the Education of African Americans." Teachers College Record 117 (14): 53–74. https://doi.org/10.1177/016146811511701404.
Wasserman, Marni. 2014. Prudence Crandall's Legacy: The Fight for Equality in the 1830s, Dred Scott, and Brown V. Board of Education. Driftless Connecticut Series Books. Middletown, Connecticut: Wesleyan University Press.
Watkins, William H. 2001. The White Architects of Black Education: Ideology and Power in America, 1865-1954. Teaching for Social Justice Series. New York: Teachers College Press.
Williams, Heather Andrea. 2005. Self-Taught: African American Education in Slavery and Freedom. 1st ed. The John Hope Franklin Series in African American History and Culture Ser. Chapel Hill: University of North Carolina Press.
Citations for Images
Students and teachers in a Boston public school classroom, circa 1973 | Unidentified artist. Part of Ruth Batson Papers, 1919-2003. Folder: #2.10. Schlesinger Library on the History of Women in America, Radcliffe Institute MC590-2.11-25. http://id.lib.harvard.edu/images/olvwork491021/catalog
African-American school children playing outdoors, 1932-1933 | Unidentified artist. Part of Ethel Sturges Dummer Papers. Folder: "Professional" papers of ESD by topic: Education: Chicago Schools: Joint Committee on Education - composed of representatives of number of Chicago women's clubs "formed to arouse an intelligent interest in our public schools": Chicago Woman's Club: Miscellaneous material relating to Chicago schools. Educational organizations and schools outside of Chicago. RLG collection level record MHVW85-A165. Schlesinger Library on the History of Women in America, Radcliffe Institute MC590-2.11-25. http://id.lib.harvard.edu/via/olvgroup1004968/catalog
Group portrait of Sedalia Public School's graduating class of 1938-1939, circa 1938-1939 | Unidentified artist. Group portrait, outside, of graduating class, Sedalia Public School. Part of Charlotte Hawkins Brown Papers. Folder: Photographs: Students, events, buildings, n.d. Sedalia Public School, 1938-39, n.d. HOLLIS collection level record 000605309 . RLG collection level record MHVW85-A64. Schlesinger Library on the History of Women in America, Radcliffe Institute A146-69-9. http://id.lib.harvard.edu/via/olvwork20013567/catalog