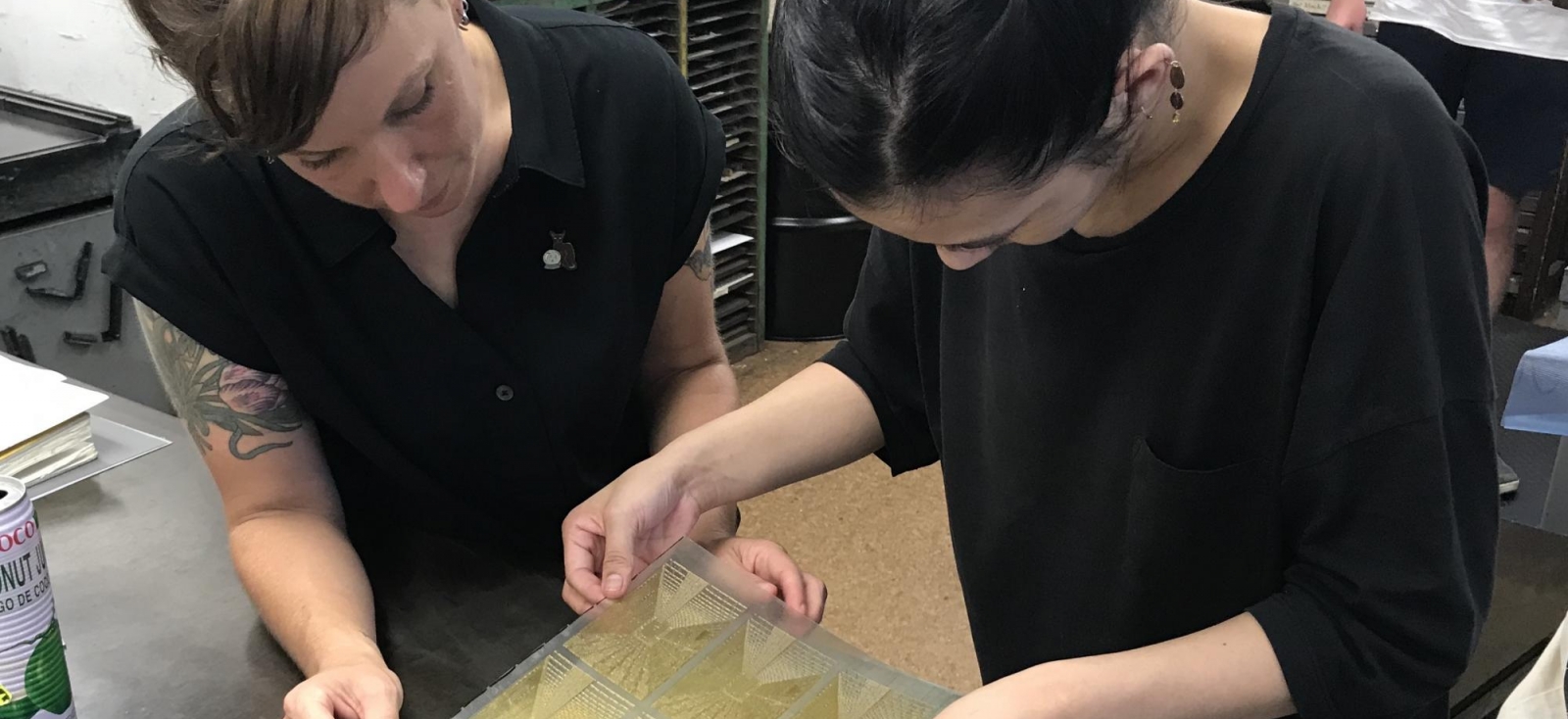 Q: Hi Nicole! Could you please share your concentration and year of graduation? 
Nicole: I am a VES [Visual and Environmental Studies] concentrator and will graduate in 2020.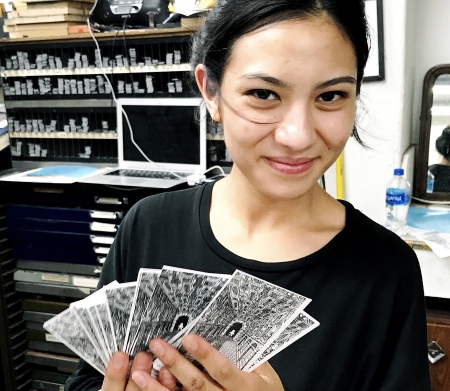 Q: What drew you to the Houghton Library SHARP Fellows program?
Nicole: I was first drawn to the program by a postcard I saw advertising it during a library visit for my freshman seminar on comics and graphic novels. The librarians and my professor had curated a display specifically for that class with a selection of rare and old comic books.
In addition to the expected superhero comics—which were interesting in their own right—I was surprised and delighted by the unexpected, hilarious, and bizarre underground comix from the '60s and '70s. They were so irreverent and provocative. I wanted to revisit them to continue unpacking their layers of meaning.
My roommate, Jensen, had studied the Ludlow-Santo Domingo Collection in Houghton Library the previous summer. From what she told me about the SHARP fellowship, it seemed like the perfect opportunity to further explore Houghton's comics collection. 
As an artist myself, I was also drawn to the fact that Fellows are allowed—and even encouraged—to make creative final projects. They aren't limited to one form or style for their research expression.
Q: How did the librarians help you find a topic for your project?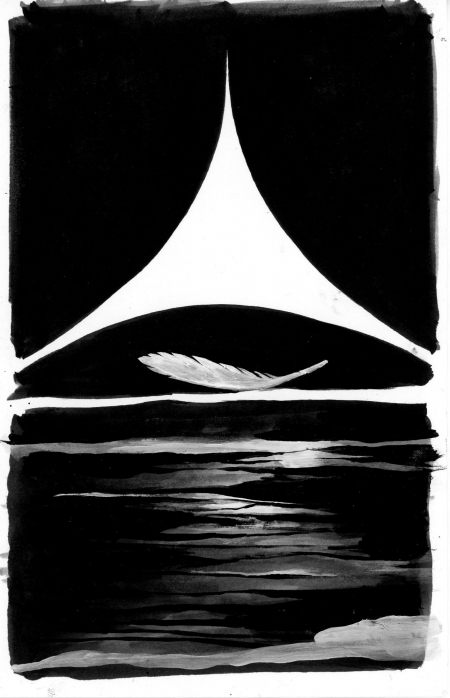 Nicole: During the application process, I was in contact with Emilie Hardman about my interest in Houghton's comics collection and potential avenues for research. She introduced me to their massive zine collection, which is still being catalogued. I didn't know what a zine was, but understood it to be similar to comics in its text/image interplay and self-published nature. She sent me a list of the titles and general info about the zines that were catalogued so far, and I was struck by the number of anarchist zines there were. I didn't know much about anarchy in general or realize that it was a thriving political contingent. 
I decided to propose a project on anarchy in zines, exploring the potential of form and aesthetic in promoting radical political philosophies. Due to the experimental nature of the program, I was allowed the time and space to continuously develop my research question while still keeping in mind the final material product. 
Q: Can you please describe your project?
Nicole: My research on anarchy in zines led me to question the limitations and consequences of mass media and popular culture, as well as the political potential of non-capitalist print media. 
In searching for secondary sources supporting the intuition I was building from the zines, I found the Frankfurt School and its theories on the culture industry. I was particularly interested in the psychological impact of media brainwashing and how it can manipulate our sense of freedom, autonomy, and purpose. I became increasingly aware (and paranoid) of the deep extent to which our Harvard community is saturated in un-fulfilling consumer-oriented values. Things we accept as natural and "normal" became strange and discomforting for me, such as the mindlessness, repression, and alienation we so often ignore in the mundane tasks in our lives.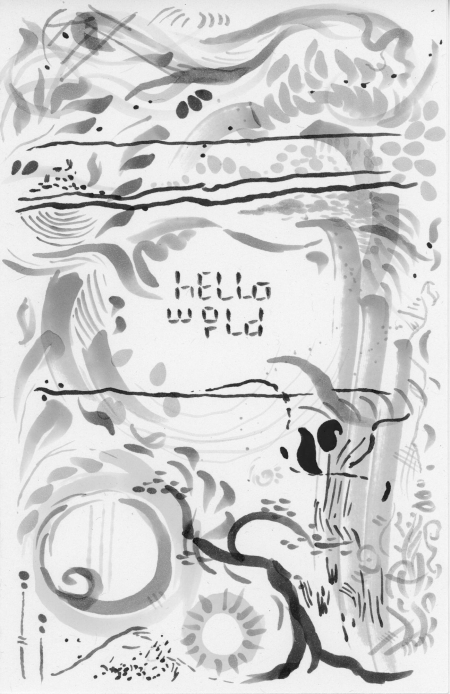 I also considered the capitalist products we use to escape ourselves—from TV and social media to sugar and alcohol. I began to record (alongside my more theoretical research) snapshots of everyday life which evoke anxiety and doubts about our daily lives when viewed through a disorienting lens of "cute" horror. 
Separately, our Houghton research cohort had been developing an interest in astrology, tarot, witchcraft, and the occult. I remember the distinct moment when I realized that the form I needed for my academic work was in tarot cards. I think of tarot cards like Jungian archetypes, which can be used as a game: people project connections to their lives and find meaning in them.  
I organized the snapshots into a progression of archetypes of vaguely familiar situations that feel like dream memories or deja vu. My rendition included only the major arcana, which describes the soul's journey through three realms of seven cards. The three realms of my deck are capitalist illusion, increasing consciousness/anxiety, and the unconscious.
I'm currently writing the accompanying booklet describing what the cards are, how to use them, and the theory and research behind their conception. 
Q: What was it like making your tarot cards on the letterpress?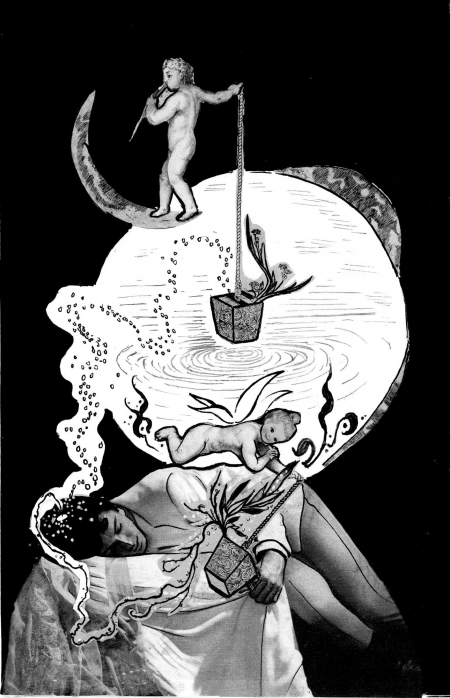 Nicole: It was so fun making the cards on the letterpress! The focus on developing craft and self-publishing was very exciting and empowering, like we were cutting out the middleman. We had our Illustrator files 3D printed onto a plastic sheet that we stuck on a block and ran through the letterpress to make multiple copies. The resulting cards were handmade and imperfect, yet held their own importance and appeal.
Q: What's your favorite memory of the program? 
Nicole: My favorite memory of the program was at the end when we were all reflecting on the discoveries we had made along the ten-week journey. I learned so much about my thinking and making process, as well as that of my fellow cohort members. Our cohort had become so close and I am so grateful for their mentorship and belief in me that my ideas are valid and worthy of pursuit, even if they don't foresee a specific or profitable final product.