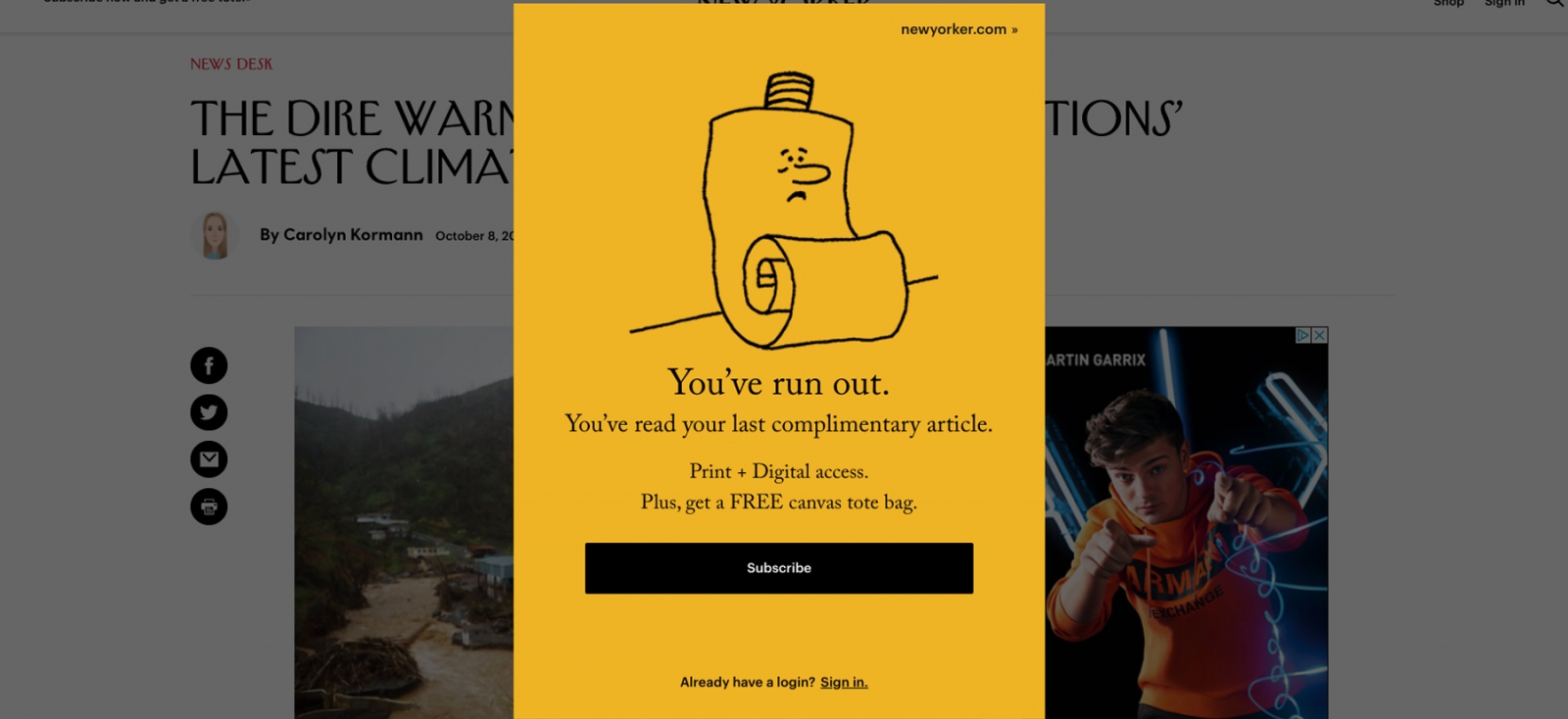 When a website wants you to pay money before you can read something — "You have 0 free articles left this month" "Rent or buy article" "Already a subscriber? Sign in here"— it's time to check Harvard Library.
The library has already paid for your access to millions of pages of online content, from the New Yorker to the Oxford English Dictionary to the journal Nature: Chemical Biology. All you have to do is to connect the site to your Harvard Key.
The library offers four different ways to quickly and easily check if you have access. Each one has features that you may find helpful at different times. Most people mix and match at least two. Find the one that's right for you.
Google Scholar Library Links
Connect Google Scholar to Harvard to see "Try Harvard Library" links in your results, which take you to the best bet for Harvard Key access
Check Harvard Library Bookmark
Works on any browser, including your phone
Reloads the page you're on via Harvard Key
You're in control: click the bookmark when you want to check for access
Lean Library
Works in Chrome, Firefox, Edge, Safari and Opera
Checks every website you visit and reloads via Harvard Key automatically
No action required: Lean Library is always working in the background
May sign you out of a personal subscriber account
Not sure where to start? Give Google Scholar and the Bookmark a shot. If you decide you want a more automated experience or additional features, add Lean Library.
And if one of the tools fails, don't give up! Try searching in HOLLIS, and if that doesn't work, Ask a Librarian for help finding a what you need. We may have access via a different source. If not, we have many ways to get you a copy of something you need.
---
Odile Harter is a research and pedagogy librarian. Her subject area is literature, and she's a liaison librarian for the departments of English, Comp Lit, and Romance Languages.