May is Mental Health Awareness Month, and we're kicking it off by highlighting some of the ways you can use our libraries to de-stress, lift your mood, and have fun. 
It can be hard to find time to read for pleasure, but sometimes your brain needs a break! Harvard affiliates can head to the Henry Weston Farnsworth Room on the third floor of Lamont Library to find our collections of leisure reading — including mysteries, science fiction, comics, and literary bestsellers.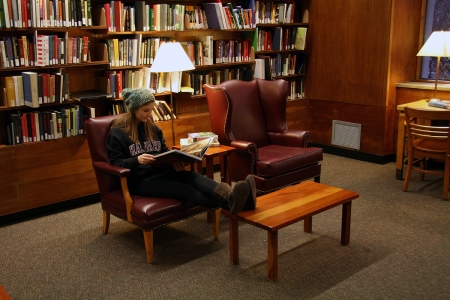 A gift from the family of Henry Weston Farnsworth (A.B. 1912), the Farnsworth Room was the first extracurricular reading collection at an American college or university when it opened in 1916. The books on its shelves were designed to be those "such as any undergraduate might have bought."
A century later, it's not just undergraduates who will enjoy the books held here. Interested in bestselling memoirs like Michelle Obama's Becoming or science fiction classics like Dune? Visit the Farnsworth Room — your brain will thank you.
With so much of school and work online now, sometimes we forget that technology can be a fun stress-reliever, too. With technology loans through the library, you can play around with a VR headset or capture video using a GoPro — without paying hundreds of dollars.
From iPads and laptops to Oculus Quest headsets, tech loans are available to Harvard affiliates through three Harvard libraries. If you're less into gaming and more into music, there's even a portable PA system available on loan.
Browse the options from Lamont Library, Cabot Library, and Wolbach Library on HOLLIS, and then head in to pick up your gear and take it for a test drive.
If you're looking for a quick read to spark creativity or boost your mood, check out the Short Story Dispenser at Countway Library. The kiosk on the first floor of Countway provides free literature at the push of a button.
The short stories and poems for the dispenser — all one-minute, three-minute, or five-minute reads — come from both classic and modern authors. They're printed on eco-friendly paper, and they are yours to keep!
Movies can be great for relieving stress or releasing emotion. And going to the movies is a good way to be intentional about making space to do these things — so head to a screening at the Harvard Film Archive.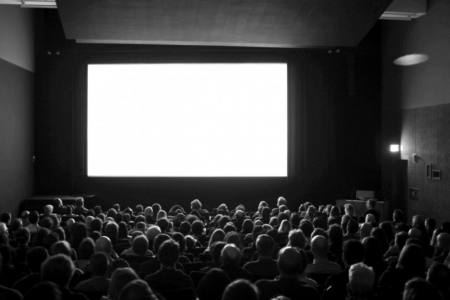 The HFA is one of the largest and most significant university-based motion picture collections in the United States and holds 40,000 audio-visual items from almost every period in film history. That's quite a selection of films, and after almost two years closed due to the pandemic, the HFA just started regular screenings again.
Visit the Carpenter Center Fridays-Mondays to see screenings, free for Harvard affiliates. You can also check out the HFA website for online collections related to film to browse on your own time.
Maybe getting immersed in a movie or play is your favorite form of self-care but visiting a theater in person is intimidating. Good thing Harvard Library offers free access to more than 40 streaming sites!
Medici.tv offers classical music concerts live and on-demand, Kanopy has classic and independent films, and Alexander Street has professionally-recorded Broadway productions and productions by the Royal Shakespeare Company.
None of these up your alley? Check out the full list of streaming services you have access to as a Harvard affiliate. Whether you want something relaxing or stimulating, the variety here means you should be able to find it.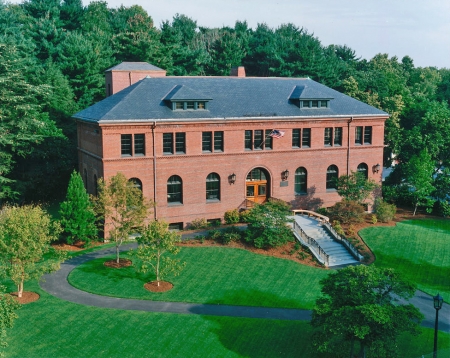 Technology is wonderful, but we also need to take breaks from screen time, especially these days. It's well documented that spending time in nature can improve emotional wellbeing, and Harvard actually has an outdoor 'library' you can visit, filled with living collections.
The Arnold Arboretum is a 281-acre landscape in Jamaica Plain, open every day and free for all to explore. The Arboretum has more than 15,000 plants in its living collections, so you might not have time to visit them all in person. But you can supplement your visit by checking out the Horticultural Library and Archives, which hold thousands of photos of the Arboretum's collections through the years.
__
By Liz Hoveland '22, Harvard Library Communications Social Media Intern