May-Crane Fellowships are designed to encourage undergraduate engagement with Harvard Library and to help advance the careers of graduate students. Fellows partner with librarian and archivist mentors to work on projects in a range of areas, from collections to preservation to research, teaching and learning.
Historic Dataset Pilot Research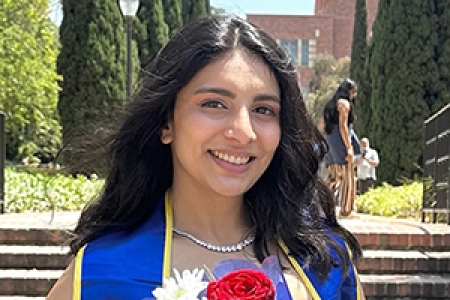 Hinal Jajal, Graduate School of Arts & Sciences, Class of 2023 (data science)
Discovery and Access
Library mentor: Suzanne Wones
To support digital scholarship at Harvard, Hinal worked under the mentorship of Suzanne Wones to create computational datasets from historic digital collections. The pilot initiative extracted numeric data tables from eight volumes in the Chinese Maritime Trade collection: Returns of trade at the port, Shanghai annual returns of foreign trade, Trade statistics of the treaty ports, and Annual trade report and returns 1924-1928. During the fellowship, Hinal experimented with the datasets and developed research questions that could be answered using the extracted data and to increase their discoverability and usability by scholars. While the data is already available in Harvard Dataverse in a variety of formats, Hinal's findings resulted in recommendations for how best to categorize and describe the use of each dataset, which will help scholars better understand how flexible and malleable the datasets are for their research needs.
Documenting and Exploring Rare Atlases
Rachel Beard, Harvard College, Class of 2025 (history and literature & archaeology)
Harvard Map Collection
Library Mentors: Bonnie Burns, Marc McGee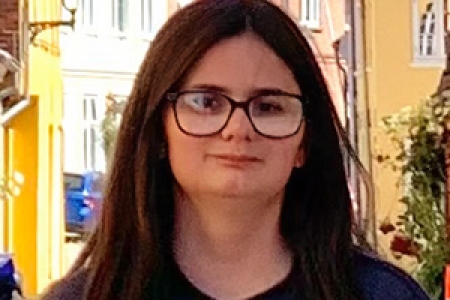 This project originally tasked Rachel to inventory map plates for 10 of the Collection's most significant and rare atlases that have not been digitized. The goal of the project was to identify missing plates and document the current state of the atlas, and to improve discoverability of the atlases' contents. Rachel inventoried over four dozen of the Map Collection's most significant and rare atlases, increasing overall understanding of the collection and identifying maps that need conservation work for continued use. Rachel's findings will be used to update the atlases' HOLLIS records, enhancing discoverability by scholars around the world. During the fellowship, she also explored a particular topic of interest within the Collection, and created a StoryMap to document her findings.  
Transliteration Tools for Arabic and Persian Languages
Antara Bhattacharya, Harvard College, Class of 2025 (linguistics & computer science) and David Alan Hannan, PhD candidate (ancient near eastern studies & Hebrew bible)
Services for Academic Programs (SAP) & Middle East, Asia and Africa Division (MEAAD)
Library mentor: Sarah DeMott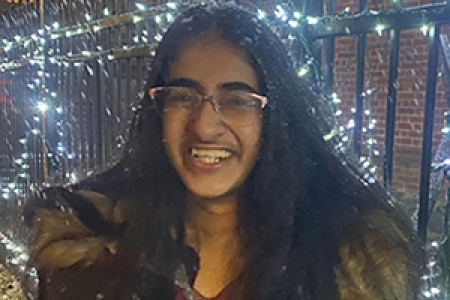 A fundamental obstacle for researchers when looking for materials written in Arabic or Persian language in Harvard Library's HOLLIS catalog is learning to use the Library of Congress's transliteration system. Researchers often share frustrating experiences of trying multiple variations of the spelling of a title or author before the catalogue reveals the item within Harvard's collection as if there exists a hidden algorithm. Due to the breadth of this work, two fellows were awarded this project and worked on creating a search-aid for Arabic and Persian transliteration that corresponds to Harvard's MEAAD collections. The search-aid includes references to the Library of Congress' romanization tables as well as common tips that are often not intuitive when simultaneously translating and transliterating.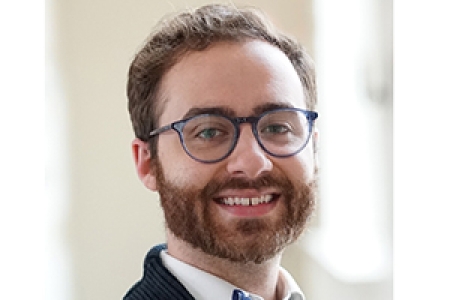 In addition to the search-aid, the fellows created a bookmark with quick tips on searching for non-English resources, and conducted individual, complementary projects. Antara created an information literacy plan to further support researchers' orientation to working in Middle East and Near East languages, like transliteration protocol for HOLLIS catalog searches. David updated the MEAAD website with detailed instructions for how to Romanize Hebrew, expanding the overall impact of this project beyond Arabic and Persian language transliteration resources.
Expanding Geospatial Access
Vivian Nha Nguyen, Harvard College, Class of 2024 (applied mathematics & government) and Dhruv Chugh, Harvard College, Class of 2024 (art, film and visual studies)
Harvard Map Collection
Library mentor: Belle Lipton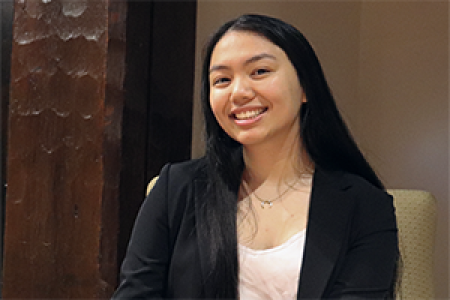 The Harvard Map Collection stewards and provides access to over 11,000 digital datasets via the Harvard Geospatial Library. While these materials are available in a traditional data portal environment where one searches and facets results, it can be intimidating to first-time users of the collections, or those new to geospatial formats to make sense of what's available. With such a vast collection, this project was awarded to two fellows. Vivian focused on the overlap of spatial coverage versus format type categorization of data within the collection. Using Google's geocoding API, she filled in missing descriptions to better match the spatial coverage and format type metadata to better enhance user search results regardless of how they search for information. Dhruv focused on clustering data by subject and then by thematic clustering. This took an original list of 250+ subjects into a manageable list of 24 research areas and then 8 application-based meta categories that reflect discipline-specific needs of researchers.