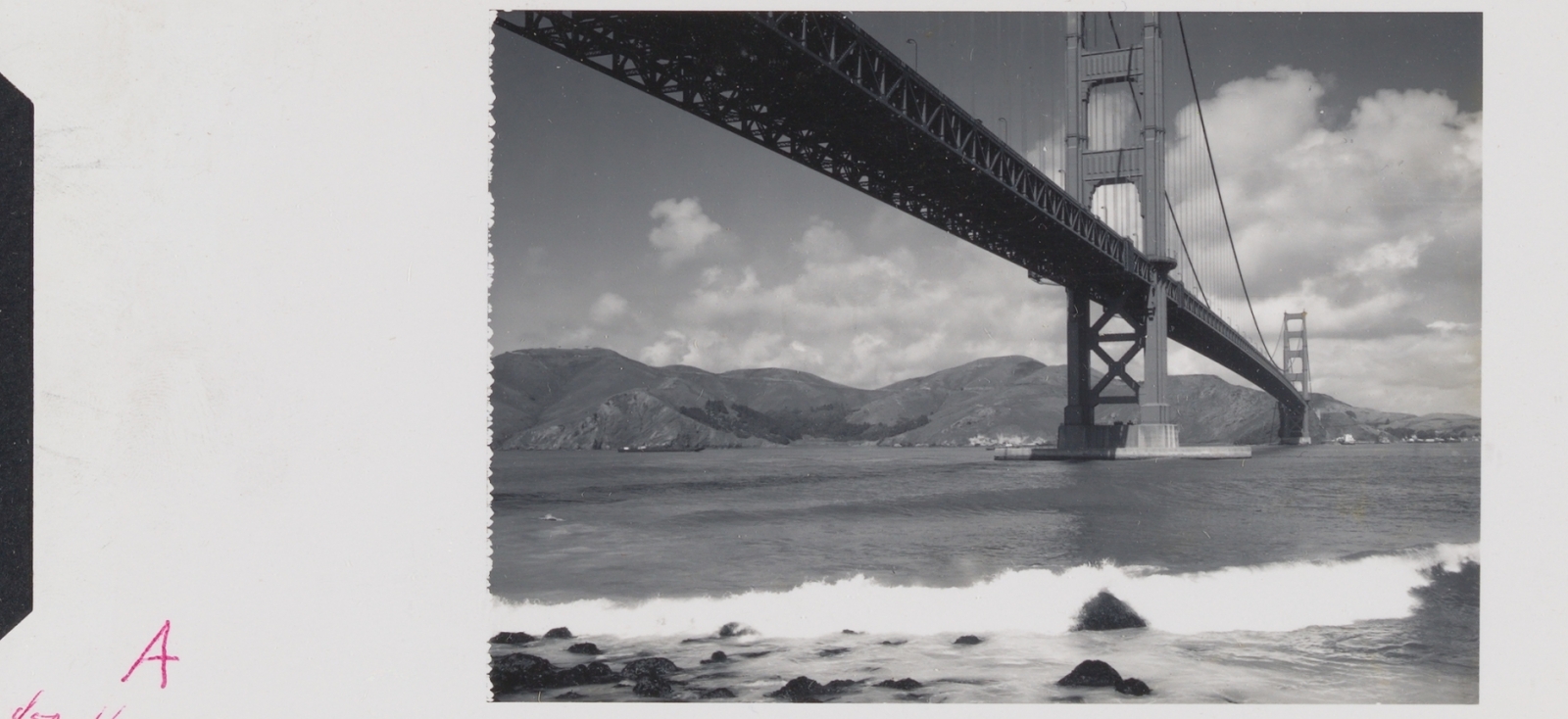 Best known for his sweeping panoramas of the Western United States, photographer Ansel Adams (1902-1984) also had a thriving career as a corporate consultant. This collection includes the test photographs and memos he created working with Polaroid Corporation, the 20th century electronics company known for its pioneering photographic technologies.
Adams's relationship with Polaroid began when he met the company's founder Edwin Land in 1948. Impressed by Land's work on photographic technologies, especially his vision for a "one step" camera — in which the traditional labor of darkroom photography would be done inside the camera itself — Adams proposed that he test Polaroid products. He believed that the company needed to include practicing photographers in their research and development process.
This initial meeting led to a relationship that lasted up until Adams's death in 1984. Baker Library Special Collection holds the nearly forty-year correspondence between Ansel Adams and the Polaroid Corporation, including Adam's memoranda and test photographs in the Polaroid Corporation records, series IV: Photographs and correspondence of Polaroid consultant photographer Ansel Adams.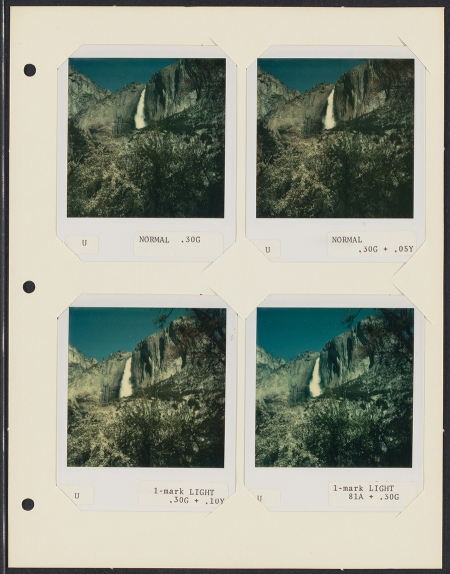 As Polaroid sent products to his studio in Carmel, California, Adams systematically tested the films and cameras and sent stacks of test photographs back to headquarters in Cambridge, Massachusetts. Along with the photos, Adams sent memos in which he recorded exposure details about the test photographs and a description of their subject matter along with additional commentary. He developed a practice of taking sequences of test photographs of the same subject or view with slight variations, such as in the aperture setting, developing time, or use of a filter, recording all of these details on the test photograph as well as in the letters.
The bulk of Adams's correspondence, especially in the 1950s and 60s, was with Land and Meroë Morse, who studied art history with Land's colleague and friend Clarence Kennedy at Smith College and rose to become manager of the Black and White Research Lab at Polaroid.
During the course of his consultancy, Adams tested every major camera and film Polaroid produced, from the early Model 95 to the color SX-70. Beyond his contributions to the technology, Adams acted as a spokesperson for Polaroid, encouraging his artist colleagues to try Polaroid products. He also advised Polaroid to hire more artists to act as consultants and advised the company to start an art collection, which he helped to grow.
Documenting the extent of Adams's longstanding relationship with Polaroid, the collection also traces major developments in photography, art, and technology in the years following World War II and into the Cold War era.
Accessing These Materials
All materials are available for use in Baker Library's de Gaspé Beaubien Reading Room. 
A majority of Adams' test photographs and memoranda have been digitized and made available online for research and study. Original Ansel Adams prints are not available for high-resolution download. Please contact specialcollectionsref@hbs.edu for additional information regarding access and reproductions.
Contact
Baker Library Special Collections