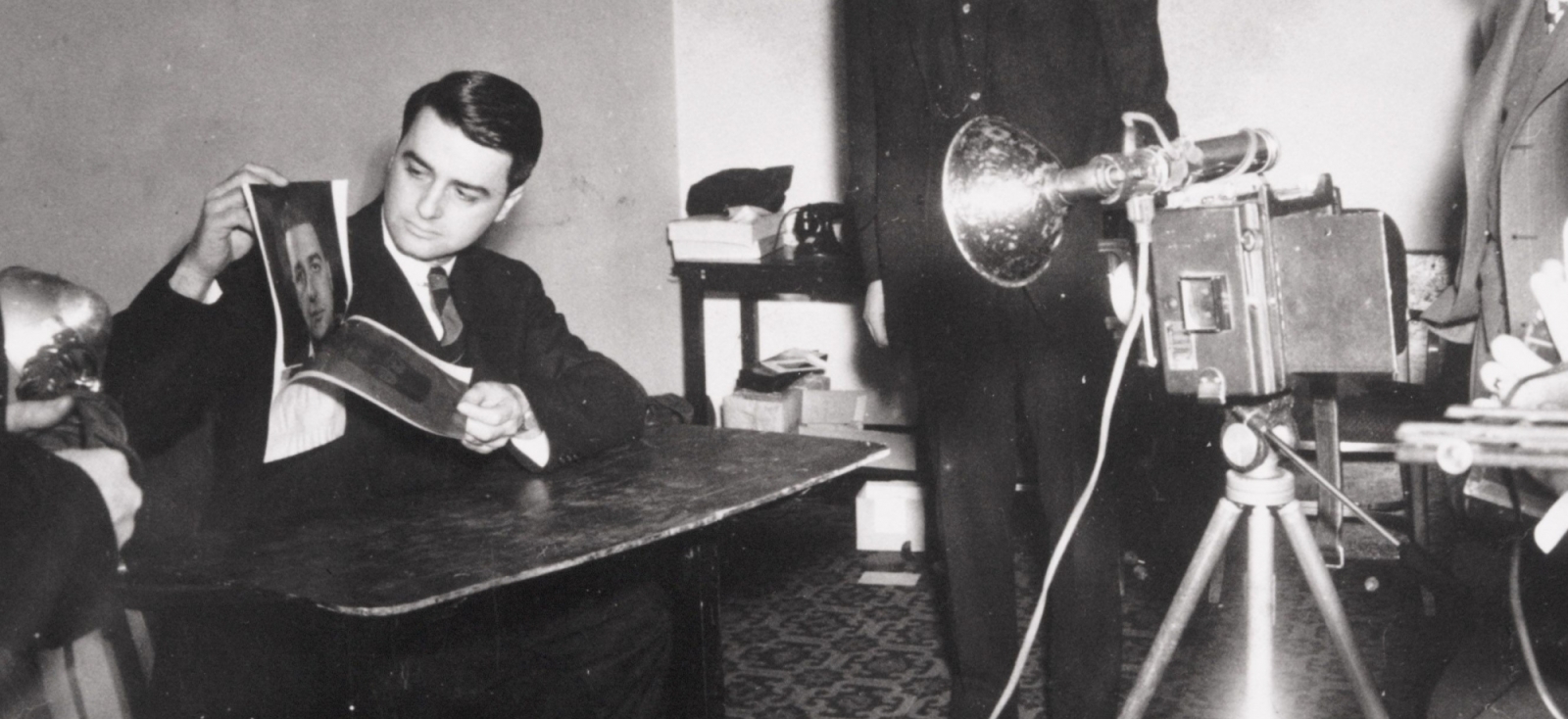 Polaroid Corporation was among the most creative and technologically innovative companies of the twentieth century. From the company's start, founder Edwin H. Land fostered invention and creativity within the culture of a small, science-based research and manufacturing company.
The records of the Polaroid Corporation records span nearly 3500 linear feet of material related to the company's operations prior to its inception to after its bankruptcy trial ended in the mid-2010s.
The beginnings of the Polaroid Corporation can be traced to Land's breakthrough research on polarizers. In 1933, Land received his first of more than 500 patents for "Polarizing Refracting Bodies." Demand for the product grew quickly and in 1937 his early company Land-Wheelwright Laboratories was reincorporated as the Polaroid Corporation. Following the outbreak of World War II, the company's activities were largely directed to invention, development, and manufacture of war products, materials, and devices. In addition to Polaroid Day Glasses and Polarscreen Camera filters, uses for Polaroid polarized materials included glare-free lamps, airplane windows, 3-D motion picture film, and the subsequent breakthrough with instant photography in 1947.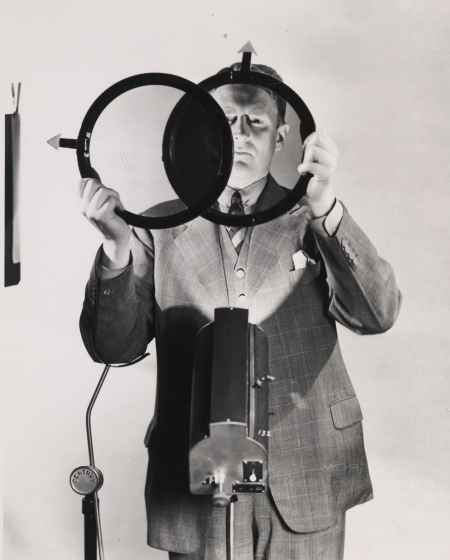 Soon after the camera release, Polaroid began engaging fine arts photographers as freelance consultants to the company. The consultant photographers were involved in the intensive research and development process behind Polaroid's instant photography products. They tested film and cameras and provided technical as well as aesthetic feedback on the materials. Their ability to judge the creative potential of the material complimented the scientific and engineering ingenuity of the Polaroid labs. 
For over 50 years, the company continued its research and experimentation, developing innovative new products. In 2001, Polaroid filed for bankruptcy protection and the brand name continues to be used to license and market various electronics.
Our collection features correspondence and memos, patents, human resource records, marketing materials, research and development documentation, test photographs, audiovisual materials, and annual reports. The material encompasses all aspects of the company's history and has been broken down into the operational units of the company. These operational units include administrative, legal and patent, research and development, photographs, corporate archives, audiovisual, and consultant photographers.
Materials include:
For more information, see Baker Library's exhibit At the Intersection of Science and Art: Edwin H. Land & the Polaroid Corporation. 
Accessing These Materials
All materials are available for use in Baker Library's de Gaspé Beaubien Reading Room. 
Due to the large physical size of the Polaroid Corporation records, they have been grouped into series and an individual finding aid created for each. Each series has been assigned a roman numeral which is found in the series title and precedes all container identifiers. The order of the series does not reflect the original arrangement of the entire collection.
Researchers should take care to note the full item number when requesting or citing Polaroid Corporation collection materials.
Contact
Baker Library Special Collections