The Fine Arts Library holds the collection of Stephen Lee Taller devoted to the American artist Ben Shahn (1898–1969).
Dr. Taller was a friend of Ezra Shahn, Ben's oldest son. The archive contains thousands of items related to the artist's work, including: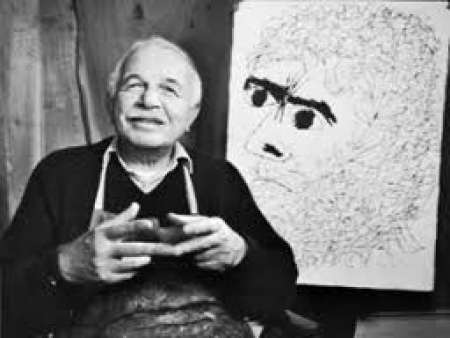 books written by and illustrated by Ben Shahn
magazines in which his work was featured
exhibition and auction sales catalogs
commercial work such as book jackets, record jackets, and advertisements
interview transcripts
newspaper clippings
An image inventory in the collection attempts to record every known work by the artist.
A separate portion of the Taller Archive held by the Harvard Art Museums includes drawings and graphic work. The Museums also hold Shahn's entire archive of photographic negatives. All of those works may be viewed in the Museums' collections database.
Accessing These Materials
The Fine Arts Library's portion of the Ben Shahn Archive is available to researchers by appointment.