| | |
| --- | --- |
| Special Collections | Closed |
| Digital Images and Slides Collection (DISC) | Closed |
Features
Couches / arm chairs
Public computers
Group tables
Private desks
Quiet study areas
Tech loan
Couches / arm chairs
Public computers
Group tables
Private desks
Quiet study areas
Tech loan
Printers
Copiers
Scanners
Visit
The Fine Arts Library is open to all Harvard ID holders and those with a Harvard Library Special Borrower Card.
Special Borrower Cards can be obtained by visiting the Privileges Office located in Widener Library.
An accessible entrance is available at the back of the Littauer building on ground level. Enter and take the elevator to the first floor and follow signs to the library. 
---
---
---
We're in the process of moving all of our content to our new website. For now, you can still browse events on our earlier website. 
---
The Fine Arts Library is the primary resource for the study of the history of art and architecture and related subjects at Harvard University.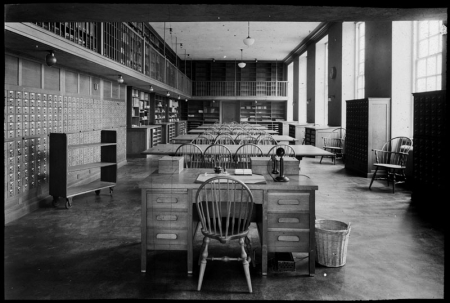 Since the founding of the Fogg Art Museum in 1895, the library has served the needs of teaching faculty, art museum staff, undergraduate and graduate students, researchers, and historians.
The history of the library is intertwined with Harvard's role in the development of academic programs in art and architectural history and museum studies. With the 1874 appointment of Charles Eliot Norton, Harvard became the first university in the United States to institute a professorship in art history.
In 1927, Harvard dedicated a new Fogg Museum building, which was designed to display art in a setting together with classrooms, conservation labs, painting studios, and a research library.
In 1962, Widener Library's arts-related holdings were transferred to an expanded library space within the Fogg Museum. At this time, the Fogg Museum Library became a part of the Harvard College Library and was given its current name, the Fine Arts Library.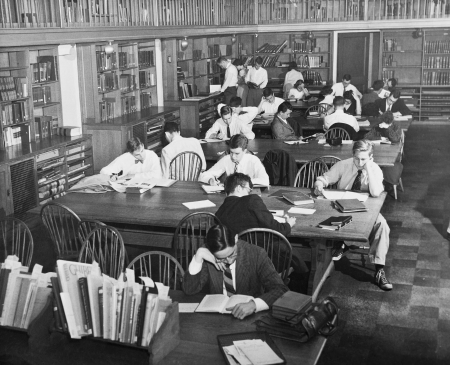 The newly combined collection formed one of the largest art research collections in the United States, serving as a model for other institutions for building their art libraries.
Other notable milestones for the Fine Arts Library include:
1978: The Rübel Asiatic Research Collection [add link] of the Oriental Department was added to the collection
1979: The library became one of two documentation centers of the Aga Khan Program for Islamic Architecture [add link], located at both Harvard and MIT
1991: The library expanded into the Werner Otto Hall addition on the east side of the Fogg Museum building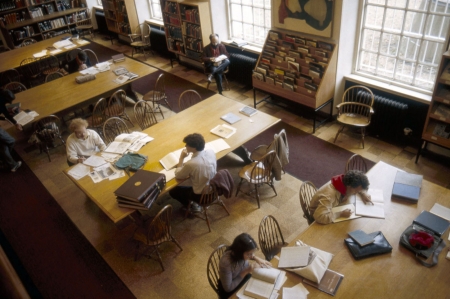 1999: Harvard's VIA (Visual Information Access) public image catalog was launched, and the Fine Arts Library began providing digital images to faculty for teaching
2009: During an extensive renovation of the Fogg Museum building, the Fine Arts Library moved to two locations: Littauer Center for the general and special collections and the Sackler building for the Digital Images and Slides Collection.
2017-Present: During a renovation of the Sackler building, the Digital Images and Slides Collection moved temporarily into the Lamont Library
Since its beginnings as a museum library more than 120 years ago, the Fine Arts Library has developed its collections and services for a growing community of users in fields across the academic spectrum.