Popular in the 1840s and 1850s, the daguerreotype process involved treating a silver-coated copper plate with light-sensitive chemicals, exposing it in a camera, and developing it with a mercury vapor. The result is an exquisitely detailed image.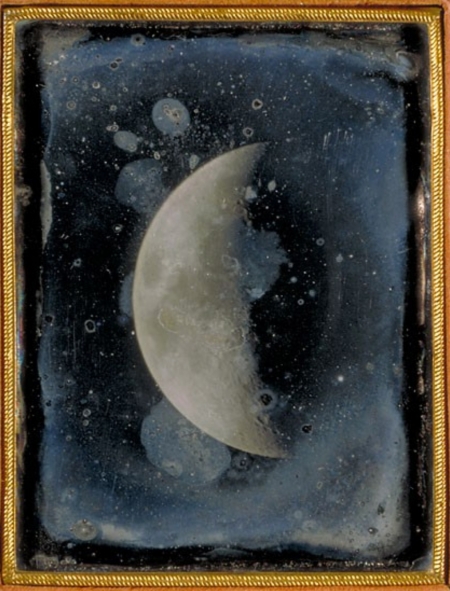 The collections represent the work of pioneering daguerreotypists Mathew Brady, Albert Sands Southworth and Josiah Johnson Hawes, John Adams Whipple, and others. Portraits, which constitute the majority of the plates, include Horatio Alger, Ralph Waldo Emerson, Henry James, Jenny Lind, Harriet Beecher Stowe, and James McNeill Whistler. The portraits in the collection also feature people associated with Harvard and those who distinguished themselves in particular areas of the University's collecting interests.
A number of daguerreotypists established alliances with Harvard faculty and students, and the intriguing images resulting from these experimental partnerships can be found in numerous repositories within the University. Among Harvard's holdings are some of the earliest successful daguerreotypes of the moon, views of the first operations using ether as an anesthetic, rare portraits of African-born slaves, and Harvard's earliest photographic class albums.
Together, Harvard holdings represent a collection of international significance and illustrate early uses of photography as a tool for artistic expression and scientific research in mid-19th-century America. Scholars can follow the medium from an experimental technique used by a handful of pioneers to its emergence as a thriving industry.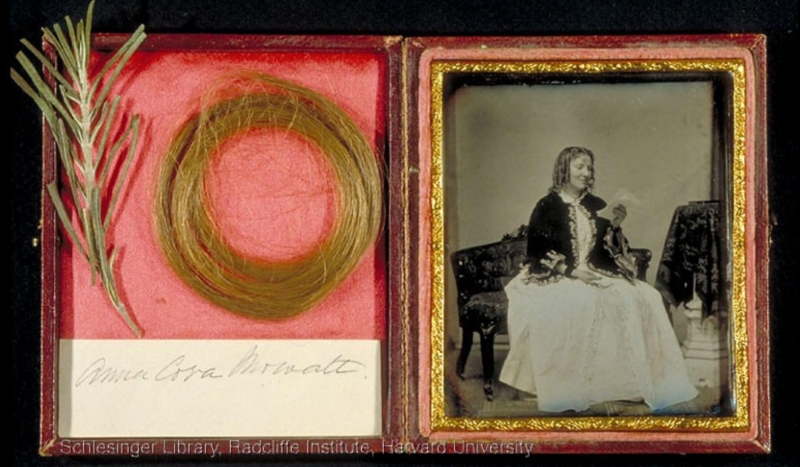 This online collection began with a 1995 grant from the National Historical Publications and Records Commission, which enabled Harvard to preserve and enhance access to its daguerreotype collections.
This online collection, developed through the Weissman Preservation Center Photograph Preservation Program, is made possible with generous support from Paul M. and Harriet L. Weissman and the Andrew W. Mellon Foundation.
Accessing These Materials
Materials in this collection are available only for the purposes of teaching and/or individual research. Explore this collection online.
Any other use, including commercial reuse, mounting on other systems, or other forms of redistribution, requires permission of the Harvard repository that owns the original materials.
Please refer to individual records in the collection to identify the holding repository.