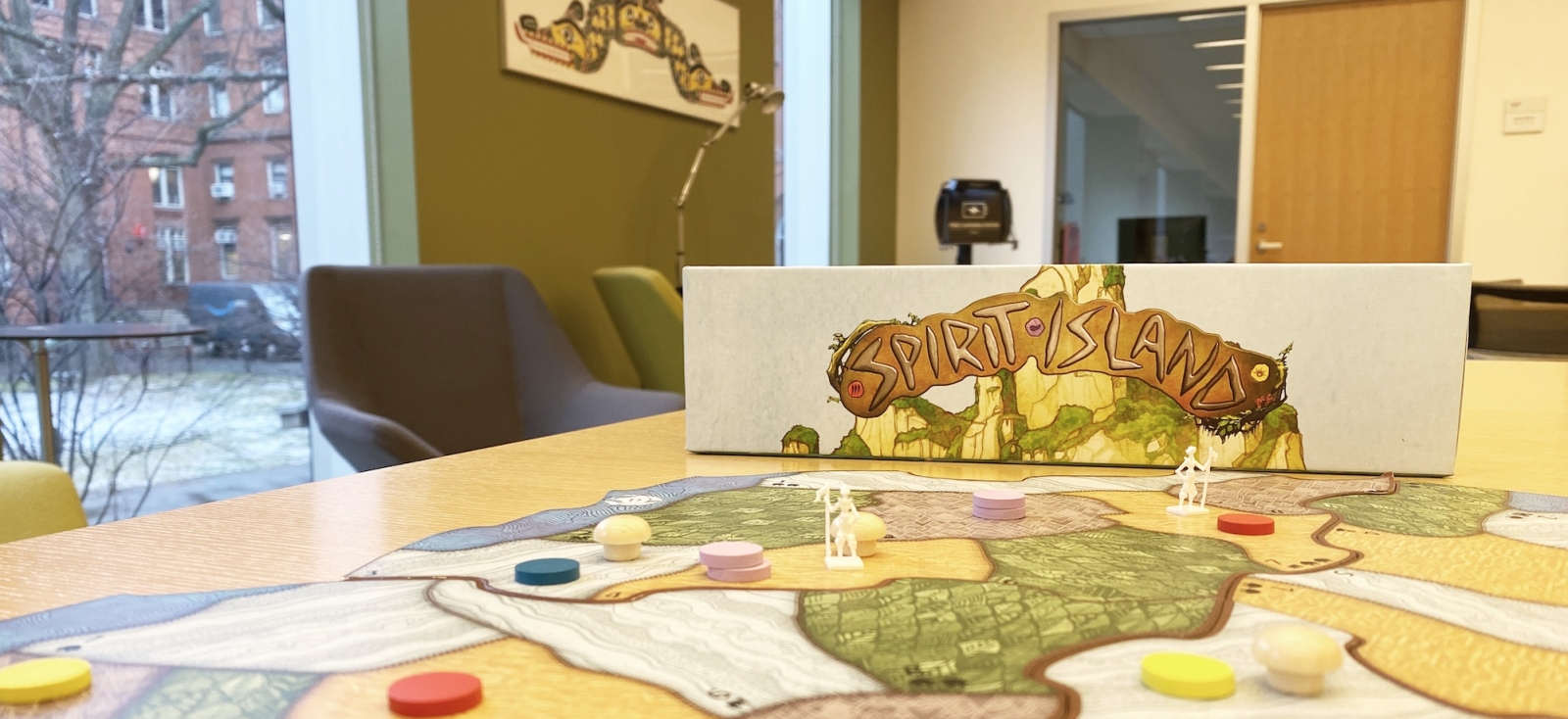 The Indigenous Knowledge Collection at Tozzer Library highlights diverse voices across Native American and Global Indigenous communities as a way to engage with contemporary issues and topics as created by Indigenous voices.
This collection strives to incorporate not just diverse Native voices within academic texts but diverse materials themselves, such as board games, comics, zines, and more.
The areas of focus within the Indigenous Knowledge Collection include:
Zines and zine making
Comics and graphic novels
2SLGBTQIA+ and Indigiqueer materials
Cooking and foodways
Indigenous board games
Indigenous language cultivation
The lived experiences of Indigenous peoples have historically been couched in historical text, photos, and other mediums that not only were produced by non-Native people but gave a narrow and oftentimes inaccurate view into the dynamic lives of Indigenous peoples. The Indigenous Knowledge Collection at Tozzer Library is an attempt to more fully engage with Indigenous communities as they live now, how they see themselves, and how they see their future.
The collection encourages not only academic engagement with the materials but community engagement by providing a space for zine making and community events featuring the materials. As the collection grows, we hope to incorporate more diverse materials and have active participation in the collection development process from Indigenous folks across the Harvard community.
If you have general questions about Native and Indigenous communities at Harvard, please reach out to the Harvard University Native American Program.
For more resources on Native American and Indigenous studies, check out the American Indigenous Studies Resource Guide.
Accessing These Materials
This collection is located on the first floor of the Tozzer Library as you enter the main entrance.
If you have collection material suggestions or questions, please contact Julie Fiveash, Librarian for American Indigenous Studies.