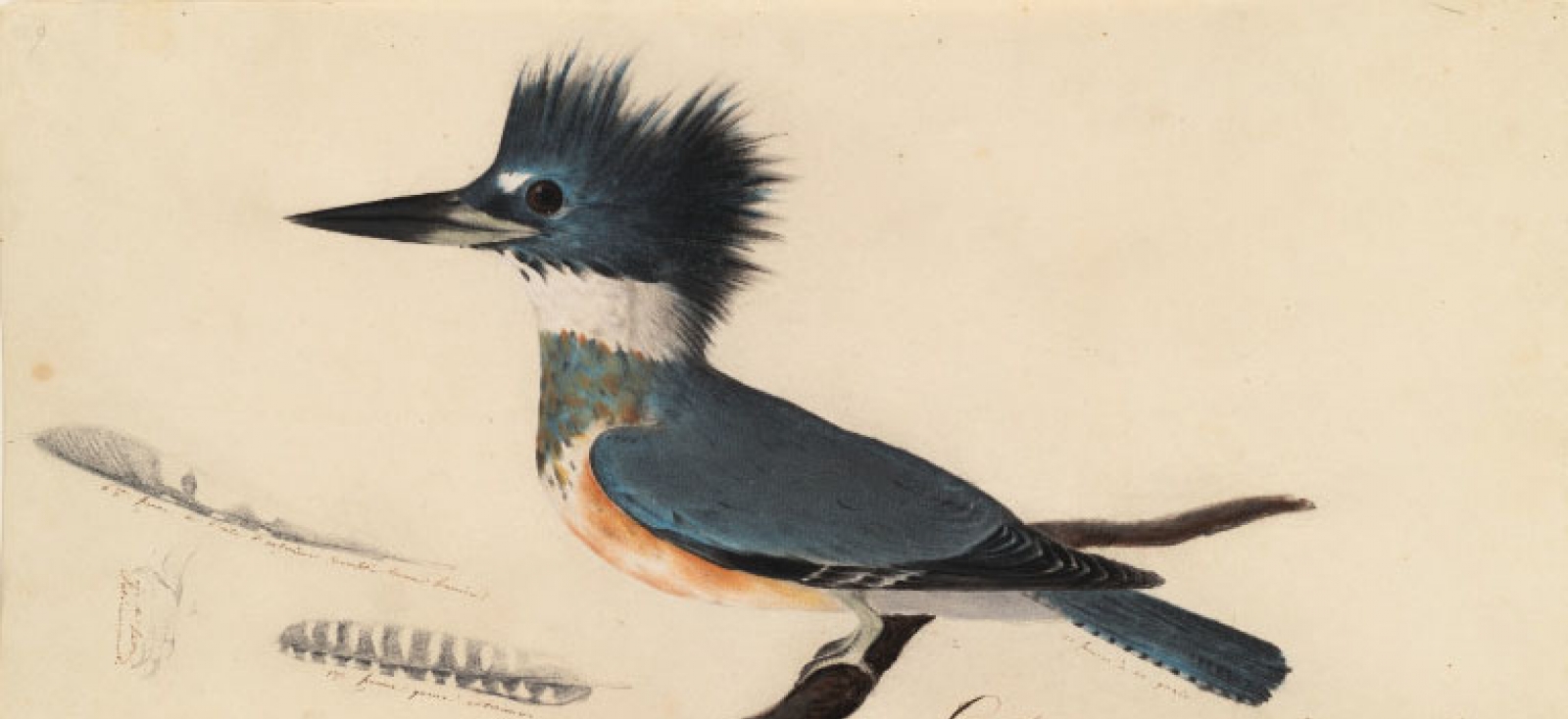 While the great American naturalist John James Audubon (1786–1851) spent only a few months of his life the Boston area, strong ties to Boston, and in particular to Harvard, persist today.
A group of Harvard alumni and officers took an early subscription to the monumental Birds of America on behalf of the library, and later benefactors enriched the collection with gifts of drawings, letters, manuscripts, and specimens.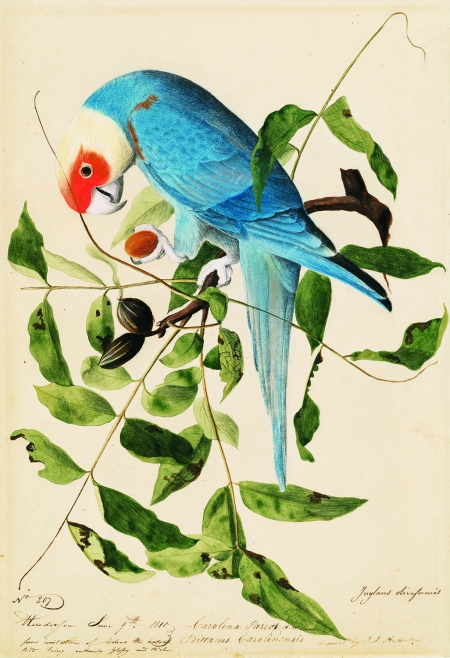 The greatest of these benefactors was Joseph Y. Jeanes (1859–1928), a Philadelphia collector who bequeathed his Audubon collection to the library in 1928. Jeanes purchased many Audubon treasures from the naturalist's friend and fellow ornithologist Edward Harris. These include:
extensive correspondence with Harris
Audubon's annotated copy of Charles Lucian Bonaparte's The Genera of North American Birds
and letters of Audubon's family and friends.
Gifts from others include correspondence with:
Robert Havell, Jr., the English engraver for The Birds of America
John Bachman, the naturalist with whom Audubon collaborated on Viviparous Quadrupeds of North America
Thomas Mayo Brewer, the ornithologist and zoologist
The Ernst Mayr Library of the Museum of Comparative Zoology holds additional Audubon drawings; ledgers and journals, including the journal and accounts relating to the Birds of America; and correspondence.
Reproductions of all of Audubon's early drawings held by Harvard are available through the links above, and in Audubon: Early Drawings with an introduction by Richard Rhodes, scientific commentary by Scott V. Edwards, and a history of the Harris Collection by Leslie A. Morris.
Accessing These Materials
All of Harvard's Audubon holdings are cataloged in HOLLIS.