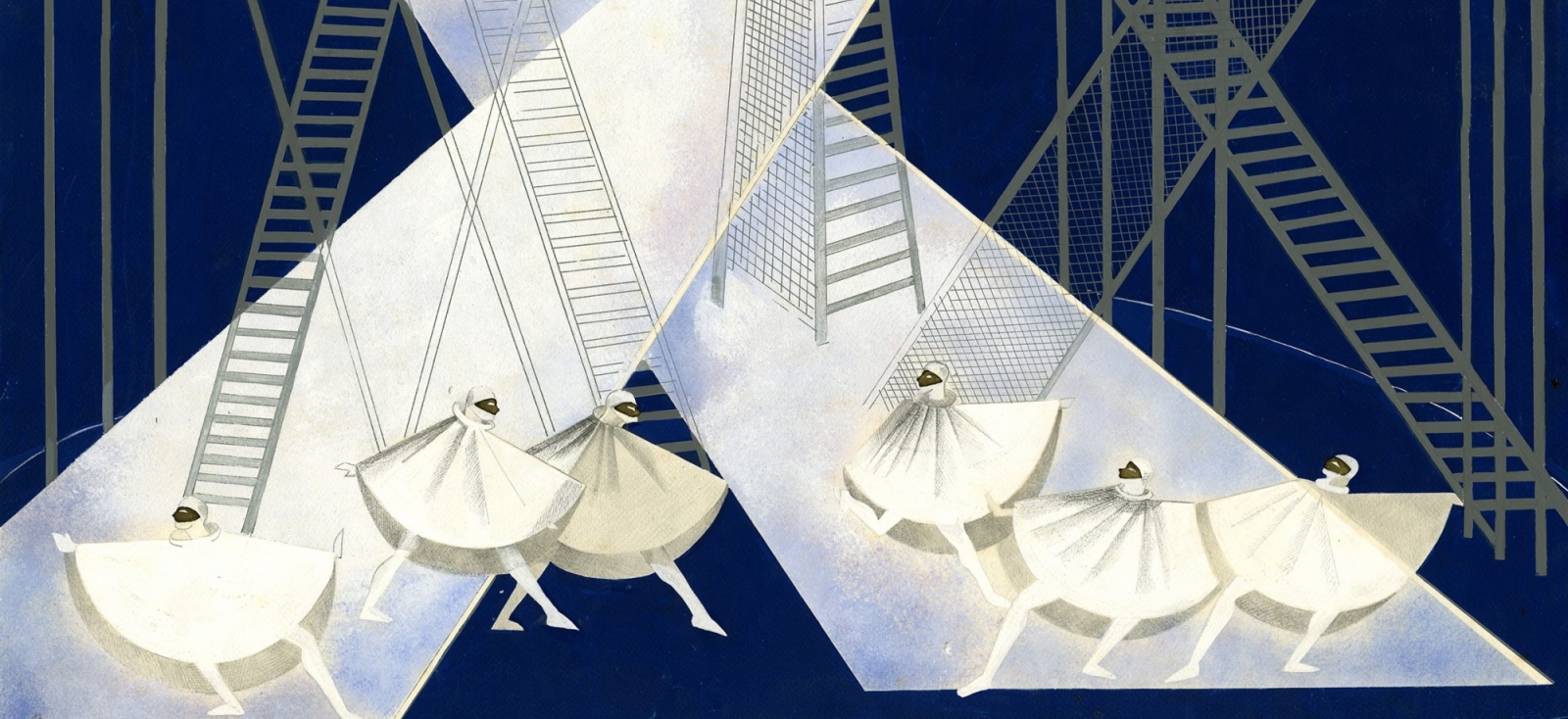 The Harvard Theatre Collection holds one of the world's largest collections of stage designs by Russian artists. It comprises hundreds of set and costume designs, portraits, program covers, and other artwork for ballets, operas, plays, and early films, most dating from 1890 to 1930. At its core is a significant collection of original art commissioned by impresario Serge Diaghilev for the Ballets Russes.
The Designers
Between 1909 and 1929, Diaghilev's company forged a new aesthetic that continues to influence the visual and performing arts. The collection includes works by most of the artists who collaborated on Diaghilev's groundbreaking productions. It also covers the offshoot companies, which sprung up in the 1930s hoping to recapture the popularity of the Ballets Russes, and artists who emigrated to the West after the Russian Revolution, especially works by: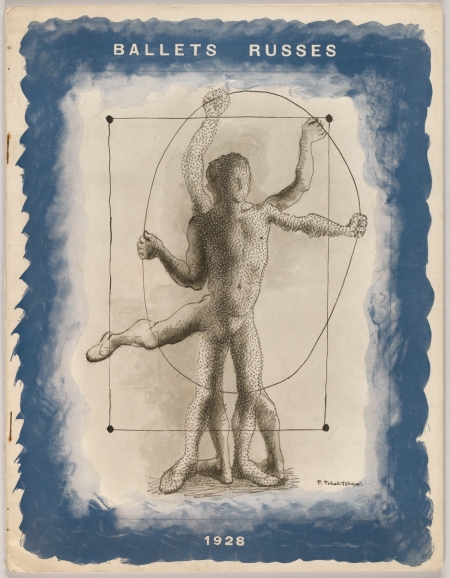 Several artists born in states once part of the Russian Empire—such as Alexandra Exter and Broadway designer Boris Aronson—are also included. Other designers, like Theodore Komisarjevsky and Eugène Berman, pursued careers primarily in other countries.
While the majority of designs are by Russian-born artists, artists of other nationalities who either worked in Russia or contributed designs to the Ballets Russes are well represented. Among them are: Giorgio de Chirico, Jean Cocteau, André Derain, Robert Edmond Jones, Joan Miró, and Pablo Picasso.
The Designs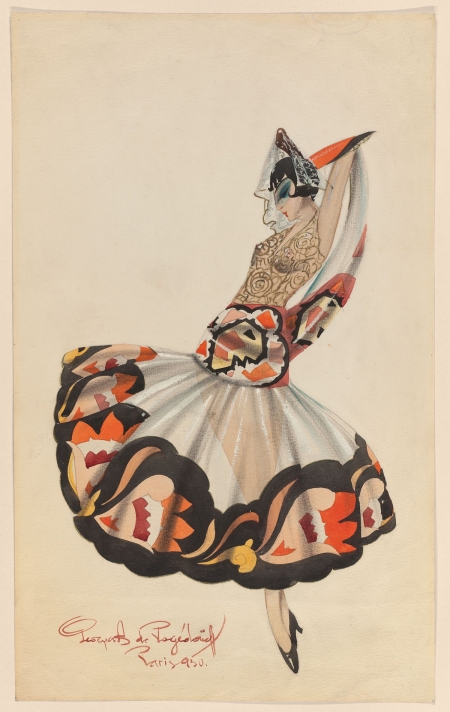 Stylistically, the collection mirrors the artistic movements prevalent in the theater during the early 20th century. There are nationalistic and folk-influenced designs by Natalia Goncharova, Mikhail Larionov, and Nicolai Remisoff; cubist and constructivist designs by Alexandra Exter; neo-romantic designs by Alexandre Benois and Eugène Berman; and orientalist designs by Léon Bakst.
Examples run the gamut from the abstract impressionism of Dmitri Bouchène to the realism of Igor Ivanov. Even the music hall revue is illustrated by extravagant and fanciful designs by Erté and Alexandre Zinoviev.
Related Collections
Howard D. Rothschild assembled the library's most extensive collection of Russian designs, which he bequeathed to the Harvard Theatre Collection in 1992. Other important collections were formed by George Chaffée, Doris Dickinson Dinsmore, and Pauline Billings Taylor.
Other Resources