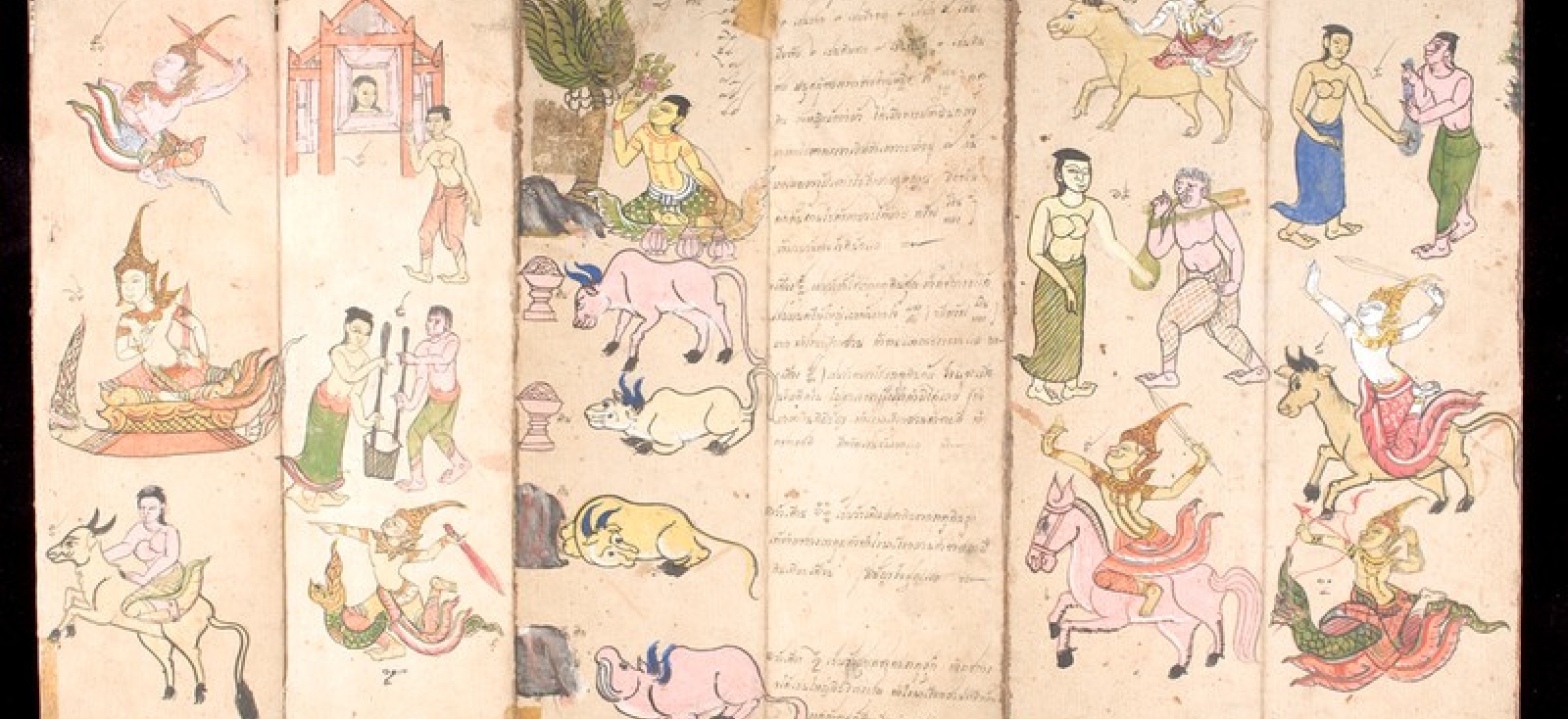 Widener Library's South and Southeast Asia Collections cover subjects in the humanities and social sciences published in: 
Afghanistan
Bangladesh
Bhutan
India
Nepal
Pakistan
Sri Lanka
the Maldives
Brunei
Burma
Cambodia
East Timor
Indonesia
Laos
Malaysia
the Philippines
Singapore
Thailand
Vietnam
While most materials in the collections are in English, our acquisitions also cover the former colonial languages: Dutch, French, and Portuguese. In addition, Widener has significant collections in Sanskrit, Tibetan, and Urdu dating back to the mid-19th century, as well as holdings in Persian.

Materials in South Asian languages using Perso-Arabic script are under the purview of the Middle Eastern Division in Widener. If published in the Americas or Europe, collections about South and Southeast Asia are under the purview of librarians covering these geographic areas of publication.
Since 2013, Widener has expanded acquisitions to build a core collection of materials in Bengali, Burmese and languages spoken by ethic minorities of Myanmar, Chinese (for Southeast Asia), Hindi, Indonesian, Khmer, Lao, Malay, Nepali, Tagalog, Tamil, Thai, and tribal languages of Northeast India. Widener holds over 1,000 video recordings, in various Indic languages, documenting the cultures and societies of the subcontinent.
Vietnamese-language materials are collected by the Harvard-Yenching Library.
South and Southeast Asian government information, including statistics and datasets, can be accessed through the Government Information unit located in Lamont Library.
Accessing These Materials
South and Southeast Asian collections can be searched and located using the HOLLIS catalog.