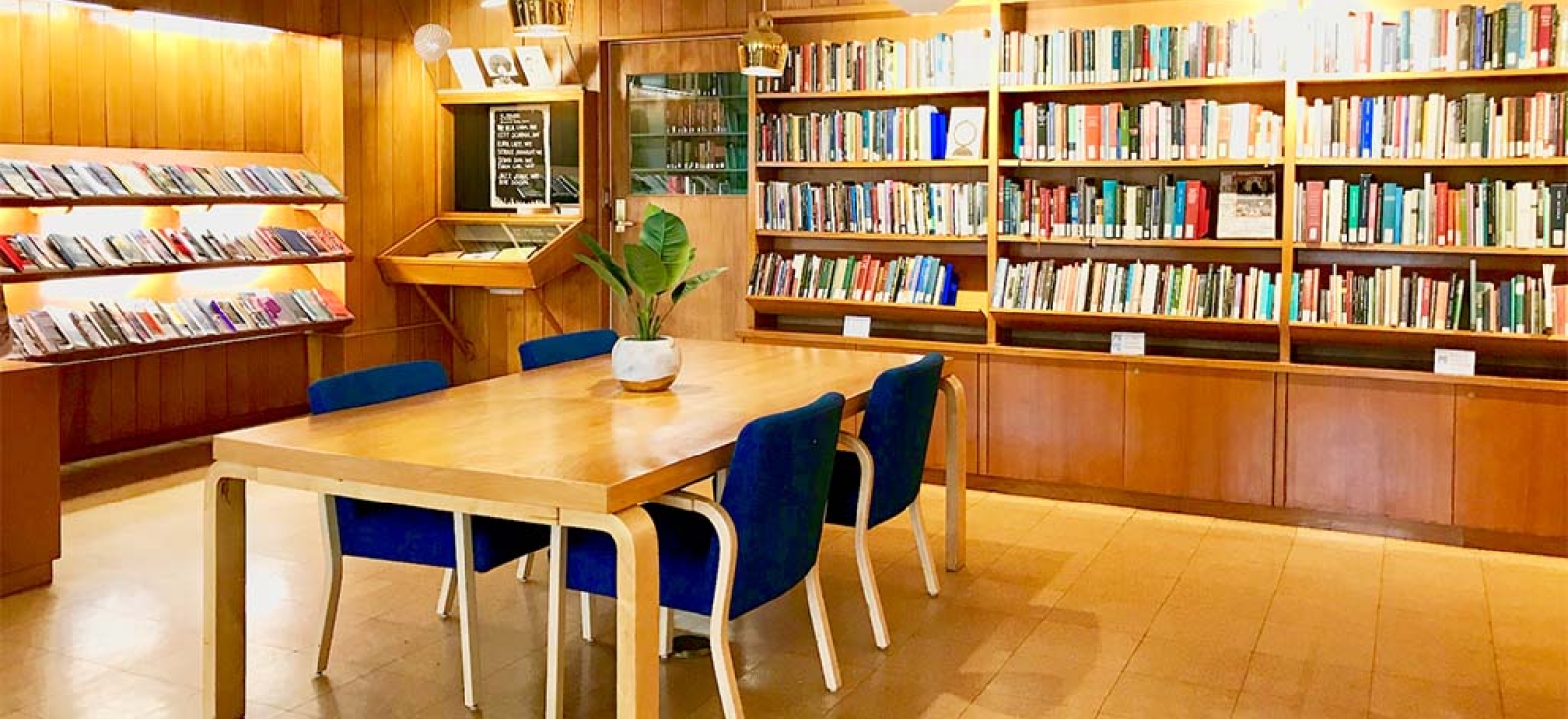 The Woodberry Poetry Room's Circulating Collection features an ever-changing selection of over 5,000 volumes of contemp0rary English-language poetry and poetry in translation.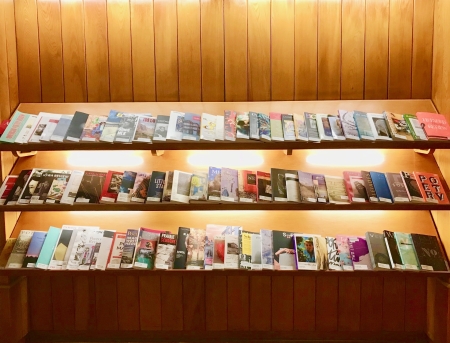 Our Serials Collection features current issues of approximately 150 literary magazines from the United States and abroad: including American Poetry Review, Drift, Fence, Hotel Amerika, Little Star, Oversound, Poetry, SpoKe, and Yale Review. 
Our in-room book and magazine collections are available for all visitors to explore in the Poetry Room's stunning mid-century architectural venue, designed by Alvar Aalto. 

Please note that due to space constraints, we frequently transfer books and back issues of our literary journals to Widener Library. For a more comprehensive poetry collection, we encourage patrons to explore Widener Library's collection. 
Accessing These Materials
The Circulating Collection is available for in-room use by all visitors. Only HUID holders are permitted to check out books (please do so at the circulating desk in the main lobby of Lamont Library).

The Serials Collection is only available for in-room use. Additional back issues are accessible via the Periodicals Reading Room at Widener Library.