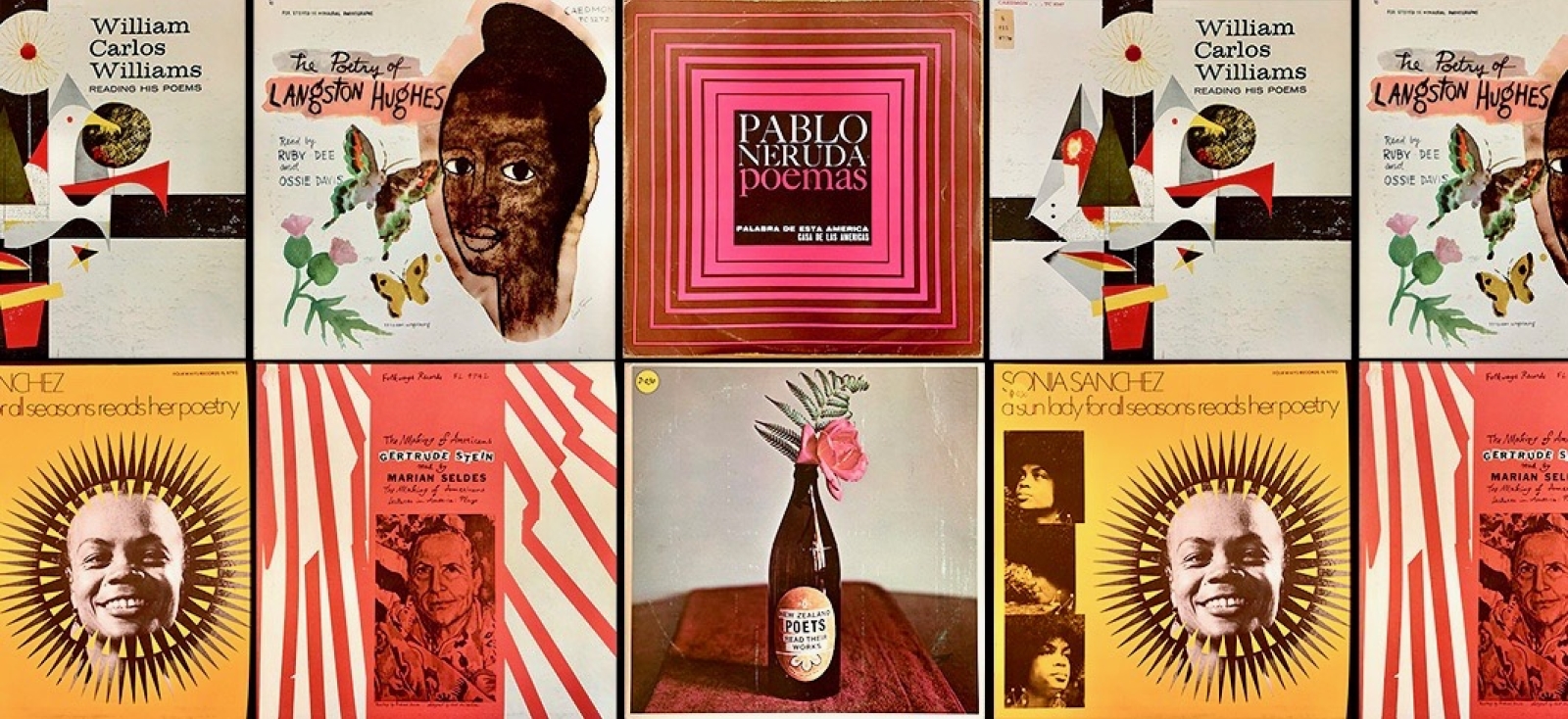 Among the Poetry Room's vast AV collections are hundreds of literary recordings on vinyl, including releases from such 20th century labels as Argo, Caedmon, Spoken Arts, and Harvard Vocarium. Recent releases from Fonograf Editions, Students of Decay, and 577 Records round out the collection, which spans almost 90 years of record production.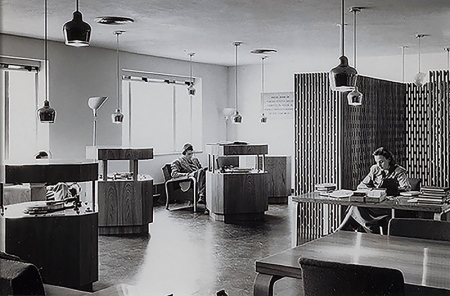 If you took a spin back through time to 1949 (the year the Poetry Room opened in its current location), you would have found yourself in a bustling room filled with students: gathered around one of the four Aalto-designed consoles, or seated alone at one of the individual stations that lined the scenic perimeter.

The students were engaged in the activity the room was designed for: listening to poetry recordings. And, in the mid-century, that meant records — lots of them.
As Harvard Vocarium founder Frederick C. Packard, Jr., reported: in that first Spring semester alone "students signed for earphones in the Poetry Room over 4,000 times — an average of 50 earphone users a day," and the room already boasted a collection of more than 500 literary discs (Library Journal, January 1950).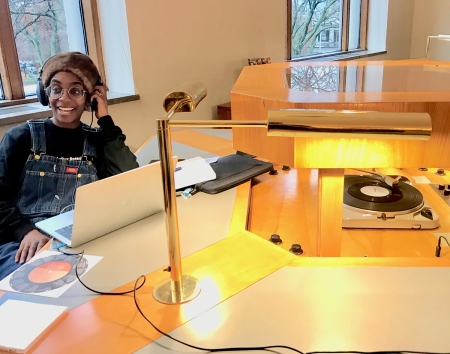 Today, that number has grown to the thousands and, thanks to the durability of vinyl (one of the longest-lasting formats), the records are among the most easily-accessed analog recordings in the room. While a growing number of the Poetry Room's AV holdings are available digitally, experiencing these recordings on a turntable, and in a space specifically designed for that encounter, allows for a different kind of attention, one as receptive to study as to pleasure. We invite you to come hear for yourself.
For details on how to schedule an appointment, or for assistance in searching the collection, please see below. 
Accessing These Materials
To browse the Poetry Room's vinyl record collections, we recommend the following resources:  
To access specific recordings, appointments are required. Please email us a minimum of 3 days in advance of your visit and include the titles of the items you are requesting. Appointments are generally available between 10am-5pm Monday through Friday. Headphones will be provided.