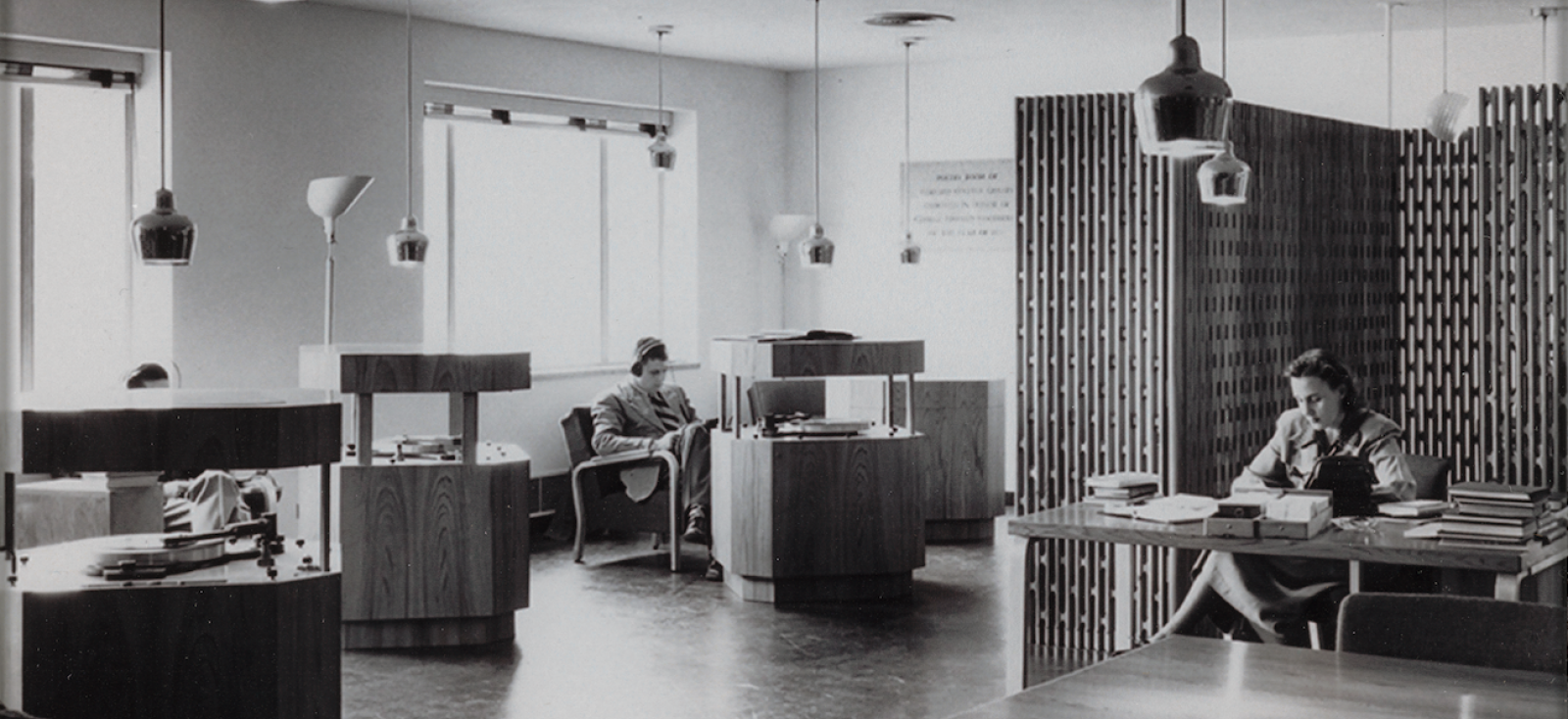 The WPR Visual Collection provides researchers with architectural images of the Woodberry Poetry Room, circa the late 1940s/early 1950s, shortly after it opened in Lamont Library. The room was designed specifically for poetry listening by the renowned Finnish design team Alvar and Aino Aalto (in conjunction with their firm, Artek). 
The visual materials also include a photographic portrait of pioneering audio engineer and Vocarium founder Frederick C. Packard, Jr., and an image of one of the Poetry Room's earliest and most formative curators John Lincoln Sweeney (and his wife Máire MacNeill Sweeney).
Accessing These Materials
The collection is open for research at Houghton Library. Digital surrogates are accessible via the Finding Aid.
Contact
Christina Davis and Mary Walker Graham