Overview
The Harvard Geospatial Library (HGL) is a place to search for and download many types of geospatial data. 
Data sets are available from around the world at various scales, from global to local. Each data set is delivered with complete metadata, making it easier to add to a GIS (geographic information system) and compare to other data sets about the same place.
How to Search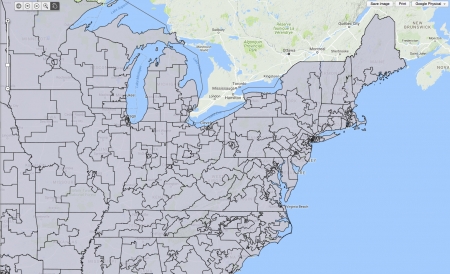 The simplest way to search for data and maps in HGL is to zoom in on the map. The system will return a list of all of the data sets that cover the place you have zoomed to. Zoom in again or pan around the map to find other data. You can also enter keywords to narrow your results.
The search covers not only Harvard's holdings, but data available at other institutions around the country, such as MIT and Stanford. While you may not be able to download all of their data due to licensing restrictions, you can discover what exists and contact us for information about how to request the Harvard Library purchase a data set.
HGL contains census data from around the world, including historical data. You can also download road networks, elevation models, place names and locations, historic map images, and many other layers.