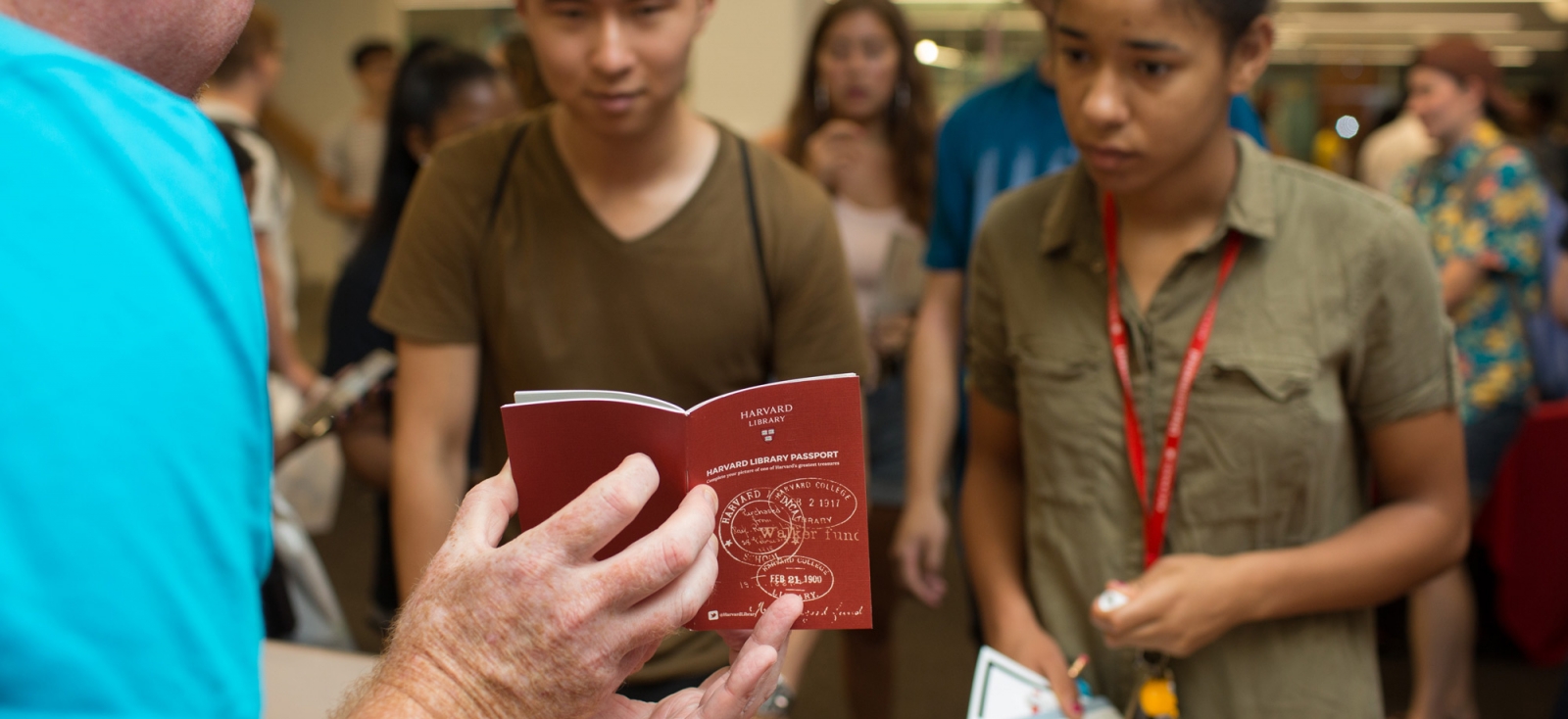 Get started on your research journey this fall with a free Harvard Library Passport.
Collect missing puzzle piece stickers when you visit participating libraries. As you collect them all, place the stickers in your passport to complete the picture of what each library has to offer.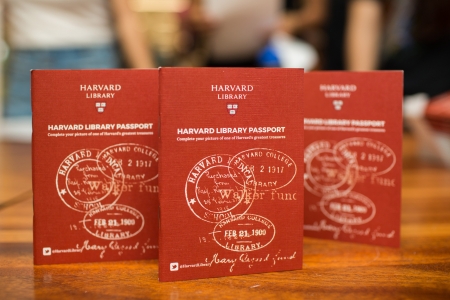 We invite you to explore our spaces and collections to find out how library services can help you research, study, create, and discover something that inspires you.
Everyone in the Harvard community is invited to join in and play the game. 
Your passport includes:
Unique library facts
A wayfinding map
Puzzle-piece images of beautiful library buildings and collections
Pick up your Library Passport at the Welcome to Harvard Library event in the Cabot Science Library on Thursday, August 30 from 3 pm to 5 pm, at fall orientations, or at the reference desk in the Atkins Reading Room of Widener Library located on the second floor. 
When your journey is complete, please reach out to the Peer Research Fellows at libraryprf@fas.harvard.edu and you'll be entered to win raffle prizes in December and May.  
Inspired by a Harvard student's idea, the passports are modeled after the U.S. National Park Service's passport program and sponsored by the Peer Research Fellows at Harvard Library.
Start your Harvard Library travels today—you'll be surprised at what you'll find!
Questions? Please contact Ramona Islam to learn more.