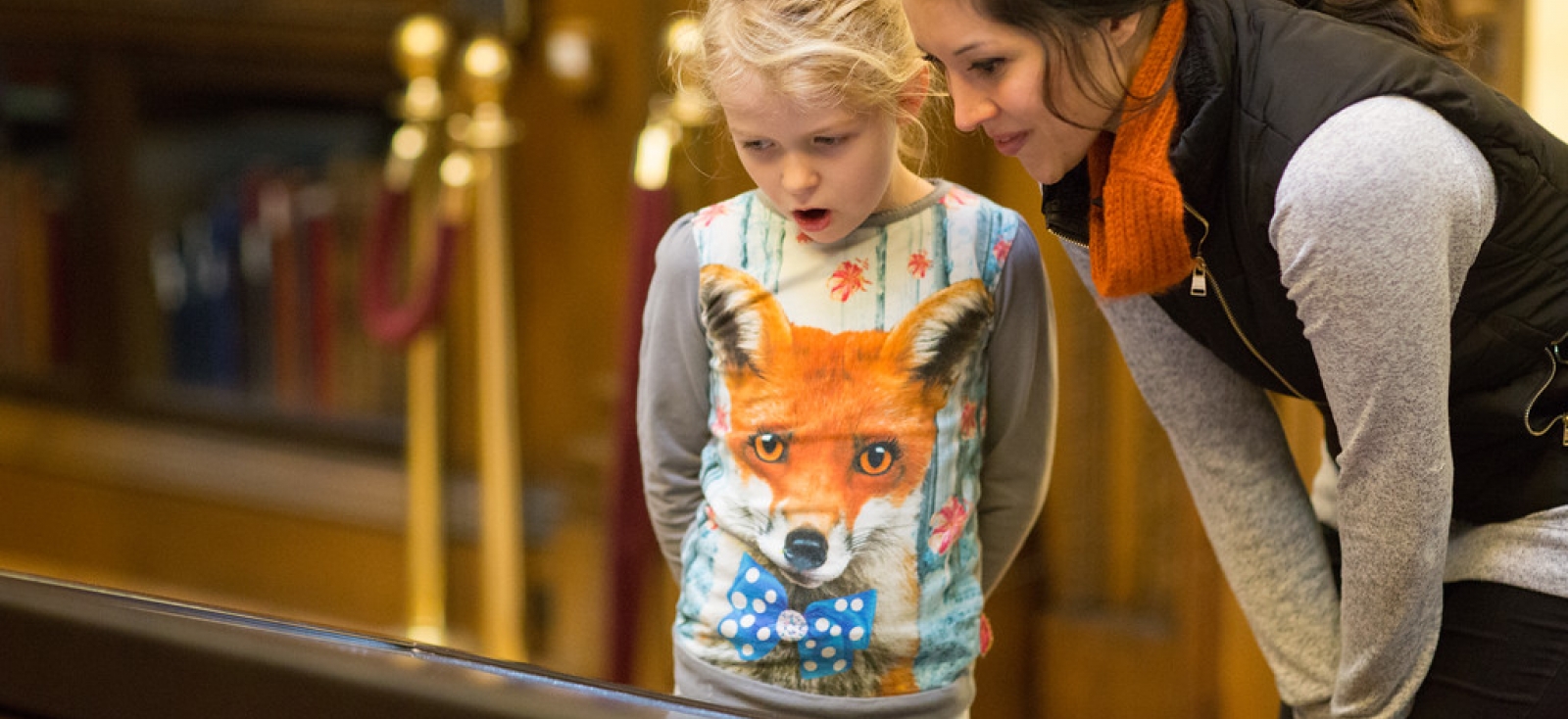 A delicate palm leaf scroll from Thailand. An inscribed sandstone tablet from 1500 B.C.E. Logbooks from Harvard's pioneering women "computers," who solved some of the universe's greatest mysteries. Glass slides documenting the aftermath of the Great Molasses Flood of 1919. Every item in a collection tells a story. It also creates an opportunity to learn from the past.
On January 31, representatives from 30 collections across Harvard's libraries, museums, and archives participated in an open house at Widener, sharing research treasures with the Harvard community.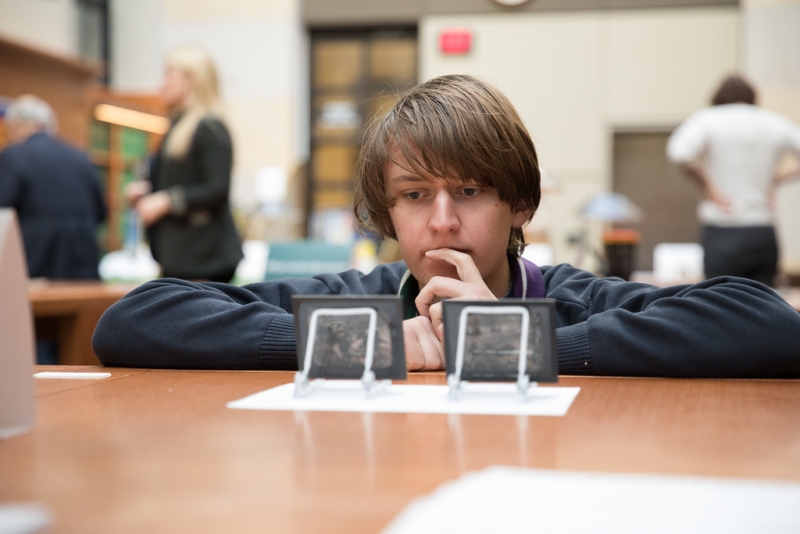 The showcase capped off Unabridged, a master class in research skills for graduate students taught by librarians. On display were materials that students can use for research across many disciplines. Many are digitized, and some can only be explored up-close, with an in-person visit. The open house sparked connections and inspired new ideas for many curious minds.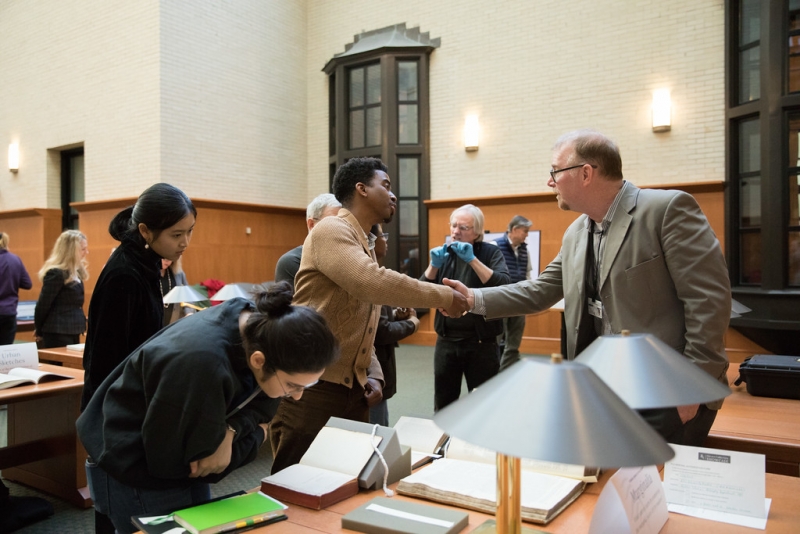 Allison Toledo, a senior from Quincy House, flipped through hundred-year-old yearbooks from the Harvard University Archives. "The yearbooks are really awesome, because I'm about to graduate," she said. "It's cool to see people from my house."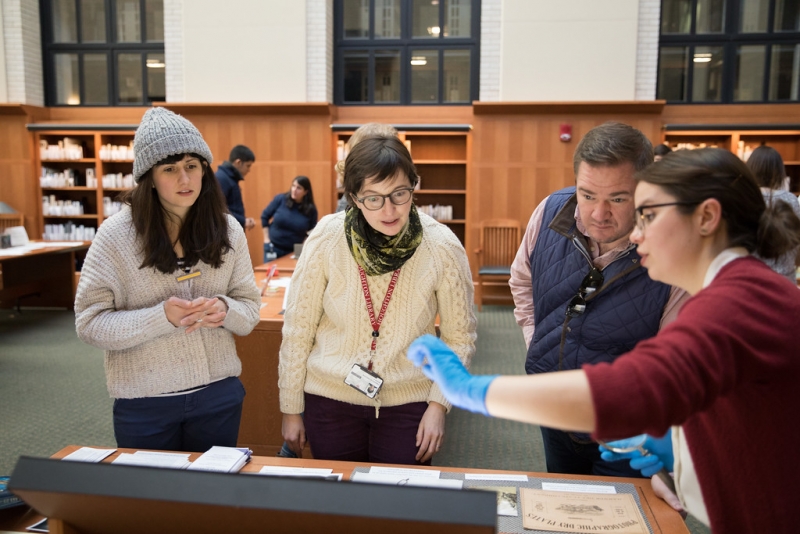 The Harry Elkins Widener Memorial Room holds special resonance for Comparative Literature major Mahnoor Ali, '19. Her thesis focuses on spatialized memory in the literature of Turkish novelist Orhan Pamuk, and she's applying that concept to Harvard's campus.
"It's great to walk in here and fully absorb Harvard's spaces," she said. "It feels like you're in a different time."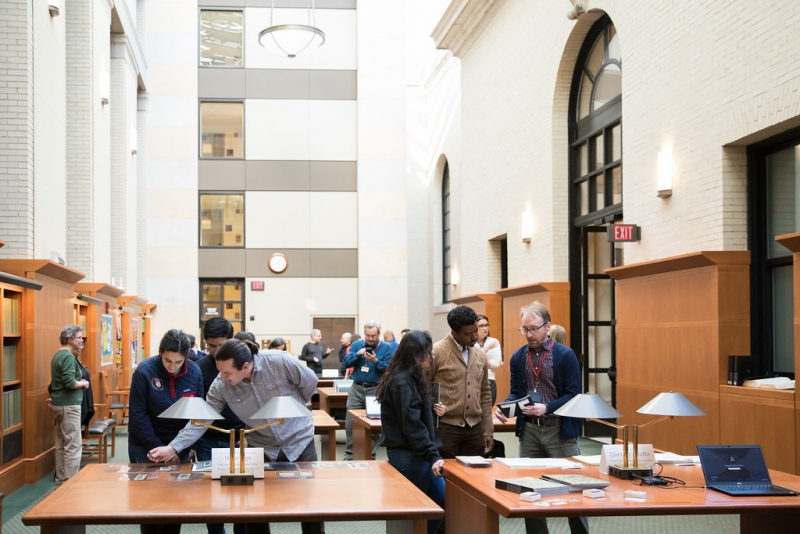 Ernest Mitchell, a PhD candidate in Comparative Literature (and Mahnoor's thesis advisor), agreed. "Being in the room and hearing about its history is definitely a highlight."