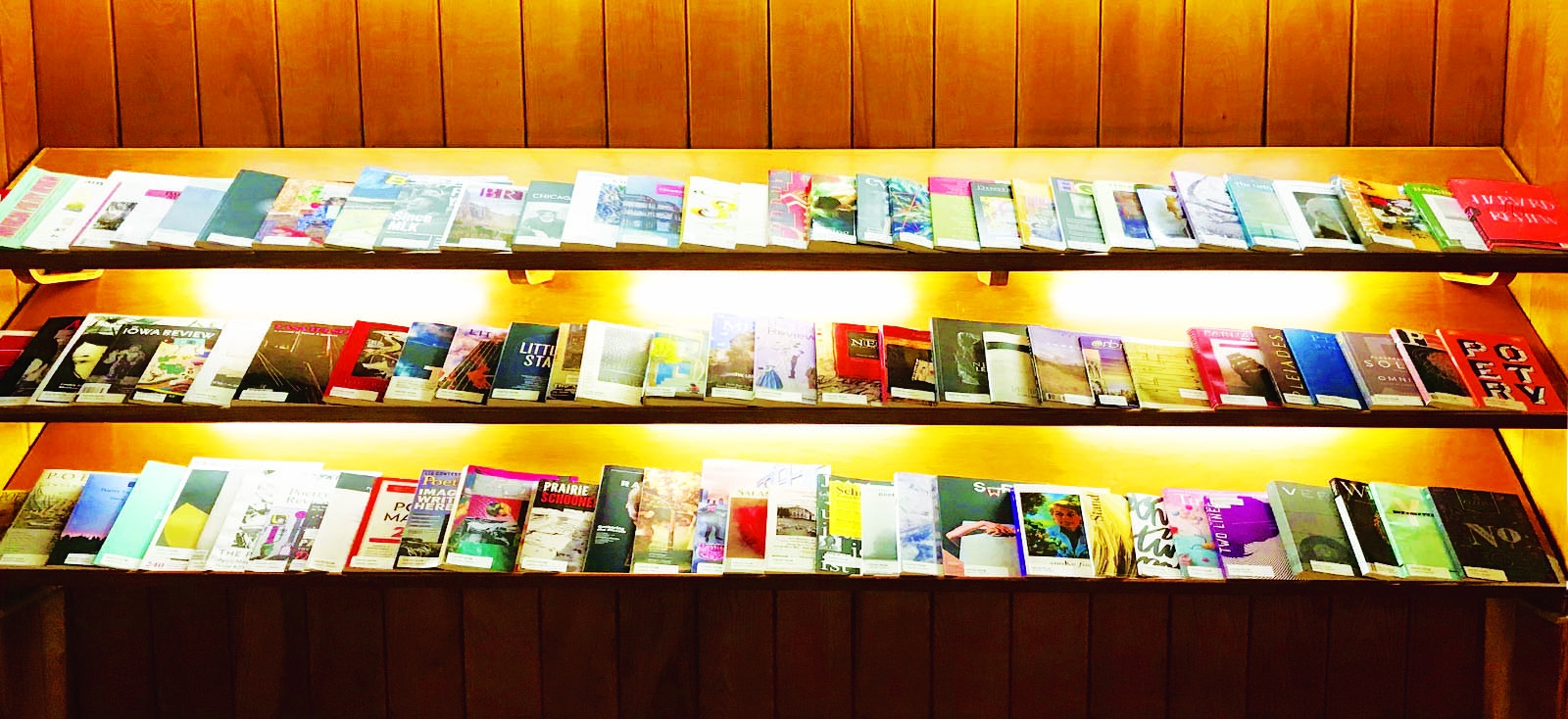 The Woodberry Poetry Room's circulating collection features a curated selection of 20th and 21st century English-language poetry and poetry in translation.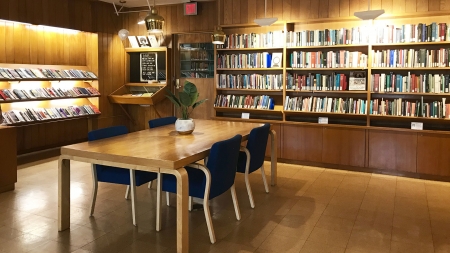 The collection includes the latest indie books and anthologies as well as modern and postmodern classics.
Patrons and researchers are welcome to browse the collection on its own or integrate it into their exploration of our audio-visual collection. 
Our serials collection includes current issues of approximately 150 literary magazines from the U.S. and abroad. Past issues are transferred to Widener Library. 
Accessing These Materials
Items in these collections are cataloged in HOLLIS. To search via HOLLIS, enter the name of the respective author, book, or journal, then limit your search to "Poetry Room (Lamont)" under Location.
Circulating and serials collections are available for in-room use to all Poetry Room visitors. Harvard ID holders may check out circulating materials at the Lamont Library circulation desk.
Due to space constraints in the Poetry Room, books from the circulating collection are periodically transferred to Widener Library for long-term storage. If you have previously found a book at the Poetry Room and it no longer appears in your HOLLIS search, it may be found when limiting your results to location of "Widener."

All back issues of Poetry Room serials are accessible via the Periodicals Reading Room at Widener Library.