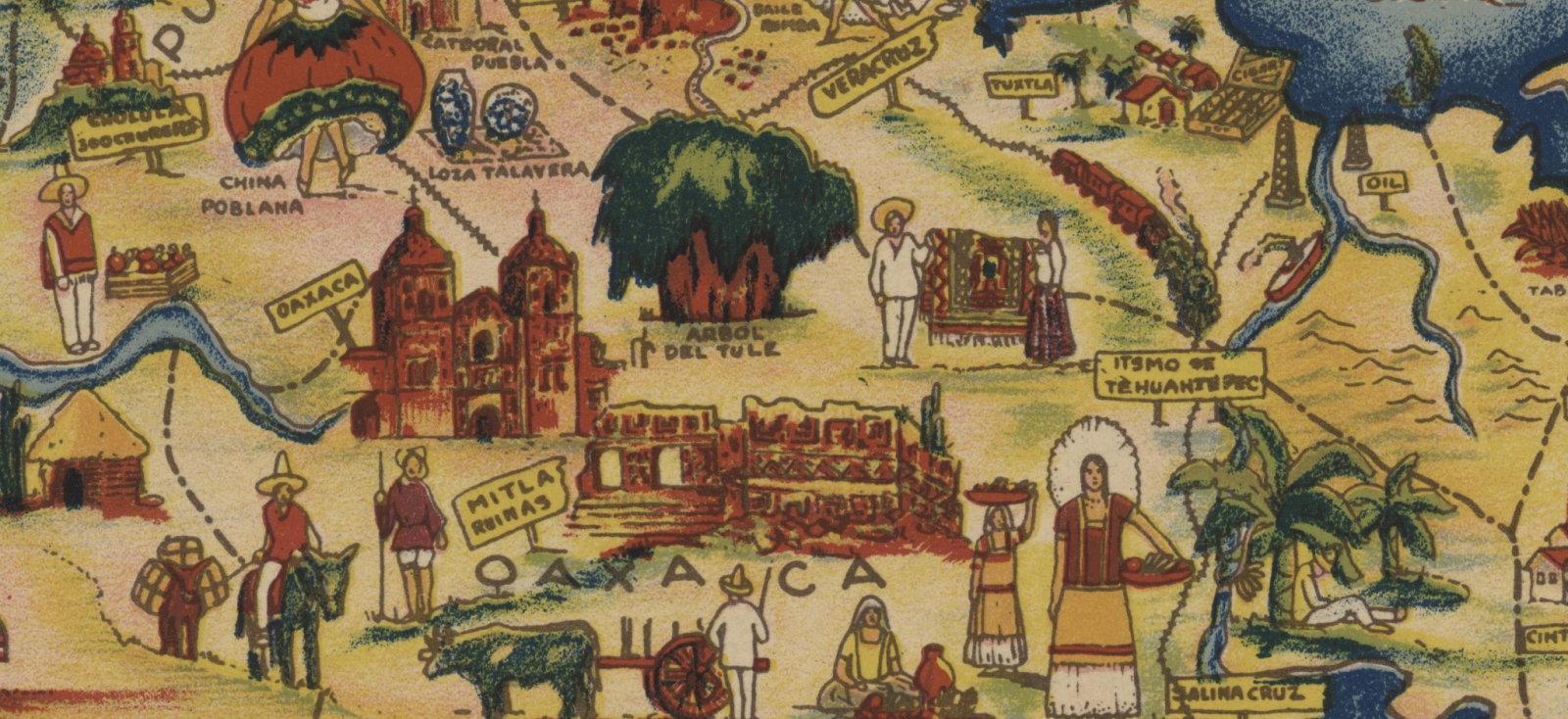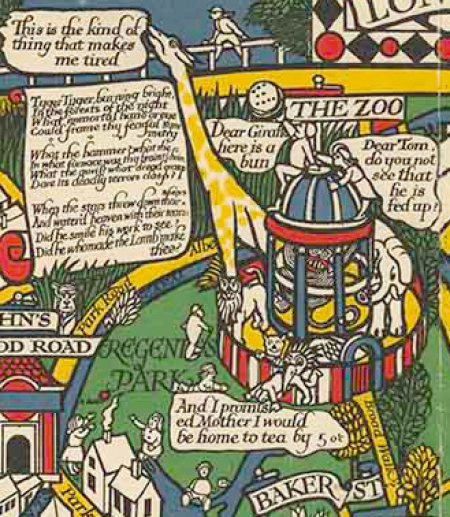 Whimsical and self-consciously unscientific, pictorial maps exploded in popularity in the middle of the twentieth century. These maps put aside the scientific accuracy of governmental surveys. Instead, they drew the myths, legends, and atmosphere that make places unique. With their jokes and hidden gems, pictorial maps reward your scrutiny of details.
For instance, look at the London Zoo in MacDonald Gill's 1914 Wonderground Map. 
Gill combines a famous poem by William Blake about a tiger with a humorous exchange between a tired giraffe and a boy who offers it food. The child's parent gives the punch line: "Dear Tom, do you now see that he is fed up?
At the Harvard Map Collection we have a trove of pictorial maps for you to explore, including collections assembled by artists and enthusiasts. In particular, those of Ernest Dudley Chase and George Annand.

Discovering the Work of Ernest Dudley Chase and George Annand
You can compare more than fifty of Chase's own copies of maps he printed representing his whole career as well as maps by other pictorial artists, such as Ilonka Karasz, that Chase collected. Chase was a prolific mapmaker between the 1930s and 1950s, and he began his career as a general printer and then a designer of greeting cards. Throughout his career, Chase's pictorial maps combined the wit of his greeting cards with small, inset vignettes of famous people and landmarks.
You can also delve into the methods, revisions, and intricacy of George Annand's maps. Annand was one of many freelance artists who took up pictorial cartography as it grew in popularity. Among these artists, Annand's maps stand out for their precision, acute selection of details, and legibility. In Annand's letters, drafts, business cards, and clippings, you can see how he revised maps based on the publishers demands as well as how he worked with larger maps on cardboard backing to make maps that would appear much smaller in books and magazines.
New Perspectives on Pictorial Maps
Pictorial cartography also presented a way into the field of mapping for many female artists. In our collection, you can burrow into the work of artists such as Elizabeth Shurtleff, Dorothea Dix Lawrence, Mélanie Elizabeth Leonard, Alva Scott Mitchell, and Elizabeth Paige May, among others.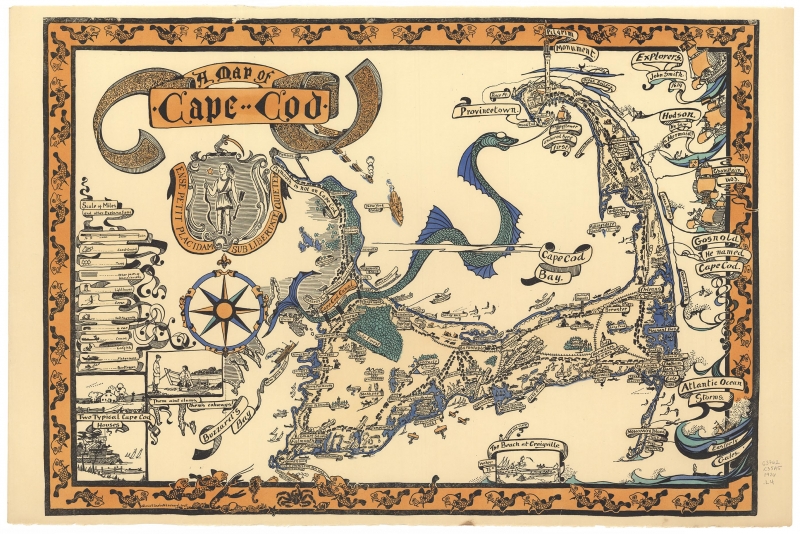 While our archival collections on pictorial maps are predominately from the United States, you can find many pictorial maps from outside the U.S. here as well. They range from the work of local tourist agencies to established artists such as Miguel Gómez Medina.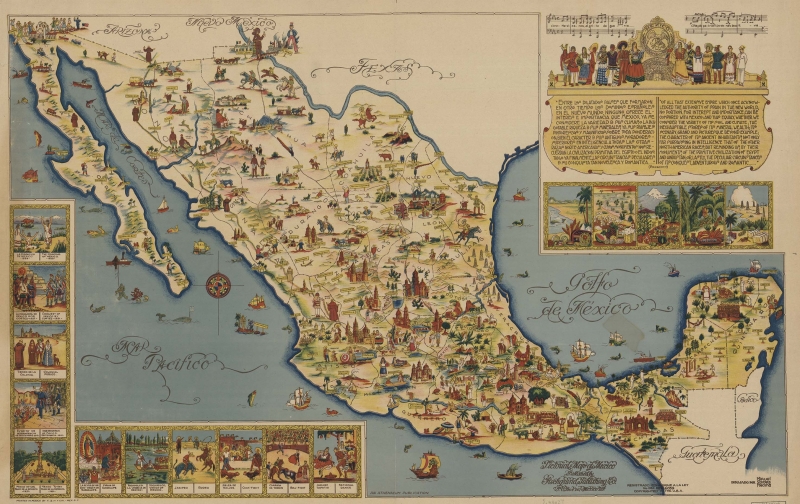 For more information on pictorial maps in the USA, consult Stephen Hornsby's Picturing America: The Golden Age of Pictorial Maps. Hornsby's book tours through the pictorial collections at the Library of Congress and provides an historical overview of 20th-century pictorial maps.
Accessing These Materials
You can find many of these maps in HOLLIS. Many of our twentieth-century maps, however, only have records in our card catalog. You can browse and search the card catalog online or use it in person in the Map Collection.
In addition, you might also peruse other important collections of pictorial maps at the David Rumsey Collection at Stanford University as well as the Muriel H. Parry Collection, Geography and Map Division, Library of Congress and the Ethel M. Fair Collection, Geography and Map Division, Library of Congress.