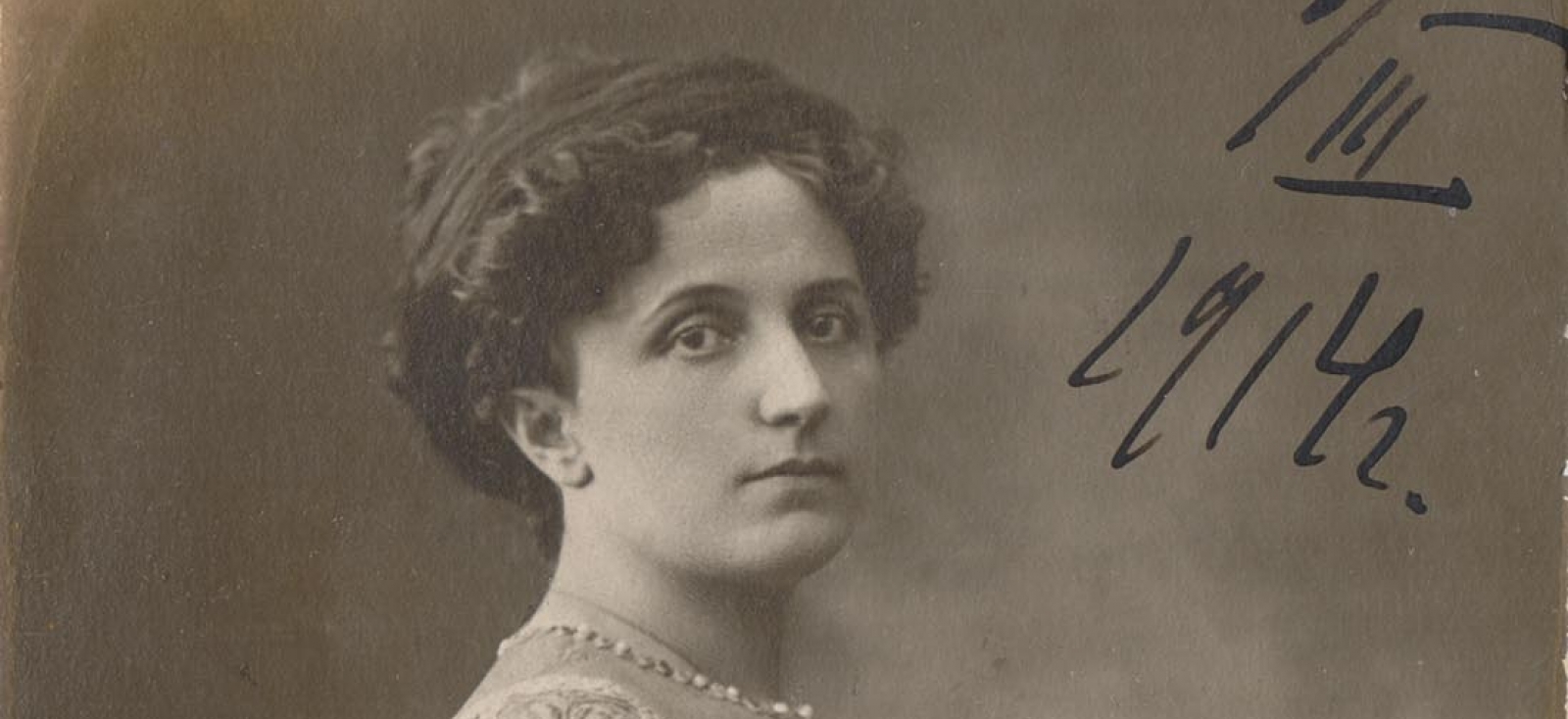 This collection of 140 digital images documents the life and work of Poliksena Shishkina-Iavein (1875-1947).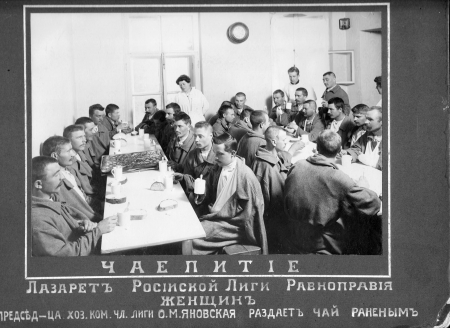 Shishkina-Iavein was a major figure in the Russian women's rights movement of the early 1900s and one of the first Russian-educated female doctors. She was a women's health activist before becoming the chair of the Russian League for Women's Equal Rights in 1910.
Under her leadership, the influential League organized women's congresses, philanthropic initiatives, and publicity campaigns. The League also lobbied for legislative reform, and secured voting rights for Russia's women in 1917.
This collection contains photos of Shishkina-Iavein, her family and collaborators -- including her fellow-suffragist Ol'ga Ianovskaia and politician Count Ivan Tolstoi.
It also includes photos of congresses and philanthropic enterprises organized by the League, as well as newspaper clippings, posters, and a series of postcards issued by the League in 1914-1917 honoring women who had achieved prominence in politics and other fields.
Accessing These Materials
All text and annotations have been transcribed and translated into English, making them fully searchable via HOLLIS and HOLLIS Images.
A digital finding aid contains further biographic and historical details, as well as links to the digital images.