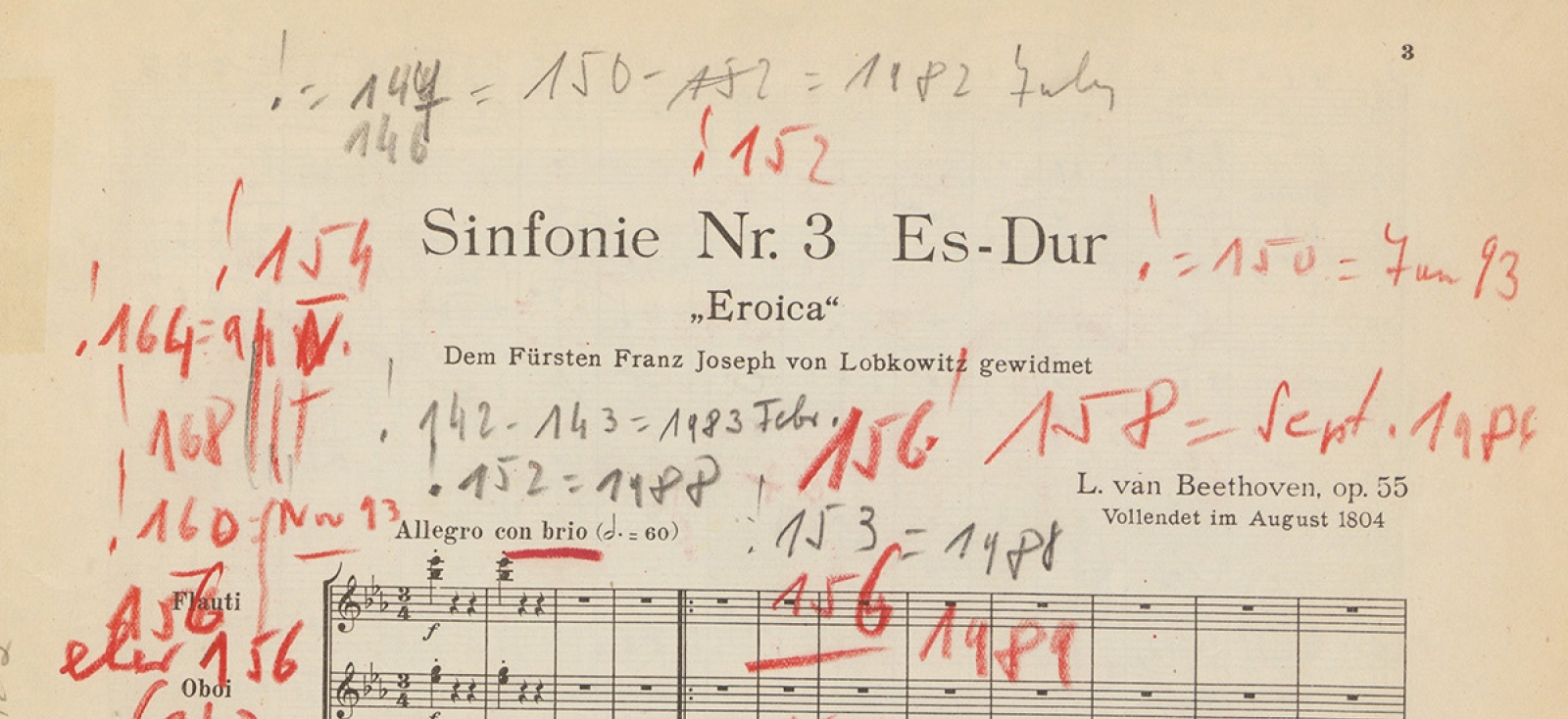 The Sir Georg Solti Archive of the Loeb Music Library includes hundreds of conducting scores heavily marked and annotated by Solti, one of the foremost conductors and most influential musicians of the post-war era. The archive represents an extensive body of work of significance to scholars and musicians across the globe.
Accumulated over the course of a career that spanned more than six decades, these scores illustrate how Solti's interpretations developed, how he solved musical problems, and how he adapted performances to suit a particular context.
The breadth of this collection indicates the extraordinary scope and variety of Solti's musical interests.
Born in Budapest, Solti conducted every one of the world's major orchestras. He assumed directorships of several major opera houses, including those of Munich, Frankfurt, and most notably the Royal Opera House, Covent Garden. He also worked at major music festivals in Salzburg, Glyndebourne, Edinburgh and Bayreuth.
Solti had long-term relationships with the principal orchestras in London, Vienna and Paris. He enjoyed a celebrated and fruitful 22-year tenure at the Chicago Symphony Orchestra, beginning in 1969.
His collaboration with musical institutions throughout the world produced a recorded legacy that encompasses more than 250 recordings, including 45 complete operas. He holds the industry record for the most Grammy Awards -- 31 -- earned by an individual artist in any category.
Accessing These Materials
Contact
Loeb Music Library Public Services