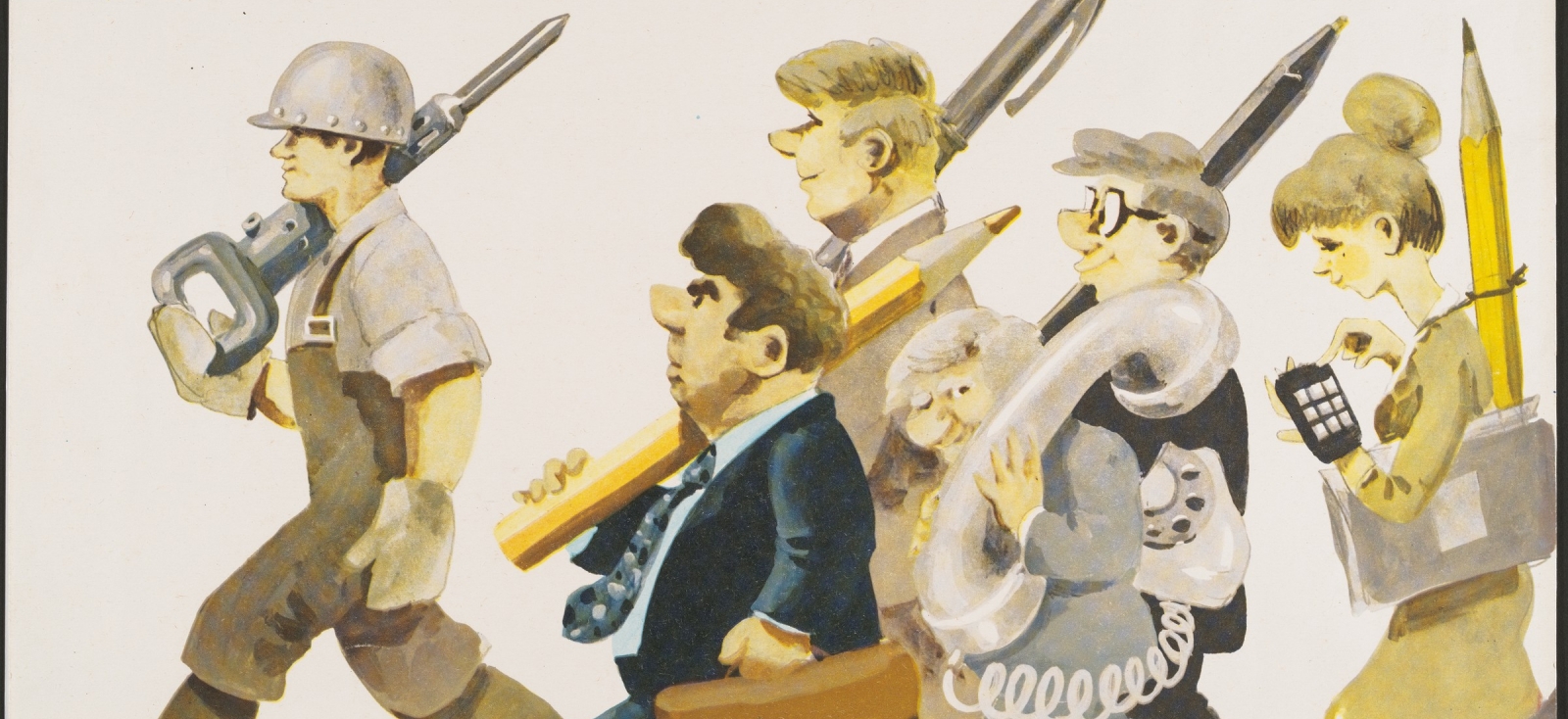 Fighting Pencil (Boevoi karandash) was a collective of artists and poets based in Soviet-era Leningrad (present-day St. Petersburg). Active from 1939 to 1991, the group is best known for posters that combined humorous images with biting satirical poems.
During World War II, the group was a source of anti-Nazi agitational posters, and in postwar years they created material in service of government campaigns against drugs and alcohol, hooliganism, bad bureaucracy, and other social ills.
Our 
collection
contains 80 government-commissioned posters created by Fighting Pencil members, dating from the late Soviet period (1950-1991) and lampooning bureaucratic abuses and inefficiencies in offices, farms, construction sites, and other state-run enterprises.
Twelve covers of the satirical magazine Krokodil and numerous clippings

Work by artists including B. Semenov, V. Kunnap, G. Valk, V. Travin, and others

Poetry by A. Shkliarinskii, V. Suslov, G. Tumarinson, S. Smirnovskii, Zh. Efimovskii, and others.
The collection is fully digitized.