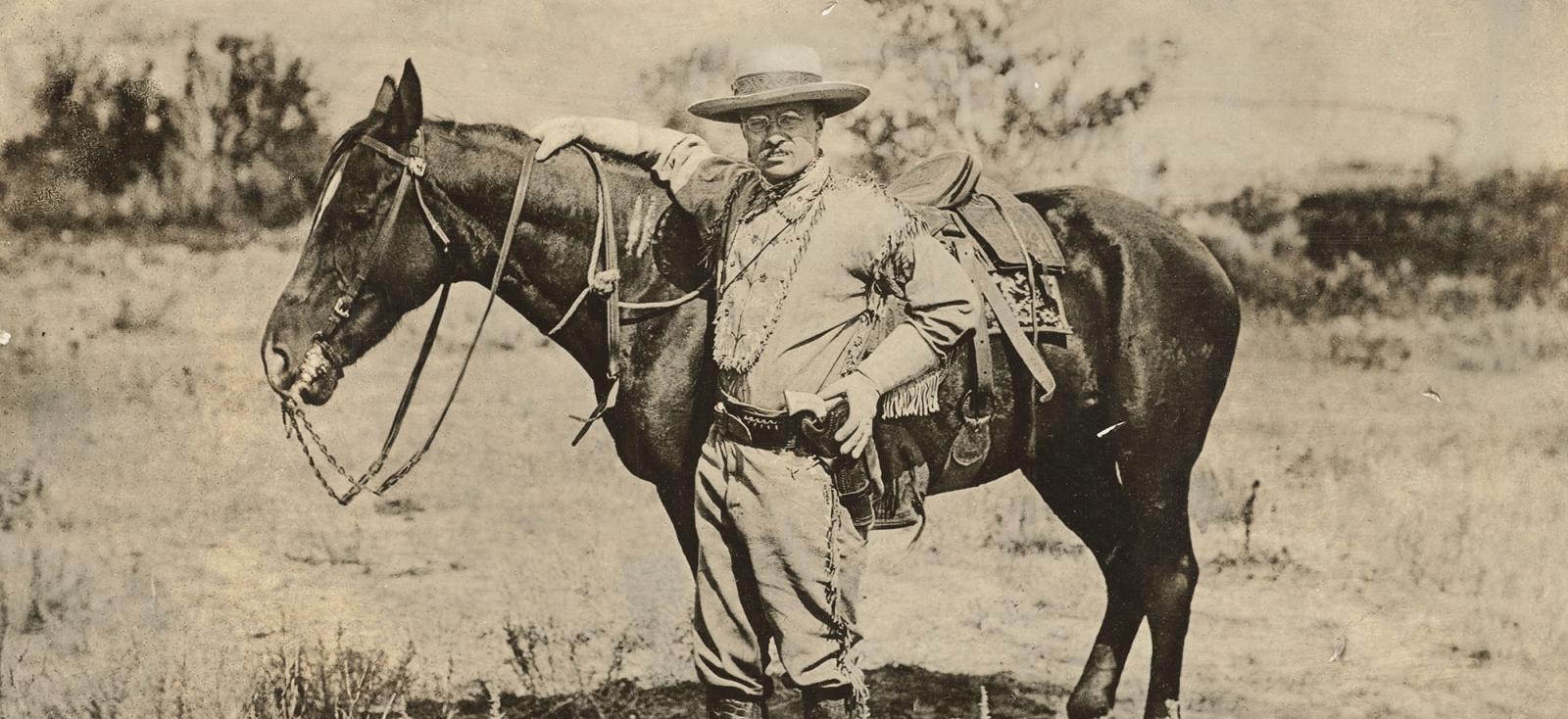 Overview and History
The Theodore Roosevelt Collection, housed in Harvard's Houghton and Widener libraries, is a major resource for the study of the life and times of the 26th president of the United States.
The collection started as a research library opened in New York City by the Roosevelt Memorial Association in 1923. It was presented by that organization (known since 1953 as the Theodore Roosevelt Association) to Harvard University, Roosevelt's alma mater, in 1943.
The collection includes:
correspondence of Roosevelt and his family;
original manuscripts that include many of Roosevelt's diaries, speeches, articles, and books;
the archives of the Progressive Party and of many of Roosevelt's biographers;
and a vast collection of books and articles, photographs, political cartoons, and ephemera relating to both Roosevelt's personal and professional life.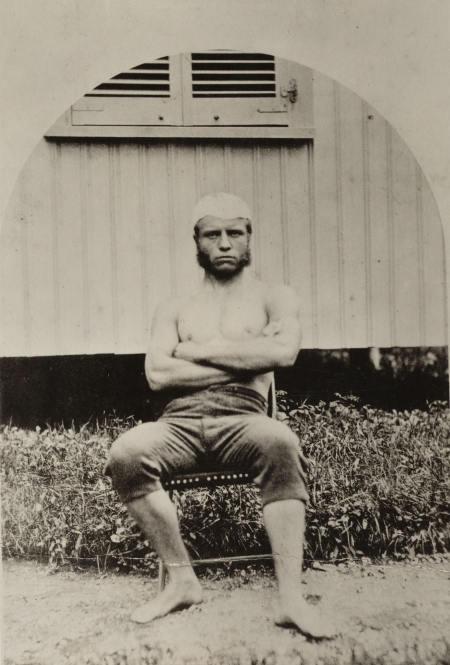 Personal and Family Papers
Personal papers in Harvard's Roosevelt collection include Roosevelt's:
childhood and travel diaries
juvenilia
personal, pre-presidential scrapbooks
speech, article, and book drafts
letters, chiefly to his family
Additional Roosevelt family correspondence and diaries are found in the papers of both of Roosevelt's sisters, his wife Edith, daughter Ethel Derby, and son Archibald. The collection also includes papers of Progressive editor Edwin Van Valkenburg and labor economist Charles Patrick Neill.
The majority of manuscript correspondence and compositions written or dictated by Roosevelt have been digitized. Links to digitized material can be found in the guides to the various manuscript and archival collections.
History and Politics
Archival materials in the collection include:
a chronological file of speech texts
interviews with Roosevelt's contemporaries
research notes and book drafts of Roosevelt's biographers John Callan O'Laughlin, Hermann Hagedorn, Lawrence F. Abbott, William Roscoe Thayer, John J. Leary, Henry F. Pringle, Carleton Putnam, Stefan Lorant, G. Wallace Chessman, Nathan Miller, John Gable, and Kathleen Dalton
correspondence, committee minutes, platform drafts, convention proceedings, membership lists, and financial records of the Progressive Party (1912–1916)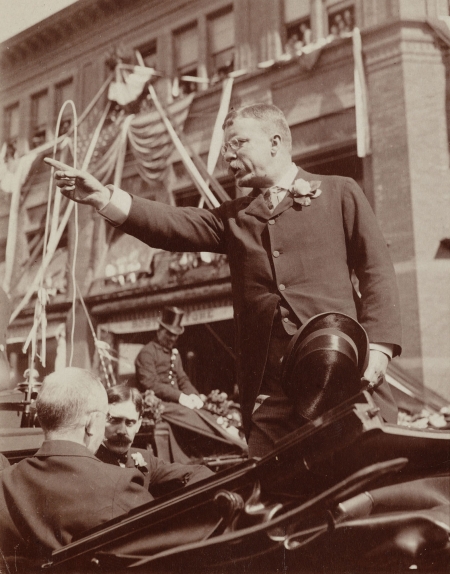 Printed Works
Books in the Roosevelt collection (more than 14,000 items) are shelved mainly in Widener Library. The collection tries maintain as comprehensive a set as possible of published writing by and about Roosevelt.
Photographs and Cartoons
The Roosevelt collection include thousands of photographs that document Roosevelt's public and private life, family, homes, and memorials. Many of the images in the collection have been digitized. You can access them via HOLLIS Images.
Many of the images in the collection have been digitized (up to about 1910, or through the end of Roosevelt's presidency).
Browse these photographs by topic from the following list:
General to 1905 inaugural
Childhood and youth, 1858-1880
Ranching in Dakota, 1883-1886
War of 1898 / Spanish-American War
Pre-presidential political career, 1881-1901
Presidency, 1901-1909
Post-presidential years, 1909-1919
Family
A collection of over 4,000 political cartoons, virtually all now digitized, spanning 35 years of Roosevelt's public career are also included in the collection. These include both original drawings, and published cartoons.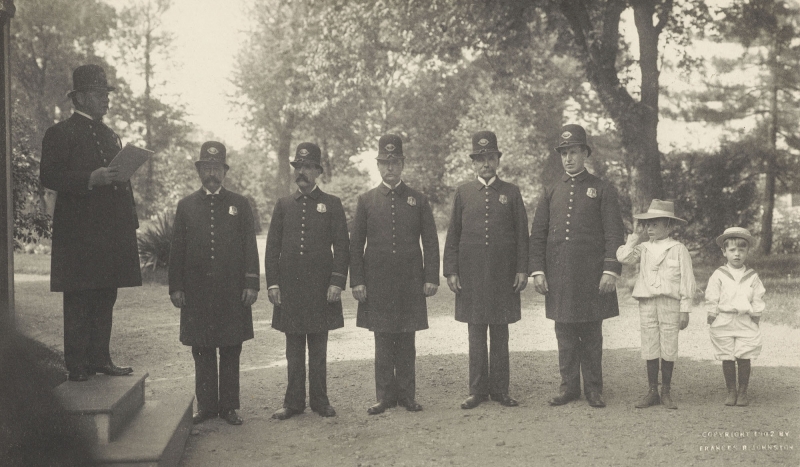 Ephemera
Printed ephemera in the collection include campaign literature, broadsides, and newspaper clippings.
There are also files of diplomas and certificates, sheet music, picture postcards, invitations, programs, banquet menus, campaign buttons and ribbons, and other souvenir artifacts.
For more on the ephemera collection, see HOLLIS.
Other Resources
Accessing These Materials
There is no single database that can be searched for material in the Theodore Roosevelt Collection. Researchers should consult HOLLIS for books and single manuscripts/objects; HOLLIS Images for photographs and cartoons; and HOLLIS for Archival Discovery for manuscript and archive collections. An initial search in HOLLIS is recommended.

The Theodore Roosevelt Collection is physically housed in two Harvard libraries: Widener Library and Houghton Library. The specific location of material is listed in HOLLIS. The collections are open to all scholars and Roosevelt enthusiasts over the age of 18.

Another resource for locating material is the Dictionary Catalog and Shelflist, a published catalog of the contents of the Roosevelt collection to 1970. Material listed in the DCSL is not always replicated in HOLLIS.
The Widener portion of the collection contains books and articles by and on Theodore Roosevelt, and on the Progressive Era.

All manuscripts, archival resources, photographs and visual material, and ephemera, as well as a substantial collection of books and other print resources, are housed at Houghton Library. Visitors to Houghton Library must register for a HOLLIS Special Request account before using materials.

Copyright and Permissions
All of Roosevelt's written work, in manuscript or published form, is in the public domain. The work of other family members may still be under copyright. Any photographs created before 1923 are in the public domain.
To cite material from the collection, please use each item's call number and "Theodore Roosevelt Collection, Houghton Library, Harvard University."
Contact
Houghton Library Reference